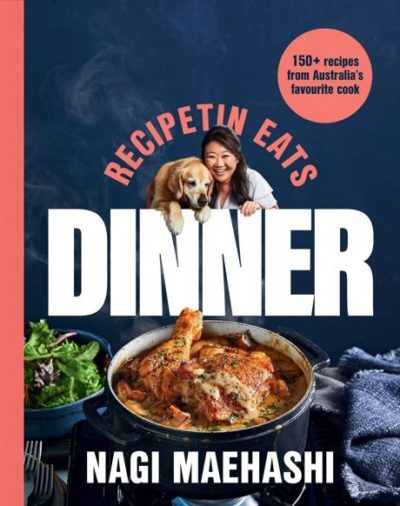 2022 Australian Market Overview
21 February, 2023
The Australian book market is trading well above the last pre-Covid year of 2019 after three consecutive years of growth. Sales of books in Australia grew 7.2% last year to A$1.3 billion, up from A$1.26 billion in 2021, according to Nielsen BookData, while the total number of unit sales for 2022 was 70.9 million, an 8.2% year-on-year increase.
Last year's growth was driven by a boom in sales of adult fiction (19.4%), led by interest in titles by #BookTok phenom Colleen Hoover, while the children's category also performed strongly (up 7.7%), boosted by sales of Alice Oseman's 'Heartstopper' series following the Netflix adaptation in May; graphic novels were also up 34%. Nonfiction saw small growth of 0.4%, supported by the sales of the atlases, maps and travel category, which was up 51% at $16.3 million—boosted by the return of international travel.
Although growth in the nonfiction category was lower than fiction and children's, nonfiction still represents the largest portion of the market at 44%, with children's at 29% and fiction at 27%. Australian cook Nagi Maehashi's RecipeTin Eats: Dinner (Macmillan), which set a debut-week record during its publication week in October, was 2022's highest selling title by value, with $4.4 million sales from 164,000 units sold.
By volume, there were three Australian titles in the overall top 10 bestselling books in Australia in 2022: Barefoot Kids (HarperCollins), by personal finance expert, and bestselling author of The Barefoot Investor, Scott Pape, was the third-highest selling book overall; Maehashi's RecipeTin Eats: Dinner was fifth; and crime novelist Jane Harper's latest book featuring The Dry's federal investigator Aaron Falk, Exiles, was sixth. In total, four Colleen Hoover books made the top 10; Hoover was the highest selling author by value, with $18.3 million from 1.2 million units sold.
The strong year of sales was capped off by another robust Christmas selling season. Nielsen BookScan's results for the Christmas period largely reflect the main trend of 2022, which was overall sales growth on the back of a strong performance in the adult fiction category.
According to Nielsen BookScan, Australian book retailers sold 9.5 million titles in the four weeks to Christmas, up from 9.1 million in the same period of 2021, with a value of A$188.7 million, up from A$180.8 million the previous year.
The strong sales performance was led by gains in sales of adult fiction titles, up 8.5% by volume and 9.7% by value for the Christmas period. Sales of children's titles were also up, growing 5.8% by volume and 4.2% in value. Sales of nonfiction titles were flat, down 0.1% by volume and up 1.6% in value.
A strong Christmas selling season for bookshops is a good sign that customers are returning to bricks-and-mortar bookshops after being sent online during the pandemic. Booktopia, Australia's largest online book retailer, has had a torrid time since floating on the Australian Stock Exchange in December 2020, with the share price dropping from A$2.80 at launch to around 20c at the start of 2023. Despite turmoil last year, which saw Booktopia founder Tony Nash ousted from the CEO role, Nash was re-elected to the company board in November, and Booktopia's share price rallied in February after the business announced a plan to boost its profitability, which includes 30–40 redundancies, as well as the company's announcement it has secured funding for its new distribution facility.
PubTrack Digital Australia, a new ebook sales tracking service launched by Nielsen Book Australia in 2021, indicated that lockdowns the previous year prompted growth in ebook sales, with sales peaking during the first Covid lockdowns in April and up by more than 26% on April 2019. Major publishers have reported to Books+Publishing that ebook sales have since dropped off for the majority, and have returned to pre-pandemic levels. Ebook sales account for an average of 11% of total sales for major Australian publishers.
The industry is beginning its efforts to diversify with the Australian Publishers Association releasing the first baseline survey on diversity and inclusion in August; and both publishers and booksellers are examining next steps to reduce their environmental footprint. The book trade has also welcomed a new national cultural policy recently announced by the Australian federal government, which includes the establishment of a new literature funding body, Writing Australia, a long-awaited expansion of the country's lending rights scheme to compensate creators for ebook and audiobook library borrowings, as well as the establishment of a national poet laureate.
Top 10 titles in 2022
It Ends With Us (Colleen Hoover, S&S)
Where the Crawdads Sing (Delia Owens, Hachette)
Barefoot Kids (Scott Pape, HarperCollins)
It Starts with Us (Colleen Hoover, Simon & Schuster)
RecipeTin Eats: Dinner (Nagi Maehashi, Pan Macmillan)
Exiles (Jane Harpe, Pan Macmillan)
Verity (Colleen Hoover, Hachette)
Atomic Habits (James Clear, PRH)
Ugly Love (Colleen Hoover, S&S)
The Seven Husbands of Evelyn Hugo (Taylor Jenkins Reid, S&S)
© Nielsen BookScan    Period covered: 2 January to week ending 31 December 2022
Data supplied by Nielsen BookScan's book sales monitoring system from over 1,500 retailers nationwide 
Originally published by Books and Publishing (Read More)