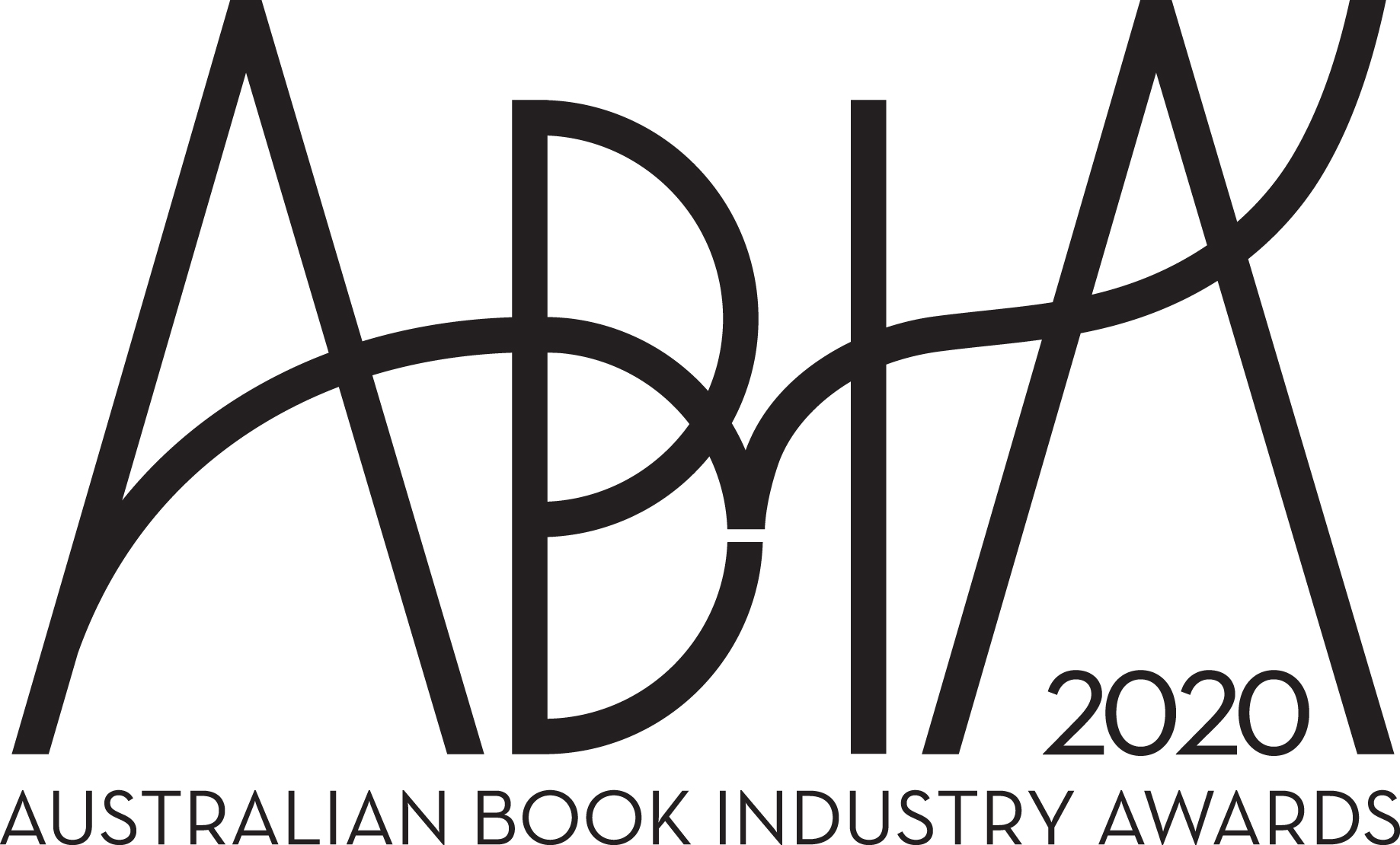 2020 ABIA Award Winners Announced
14 May, 2020
Across Australia, the 2020 ABIAs were streamed into our homes, where winners were toasted, writers celebrated, and history made. The 2020 Australian Book Industry Awards (ABIAs) were announced on Wednesday 13th May via a Virtual Awards Event streamed on YouTube, hosted by musician and performer Casey Bennetto.
The awards are judged by an academy of more than 250 respected publishing industry figures and they celebrate the most excellent of Australian writing, publishing and bookselling. The 2020 shortlist included some of the biggest names in the Australian book industry which publishes over 7,000 new books annually, and this year's winners are a top shelf showcase of high profile authors and amazing new talent. This year's winners, announced by the Australian Publishers Association are as follows…
The 2020 ABIA Book of the Year is Bluey: The Beach, Ludo Studio, BBC Studios and Penguin Random House Australia (Penguin Random House Australia, Puffin)
ABC Kids' Bluey is Australia's most popular children's television show about a family of Aussie heelers. Produced by Brisbane-based Ludo Studio, it recently won an International Emmy Kids Award celebrating the world's best content for young viewers. It's the most-watched program in the history of ABC iview, has won a Logie Award, AACTA award and two Screen Producers Australia awards, and now, to add to that impressive list of accolades, the awards have begun in another sphere altogether, publishing.
Not only has Bluey: the Beach won the prestigious ABIA Book of the Year award, it is the first children's picture book to do so.
The team at Ludo Studio said of the award:
"We're absolutely delighted to have Bluey: The Beach awarded Australian Book of the Year. Our aim was to capture the spirit, energy and heart of the series and give our audience the opportunity to read their very own Bluey stories and the talented folks at Penguin Random House have enabled us to do that. To have Bluey books embraced by readers young and old is a real delight and we are so proud of everyone involved in creating these beautiful books, for real life."
Bluey: The Beach has sold over 200,000 copies since release in November 2019. There are now 7 Bluey books, and sales across the series are about to hit 1 million copies. Bluey: The Beach spent 4 weeks at #1 on Bookscan, and spent 17 weeks in the top 10 on Bookscan
Kitty Flanagan has taken out the General Non-Fiction Book of the Year for her hilarious anti-self-help book, Kitty Flanagan's 488 Rules for Life (Allen & Unwin). Biography Book of the Year (sponsored by BorrowBox) went to AFL legend Neale Daniher who has inspired millions with his courageous battle against Motor Neurone Disease, for When All is Said & Done with Warwick Green (Pan Macmillan Australia). A memoir also took out The Matt Richell Award for New Writer of the Year, awarded to Clare Bowditch, Your Own Kind of Girl (Allen & Unwin).
Allen & Unwin's amazing fiction list cleaned up in the fiction categories; General Fiction Book of the Year (sponsored by Better Reading) went to Heather Rose for Bruny (Allen & Unwin), and Literary Book of the Year went to The Weekend by Charlotte Wood (Allen & Unwin). Behrouz Boochani has received another award for his journal-memoir, tapped out on a mobile phone from Manus Island, winning Audiobook of the Year for No Friend But the Mountains: Writing from Manus Prison (Pan Macmillan Australia), narrated by Farsi translator Omid Tofighian, and Benjamin Law, Isobelle Carmody, Janet Galbraith, Mathilda Imlah, Geoffrey Robertson, Richard Flanagan, Sarah Dale, Thomas Keneally, Yumi Stynes.
Book of the Year for Younger Children (ages 7-12) went to perennial favourites Andy Griffiths and Terry Denton for The 117-Storey Treehouse (Pan Macmillan Australia) while Welcome To Your Period by Yumi Stynes and Dr Melissa Kang won Book of the Year for Older Children (Hardie Grant Egmont).Small Publishers' Adult Book of the Year went to Tyson Yunkaporta's Sand Talk (Text Publishing) with Love Your Body by Jessica Sanders and illustrated by Carol Rossetti (Five Mile) winning Small Publishers' Children's Book of the Year.
Paul Jennings presented the Pixie O'Harris Award to Erica Wagner, for her remarkable contribution to children's literature. Helen Garner was presented with the Lloyd O'Neil Hall of Fame Award for outstanding contribution to the Australian Book Industry by Leigh Sales and Michael Heyward.
Capping off a massive year, Allen & Unwin took out Publisher of the Year! Recipients of the other industry business awards were Magabala Books (Small Publisher of the Year), Readings (Book Retailer of the Year), and Books Kinokuniya took out the Bookshop of the Year, and recognising the importance of encouragement and development within the industry, Hazel Lam from Harper Collins was the recipient of the 2020 Rising Star Award.
Michael Gordon-Smith, CEO of the Australian Publishers Association says:
"Congratulations to everyone on the shortlist, and especially to the winners. Once again, the ABIAs have shown the vitality of Australian authors and publishers. They're a reminder of the richness books can bring throughout our lives. Especially during this Great Distancing, there may be no better connection than to treat yourself to a book and send one to a friend."
If you missed the awards live, you can watch them on YouTube here: