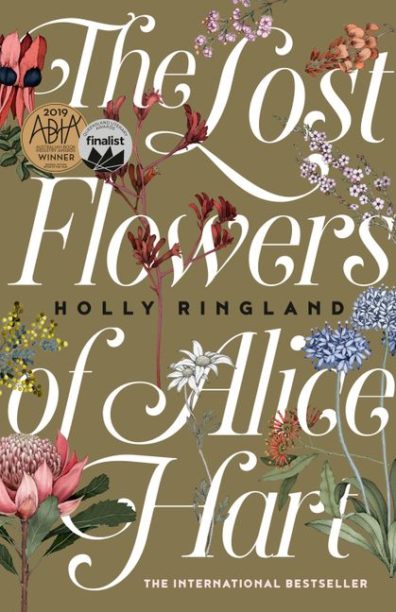 Amazon picks up 'The Lost Flowers of Alice Hart' series adaptation
18 May, 2021
Amazon Prime Video has announced it has commissioned production on a seven-part series adaptation of Holly Ringland's 2018 novel The Lost Flowers of Alice Hart (Fourth Estate), with Sigourney Weaver set to star and serve as an executive producer.
The adaptation will launch in over 240 countries and territories and will be produced by Amazon Studios, Endeavor Content and Bruna Papandrea of Made Up Stories, which originally acquired screen rights to the novel in 2018.
The series, which follows nine-year-old Alice as she is taken in by her estranged grandmother after a family tragedy, will be directed by Glendyn Ivin and adapted for screen by Sarah Lambert, who will also serve as showrunner. Set against Australia's natural landscape, The Lost Flowers of Alice Hart is a family drama that spans decades as Alice grows from a child into a woman.
Papandrea said, 'The Lost Flowers of Alice Hart is a compelling tale of female resilience, which will be perfectly embodied by the talented Sigourney Weaver. Holly Ringland has created a distinctive and powerful novel told with authenticity, courage and love. I have been a fan of Holly's book for quite some time, a long-time admirer of Sigourney's, and am excited to be partnering with Amazon Studios to bring this story to a global audience.'
As previously reported, Made Up stories recently announced it will adapt Gordon Reece's 2010 young adult novel Mice (A&U) into a feature film in partnership with Nicole Kidman's production company Blossom Films.
Originally published by Books and Publishing (Read More)