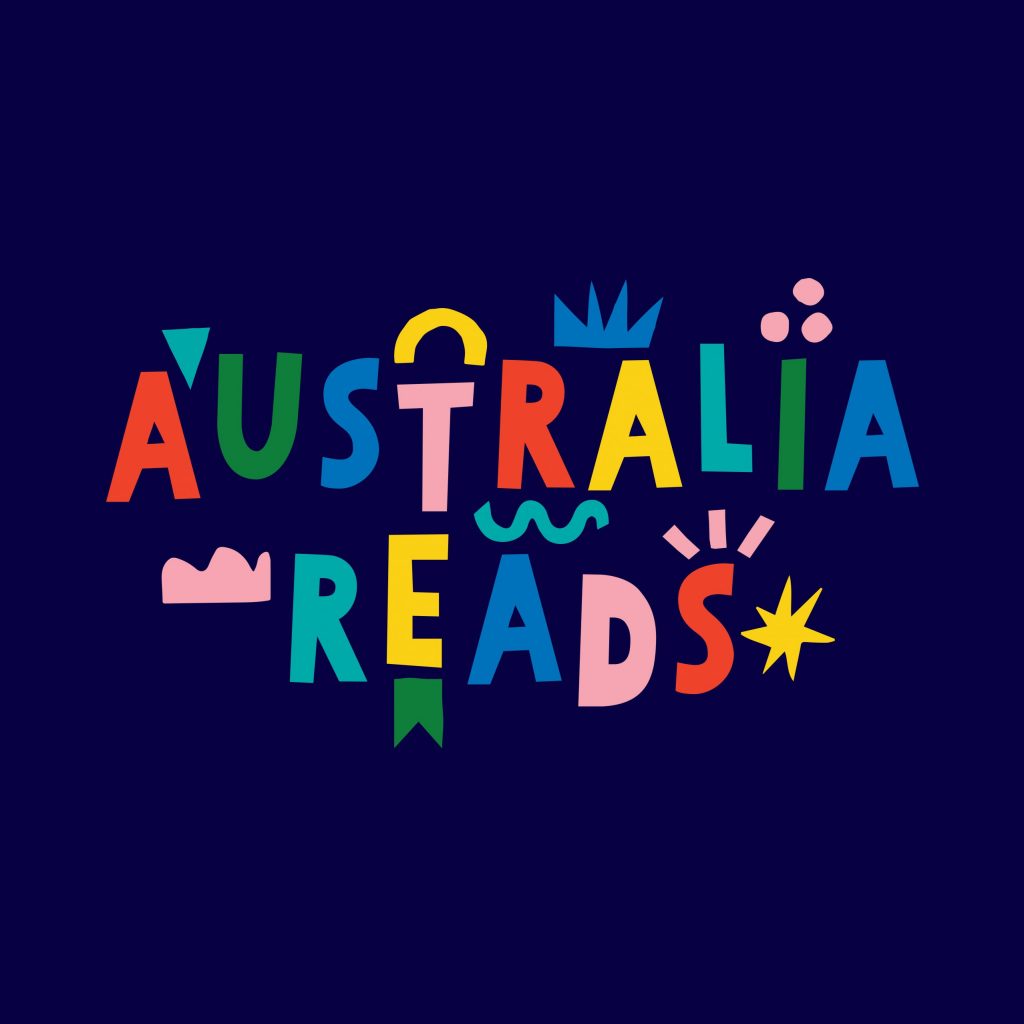 Announcing Australia Reads
17 March, 2020
The Australian Reading Hour has become the flagship event of a new 17-day books and reading festival Australia Reads!
Reaching more than 11 million Australians in 2019, The Australian Reading Hour has become the most successful campaign to unite the nation to pick up a book and discover the joys of reading.
This year, this major event has expanded to encompass 17 days of amazing bookie activities under the rebrand, Australia Reads, a campaign that everyone can get behind.
The headline event will continue to be the very successful Australian Reading Hour on Thursday 17 September, when we ask all Australians to stop what they are doing and pick up a book.
Australia Reads reflects the diverse range of activities to promote books, authors, reading and writing throughout September 2020.
For the Australia Reads rebrand we wanted to move towards something more flexible to appeal to kids and grown-ups alike.
We're delighted to announce that Illustrator Beck Feiner is our inaugural Illustrator Ambassador. Her first act was to breathe life into the Australia Reads rebrand with her trademark colour and energy.
We are also delighted to announce our adult Ambassador Dervla McTiernan and children's Book Ambassadors Anna Fienberg AM, Jacqueline Harvey, Peter Helliar & Will Kostakis who will all be sharing their love of reading and encouraging Australians to join in the fun and pick up a book, attend an event, read on their own or with a loved one.
With thousands of Australians going into quarantine or self-isolation, Australia Reads could not be more relevant. Research shows that reading a gripping novel causes positive biological changes in the brain that can last for days*. When tested for empathy, readers of narrative fiction achieved significantly higher than other groups*.
We are calling on the Australian book industry to promote the benefits of immersive reading for pleasure in these extraordinary times – to escape, develop empathy, to gain knowledge, and to keep the kids busy if the schools are closed. Join the conversation now with #AustraliaReadsAtHome.
Louise Sherwin-Stark, Chair of the Australia Reads Committee, says:
"We'd like to thank libraries, booksellers, publishers and schools, for embracing the Australian Reading Hour in 2019, you are all key to our success. We are now pleased to invite you to register your interest to take part again and make 2020 our biggest year yet. Our aim is to get all Australians reading. And let's get #AustraliaReadsAtHome trending right now, we need to promote the benefits of reading to those stuck at home and great stories are the best way to escape from isolation."
Register now to get involved in Australia Reads 2020. To make a pledge to read please visit www.australiareads.org.au
Join the conversation with #AustraliaReads and #AustraliaReadsAtHome.
Copyright Agency Cultural Fund LogoThe project has been assisted by the Copyright Agency's Cultural Fund.
* Facts:
S. Berns, Kristina Blaine, Michael J. Prietula, and Brandon E. Pye. (2013) Brain Connectivity Journal
Bal PM, et al. PLoS One (2013) Department of Management & Organization,VU University Amsterdam