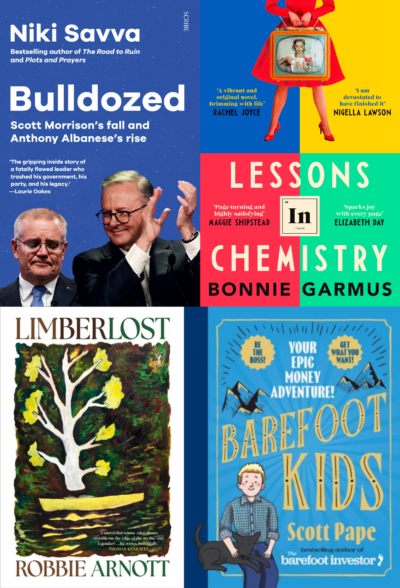 Australian market: Christmas 2022 sales up but booksellers look to challenging year ahead
6 April, 2023
According to booksellers surveyed by Books+Publishing for its annual post-Christmas survey, there was a bump in book sales in the lead-up to Christmas 2022 compared to the previous year. Booksellers reported an average increase of 6.9% in sales and most booksellers (79%) said sales were 'up' during Christmas. In the previous year, Christmas had been tough due to pandemic-related supply issues, which came after 'the best Christmas ever' in 2020.
Comparing this Christmas 2022 sales to pre-pandemic levels of 2019, 93% booksellers said sales were up, only 2% said sales were down, while the rest (5%) said sales were about the same.
In most cases, Christmas sales met or exceeded expectations. A majority of booksellers (58%) said Christmas sales were close to expectations, with almost one third (32%) saying sales were better than expected and the remaining few (10%) said sales were worse than expectations.
Online
Most booksellers who responded this year (90%) had online stores. Sales online were better than last year for 42% of booksellers, while 35% said online sales were worse, and the remaining booksellers were unsure. Most (57%) saw an increase in the proportion of online sales, with a few seeing a decrease (14%) and the rest were about the same.
Christmas rush
A majority of booksellers (58%) said the Christmas rush was later than last year, with the rest saying the rush was earlier (21%) or about the same (26%).
Booksellers pointed to several factors that they believe affected the timing of the Christmas rush in 2022, including predictions about the economy and its uncertainty. (more…)
Originally published by Books and Publishing (Read More)