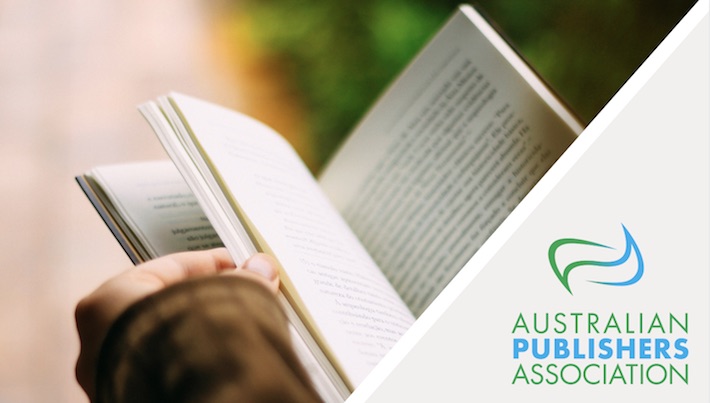 Australia's University Presses Find a Following Off-Campus
18 September, 2019
Far from the halls of ivy, Australia's university presses find favor with readers in search of authoritative information in time of fake news.
It's not unusual to find titles from Australia's university presses stocked in bookshops across Australia, from independent booksellers to airport chains.
Melbourne University Publishing's newly appointed CEO Nathan Hollier says this reach into trade retail channels has been necessitated by the relatively small size of Australian academia.
"Because the specialist market of academics and libraries here is comparatively small," Hollier says, "Australian university presses have, in almost all cases, had to focus on publication into the retail trade.
"This is, I think, a good thing, as it means that Australian scholars are encouraged to write for an audience outside of the academy."
Almost every state in Australia has a university press—from UWA Publishing in Western Australia to Sydney University Press in the eastern state of New South Wales. The country's university presses publish a broad range of trade-focused titles, from narrative nonfiction, memoir, politics, and history to fiction, poetry, and children's books.
Melbourne University Publishing (MUP) is Australia's oldest university press, and it benefits from its "well-established brand, and being the press of the university generally regarded as the most prestigious in Australia," Hollier says.
While the university recently proposed a new focus on scholarly publishing—prompting the recent resignation of five board members and longstanding CEO and publisher Louise Adler—Hollier says MUP will continue to publish into the trade with a list that includes books by university-based scholars and commissioned work by journalists and other writers.
One of the publisher's most successful books in recent years has been Louise Milligan's Cardinal: The Rise and Fall of George Pell, which was released prior to Australian cardinal George Pell's conviction for child-sex offenses, and withdrawn from sale in Victoria during the trial.
More recently, Hollier says he has been pleased with the response to Stan Grant's book On Identity, which explores how "tribalism, nationalism, and sectarianism are dividing the world into 'us' and 'them.'"
Strength in Collaboration
Sydney's largest university publisher, UNSW Press, specializes in books on history, politics, legal studies, popular science, architecture, and art.
One of its strengths lies in its partnerships, says CEO Kathy Bail. The press maintains co-publishing partnerships with the Australian Museum, the State Library of NSW, and the Australian War Memorial, as well as licensing deals with university presses in the UK, USA, Canada and Europe.
"There's resilience and shared resources in these collaborative networks," says Bail.
She says she also has plans to boost its Indigenous and Australian history list in the coming years. "There are some strong, emerging researchers and writers in this developing field," she says.
Among UNSW Press' recent successes are two books on philosophy by women Bail describes as "writing with wit, curiosity and compassion."
Stop Being Reasonable, which stems from philosopher Eleanor Gordon-Smith's appearance on the popular US podcast This American Life, "tells gripping true stories that show the limits of human reason," Bail says.
Its rights already have sold into the UK, the USA, and the Netherlands.
The Thinking Woman by Julienne van Loon is "a lively exchange of ideas with some remarkable women," Bail says, including Siri Hustvedt and Laura Kipnis.
Not unlike MUP and UNSW Press, Brisbane's University of Queensland Press (UQP) has found success in its own "niches," according to publishing director Madonna Duffy.
At UQP, the children's and adult lists enjoy long backlist sales, with titles often appearing on school reading lists.
"Having an eye on the long term, rather than frontlist publishing alone, has always been a priority for UQP," Duffy says.
The press also has a strong Indigenous list, with its author Melissa Lucashenko recently winning Australia's prestigious Miles Franklin Literary Award for her novel Too Much Lip.
While university publishing in Australia—as elsewhere—is not without its challenges, most notably, in the shift toward open access, there are also many advantages that come from this model of publishing. University presses have unique access to their institution's writers and original research, and benefit from their schools' reputations for intellectual rigor—a valuable asset in an era of fake news.
"Universities and their scholars are trusted as sources, sponsors, and authorities in knowledge and analysis," Hollier says.
Bail says she believes university presses are well-placed to champion more diverse and niche publishing.
"At a time of consolidation in the commercial publishing industry," she says, "university presses can explore niche areas and bring attention to local and regional cultures, as well as diverse views."
Frankfurt Bound
As many university publishers prepare to travel to Frankfurter Buchmesse (October 16 to 20), their focus is on forthcoming titles.
Bail says she's looking forward to publishing Cosmic Chronicles: A User's Guide to the Universe by Australia's "astronomer-at-large" Fred Watson. In that case, world English rights, excluding Australia and New Zealand, already have sold to Columbia University Press.
And Bail also highlights Antonia Pesenti and Hilary Bell's picture book, Summer Time, which, she says, children will love while it will make adults nostalgic "for long, lazy summers."
Hollier says he has "especially enjoyed" former publisher Hilary McPhee's memoir Other People's Houses and journalist Imre Salusinszky's The Hilton Bombing on the 1978 bombing of the Sydney hotel, written in consultation with the convicted bomber, Evan Pederick.
ABOUT THE AUTHOR