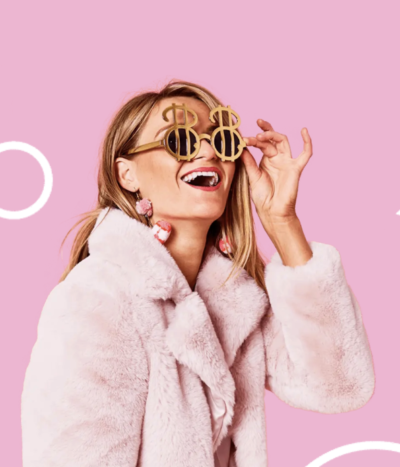 Bios, how-tos, hybrid memoirs: recent nonfiction acquisitions in Aus
30 March, 2022
A biography of Australian surfer Owen Wright (world rights acquired by S&S Australia) tells the story of the surfer's recovery after a serious brain injury ahead of the Pipeline Masters competition in Hawaii: in a single moment, he went from being ranked fifth in the world to having to learn how to walk and talk again. However, in 2017 Wright returned to form, immediately claiming victory at the opening event of the Champions Tour, part of a winning streak that has seen him most recently awarded the bronze medal for surfing at the Tokyo Olympics. Wright's as yet untitled book will be published in November 2022.
Also in memoir, Ultimo Press has acquired ANZ rights to Homesickness, a literary memoir by Janine Mikosza, in a deal brokered by Melanie Ostell at Melanie Ostell Literary. Homesickness investigates the author's own trauma through memory. Through words and illustrations, it documents the 14 homes Mikosza lived in before she was 18 and explores how memory and childhood trauma can live on in an adult's body. Homesickness will be published in May 2022.
Australian Gospel, for which ANZ rights were acquired by Black Inc. via Benython Oldfield at Zeitgeist Agency is the second work of nonfiction by Lech Blaine, whose first memoir Car Crash, was acquired by Black Inc. after being shortlisted for the 2016 Scribe Nonfiction Prize. World English-language (ex ANZ) rights were subsequently sold to Greystone Books. In Australian Gospel, in 1983, a three-year-old boy named Elijah is kidnapped from a Brisbane foster home by a wannabe cult leader named Michael Shelley. Described by publisher Chris Feik as 'a riveting account of madness and obsession from one of Australia's best young writers', Australian Gospel is 'a thrilling family saga about the twisted fate of two couples and the foster children trapped between their beliefs'. Black Inc. will publish Australian Gospel in April 2024.
Hardie Grant has acquired world rights to Mama Africa, the autobiography of Rosemary Kariuki, the 2021 recipient of the Local Hero Australian of the Year Award. In 1999 Kariuki fled Kenya to arrive in Sydney by herself. In her suitcase was a few hundred dollars, some clothes and several gifts to give strangers. 'I thought wherever I'm going, I'll go and get some friends,' she said.' Now a multicultural community liaison officer for the Campbelltown Police, Kariuki specialises in helping migrants who are facing isolation, domestic violence, language barriers and financial distress. Hardie Grant will publish Mama Africa in March 2023.
HarperCollins Australia has acquired ANZ rights to You Made Me This Way by journalist Shannon Molloy, in a deal brokered by Pippa Masson of Curtis Brown. Propelled by Molloy's own experience of sexual abuse as a young child, the book is a 'part memoir, part self-help, part investigative journalism deep-dive into the taboo topic of child sexual abuse' and its long-term effects on survivors. You Made Me This Way will be published in early 2023.
Pantera Press has acquired world rights to a debut nonfiction work by Australian hip hop artist Ziggy Ramo. To be published alongside Ramo's forthcoming album of the same name, Human is 'part memoir, part history and part cultural reckoning' and aims to invite readers and listeners to 'confront the realities of colonisation and dispel the myths that pervade Australian society'. Another hybrid memoir is The Patient Doctor, 'part memoir, part manifesto' by cancer survivor turned doctor Ben Bravery, acquired by Hachette Australia in a deal brokered by agent Catherine Drayton at InkWell Management. Hachette will publish The Patient Doctor in the second half of 2022.
Hachette has also acquired world rights to Inconceivable, a memoir by Alexandra Collier, in a deal brokered by Sharne McGee at Liberty Artist Management. Inconceivable chronicles Collier's decision to join 'the rising tide of women entering the hope-fuelled fertility industry to try to conceive using a sperm donor'. It follows her journey of searching for the right partner, leaving behind a relationship and her life in New York as a playwright to become a solo mother by choice. A TV show of the same name, a fictional comedy about a solo mother by choice, is currently under option by RevLover. Hachette will publish Inconceivable in early 2023.
On the topic, Pantera Press publisher Lex Hirst acquired ANZ rights to The Mother of All Shocks by Karen Pickering, via Jacinta di Mase. The Mother of All Shocks is an exploration of the pressure modern society places on women to become mothers. Weaving memoir, research and social commentary, the book aims to examine the price women pay for motherhood. It will be published in early 2023. Another anthology, Nothing to Hide: Voices of trans and gender diverse Australia, has been acquired by Allen & Unwin. Edited by Sam Elkin, Alex Gallagher, Yves Rees and Bobuq Sayed, ANZ rights to the collection were acquired via Jacinta di Mase Management after an 'enthusiastic' auction. The book will be published in September 2022.
Guides on mental health, dating and finance are also among recent local nonfiction acquisitions.
HarperCollins has acquired world rights to The New Rulebook, a work of illustrated nonfiction by psychologist and educator Chris Cheers, who gained thousands of Instagram followers during the rolling Melbourne and Sydney Covid lockdowns of 2021. Based on Cheers's 'trademark friendly, approachable' Instagram posts, The New Rulebook is 'part inspiration, part memoir and the inclusive, accessible guide to life'. Cheers says: 'As a queer man and psychologist who has spent the last decade working with the LGBTIQ+ community, I'm also acutely aware that mental health care is often not presented in a way that is accessible or inclusive. That's why it's important to me that this book offers people of all genders and sexualities understanding and acceptance.' The book be published in February 2023. Hardie Grant has acquired world rights to Tinder Translator: An A–Z of modern misyogyny by Aileen Barratt, via Jacinta di Mase at Jacinta di Mase Management, based on Barratt's Instagram account of the same name, and described by the publisher as 'part reference, part rant, part rallying cry'. In it, Barratt will 'dismantle the stock-standard phrases and experiences we see all too often on dating apps, to make readers laugh, think and feel more empowered'. Tinder Translator will be published in December 2022.
Pantera Press has acquired world rights to Love This for You: How to rewrite the rules and live authentically (November) by LGBTQIA+ activist and podcaster Deni Todorovič, in which Todorovič draws from their own experiences as a queer, non-binary person and child of migrants to share how they've 'learnt to live authentically'. Covering a wide range of topics including family, childhood trauma, gender, sexuality, spirituality and identity, in Love This for You Todorovič 'takes readers on a life-changing journey of self-love'. Affirm Press, meanwhile, has acquired world rights to Girls Just Want to Have Funds, a personal finance book for women by Molly Benjamin. According to the publisher, Girls Just Want to Have Funds is an 'engaging and energising take on financial literacy for women' with humour, personal anecdotes and 'absolutely zero jargon' from the founder of Ladies Finance Club, an organisation that works to empower women to take control of their finances through events, workshops and courses with industry experts. Girls Just Want to Have Funds will be published in September 2022.
Other recent nonfiction acquisitions include several to Simon & Schuster, all slated for publication next year. Helen Sullivan's nonfiction collection Calcium-Magnesium (UK and Commonwealth rights to S&S imprint Scribner via James Pullen at Wylie Agency) blends reportage and memoir to explore 'how encounters with the natural world—with animals and insects, with the outdoors, and with science and medicine—shape and reflect who we are'. Black Convicts: How slavery shaped colonised Australia by journalist, filmmaker and author Santilla Chingaipe (ANZ rights to Scribner Australia via Grace Heifetz of Left Bank Literary, for publication in 2023), based on four years' research, reveals that at least 10 of the convicts on the First Fleet were of African descent, and tells the story of the first of around 500 African descended convicts 'whose stories have been largely erased from Australia's history', including that of the first convict bushranger. Finally, a new book by journalist Tracey Spicer looks at 'the ways that sexist and racist stereotypes are being embedded into emerging technologies, thus perpetuating them' (acquired by S&S Australia via literary agent Jacinta Di Mase). S&S will also publish Chasing Wrongs and Rights, a work of nonfiction by Elaine Pearson, the Australia director at global organisation Human Rights Watch under its Scribner imprint, having acquired world rights. It will be published in the second half of 2022.
Finally, Scribe has acquired a nonfiction book about sexual violence by Canberra-based prosecutor Katrina Marson. World rights (ex North America) were acquired from Grace Heifetz at Left Bank Literary. The as yet untitled book will be 'a reflection on the limitations of the justice system and a call to overhaul Australia's approach to sex education', taking as its foundation 'the understanding that having access to age-appropriate sex-ed is a fundamental human right of kids and adolescents, and further, that sex-ed is one of the key ways that societies can address sexual violence'. The book will be published in the second half of 2022.
Pictured: Molly Benjamin.
Originally published by Books and Publishing (Read More)