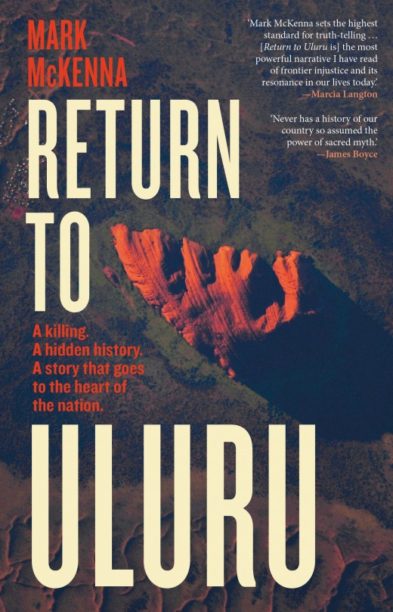 Black Inc. sells world rights to 'Return to Uluru'
9 March, 2021
Black Inc. has sold world English-language rights (ex ANZ) to Return to Uluru by Mark McKenna to Stephen Morrow at Dutton, Penguin USA.
McKenna's history–true crime hybrid addresses the actions of Bill McKinnon, a Northern Territory police officer who shot and killed unarmed Indigenous man Yokununna at Uluru in 1934, and the resultant trial.
Black Inc. rights and contracts manager Erin Sandiford told Books+Publishing: 'In rights, you often hear that a book is "too Australian" to work overseas. So the fact that Stephen Morrow and his team at Dutton, Penguin US are able to see that this unequivocally Australian story has the power to shed light on all paths to truth-telling, justice and reconciliation around the world feels like an important step for Australia's truth-telling canon. The world is listening.'
Morrow said: 'Nothing could give me greater satisfaction than to bring such a fine writer and skilled historian to an international audience.'
Return to Uluru was published in Australia this month. The tentative US publication date is 7 June, 2022.
Originally published by Books and Publishing (Read More)