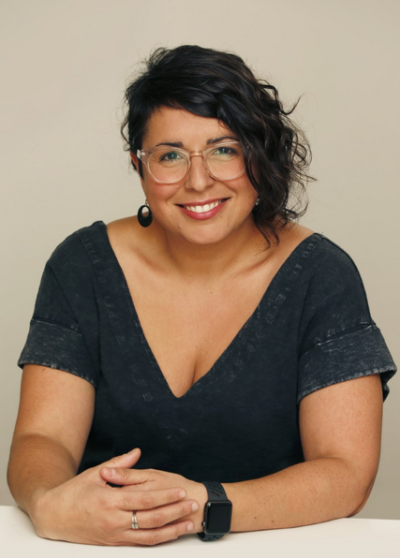 Bologna Prize shortlist: Affirm Press
20 March, 2022
Children's publisher Tash Besliev intoduces Melbourne independent Affirm Press.
How and why did the Affirm Press children's division begin its life?
After successfully publishing across many other categories, Affirm Press began publishing books for children in 2017 as a way of continuing to grow the business and its list of books that 'influence by delight' for readers of all ages.
How do you know something is an Affirm Press children's book?
We really do try to make sure every book we publish can 'influence by delight', meaning that our readers will come away feeling or knowing something new, all while being entertained. We are also dedicated to publishing new writers and illustrators. One of the first books we ever published was A Walk in the Bush by debut author-illustrator Gwyn Perkins—a book that went on to win the CBCA [Children's Book Council of Australia] Picture Book of the Year in 2018. We are proud to continue this tradition of finding emerging creatives and nurturing their talent.
How many children's/YA books do you publish each year? Are these all local, or do you acquire internationally and, if so, what are some recent international acquisitions that you're excited about?
Our children's business has been growing and in 2021 we published 51 titles and aim to publish the same in 2022. We've been steadily growing our capacity in-house to publish as many local titles as possible and the split in 2022 will be 42 locally acquired titles and eight international acquisitions. We do love to acquire from international publishers and agents. In February 2022 we published My Love For You Is Everywhere, a picture book written by Racha Mourtada and illustrated by Sasha Haddad which we acquired from the boutique Lebanese publisher Luqoom. We've also acquired a middle-grade graphic novel from Italian publisher Editoriale Scienza called Amber and Blue and the Search for DNA by Claudia Fandoli, a graphic artist, author and biologist, which we have slated for 2023.
What books from your list have proved popular with publishers internationally?
We've been really pleased to see our growing fiction list really well received internationally. Despite not being physically present at a fair since 2019, we've seen five translations for The Grandest Bookshop in the World and have found homes for our books by Maggie Hutchings from Korea right across to North America. Jess Racklyeft's 'There's Only One…' series has also been really popular in Italy and Korea!
What are the top five books you are pitching at Bologna?
We're really excited about all our new books, but we have had early interest in both of our new junior fiction series already, which is a good indication pre-fair. Lana Spasevski and Joanie Stone's 'Sadie' series has been requested multiple times already, as has the 'Itty Bitty Kitty' series by Maddy Mara and Noémie Geonet-Landry. We're hearing there is demand for quality junior fiction that prepares readers for longer novels.
We're also excited to be sharing Jessica Sanders's first book in her 'Life Lessons For Little Ones' series. Jess has had significant international success with her previous books Love Your Body and Be Your Own Man, so we anticipate many of her foreign publishers will be thrilled to see Jess writing for a younger picture book audience. And Jess Racklyeft's 'Big World, Tiny World' series is also one we expect to do well in foreign markets, with Jess's stunning artwork and gentle environmental message hitting the right tone for young readers.
I also have high hopes for Koalas Stole My Underwear by Kylie Howarth being very successful at Bologna. Kylie's colour palette is stunning and this is a hilarious and extremely relatable book.
What trends are you excited by in children's/YA publishing right now?
I'm really excited to see new and engaging approaches to nonfiction topics. I think there's some brilliant publishing happening locally and overseas in this space. I'm also really pleased to see contemporary fiction in middle-grade and YA seems to be coming around again, this time with more realistic characters and dialogue that readers can really connect with. I don't want to jinx it, but might we be about to witness a new era in Australian 'teen' fiction reminiscent of the glory years of the 90s?
Originally published by Books and Publishing (Read More)