A Better Death
Dr Ranjana Srivastava
A powerful, timely exploration of the art of living and dying on our own terms by one of Australia's most respected voices.
Of all the experiences we share, two universal events bookend our lives: we are all born and we will all die. We don't have a choice in how we enter the world, but we can have a say in how we leave it.
In order to die well, we must be prepared to contemplate our mortality and to broach it with our loved ones, who are often called upon to make important decisions on our behalf. These are some of the most important conversations we can have with each other – to find peace, kindness and gratitude for what has gone before, and acceptance of what is to come.
Dr Ranjana Srivastava draws on two decades of experience to share her observations and advice on leading a meaningful life and finding dignity and composure at its end. With an emphasis on advocacy, leaving a legacy, and staying true to our deepest convictions, Dr Srivastava tells stories of strength, hope and resilience in the face of grief, and offers an optimistic meditation on living and dying well.
Illuminating, inspiring and intensely practical.'
Brimming with pathos and profound insights.'
Release

Jun-2019
ISBN

9781925750959
RRP (AUD)

$32.99
Pages

336
Format

Paperback & ebook
Category

Self-Help
Dr Ranjana Srivastava
Dr Ranjana Srivastava OAM is a practising oncologist, internationally published and award-winning author, broadcaster and Fulbright scholar. In 2017, Ranjana was awarded the Medal of the Order of Australia for her contribution to doctor-patient communication.
Simon & Schuster Australia
Simon & Schuster Australia publishes and distributes a variety of books in Australia and New Zealand across a range of genres including fiction, non-fiction and children's books under our local and international imprints.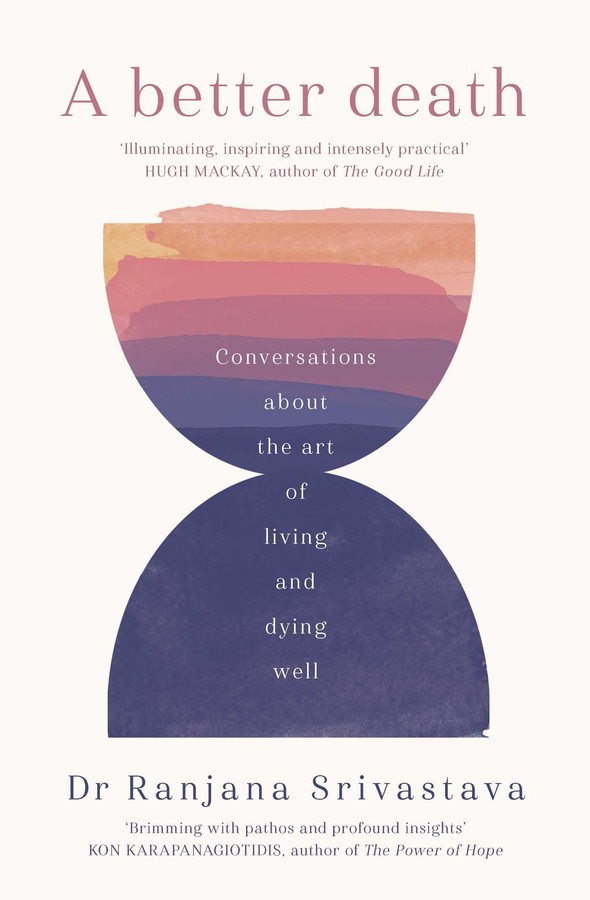 Rights
Contact
Email
Website