A Shorebird Flying Adventure
Jackie Kerin, Amellia Formby
Imagine spreading your wings and flying thousands of kilometres across the world every year. That is exactly what amazing shorebirds do – and you can come along for the ride!
Climb aboard with Microlight Milly for a birdwatching adventure around Australia and across the East Asian Australasian Flyway, raising awareness of migratory shorebirds. A Shorebird Flying Adventure features brilliant birds who travel amazing distances every year to find food, make a home and start a family. You'll learn phenomenal, flabbergasting, fun facts about migratory shorebirds and their diets, their favourite places to live and some top tips to tell one species from another!
True story of an amazing adventurer, and her quest to raise the profile of endangered shorebirds.
Release

Jun-2022
ISBN

9781486314492
RRP (AUD)

$24.99
Pages

32
Format

Hardback
Category

Birds
Jackie Kerin, Amellia Formby
Jackie Kerin lives near Melbourne where migratory shorebirds visit every year. She is a storyteller and the author of several books for children. Amellia Formby has a background in the arts and behavioural ecology. She learned how to fly a microlight to raise awareness for this migratory shorebirds.
CSIRO Publishing
CSIRO Publishing has an internationally recognised, editorially independent program publishing science titles for academic, professional and trade audiences. We are owned by Australia's Commonwealth Scientific and Industrial Research Organisation.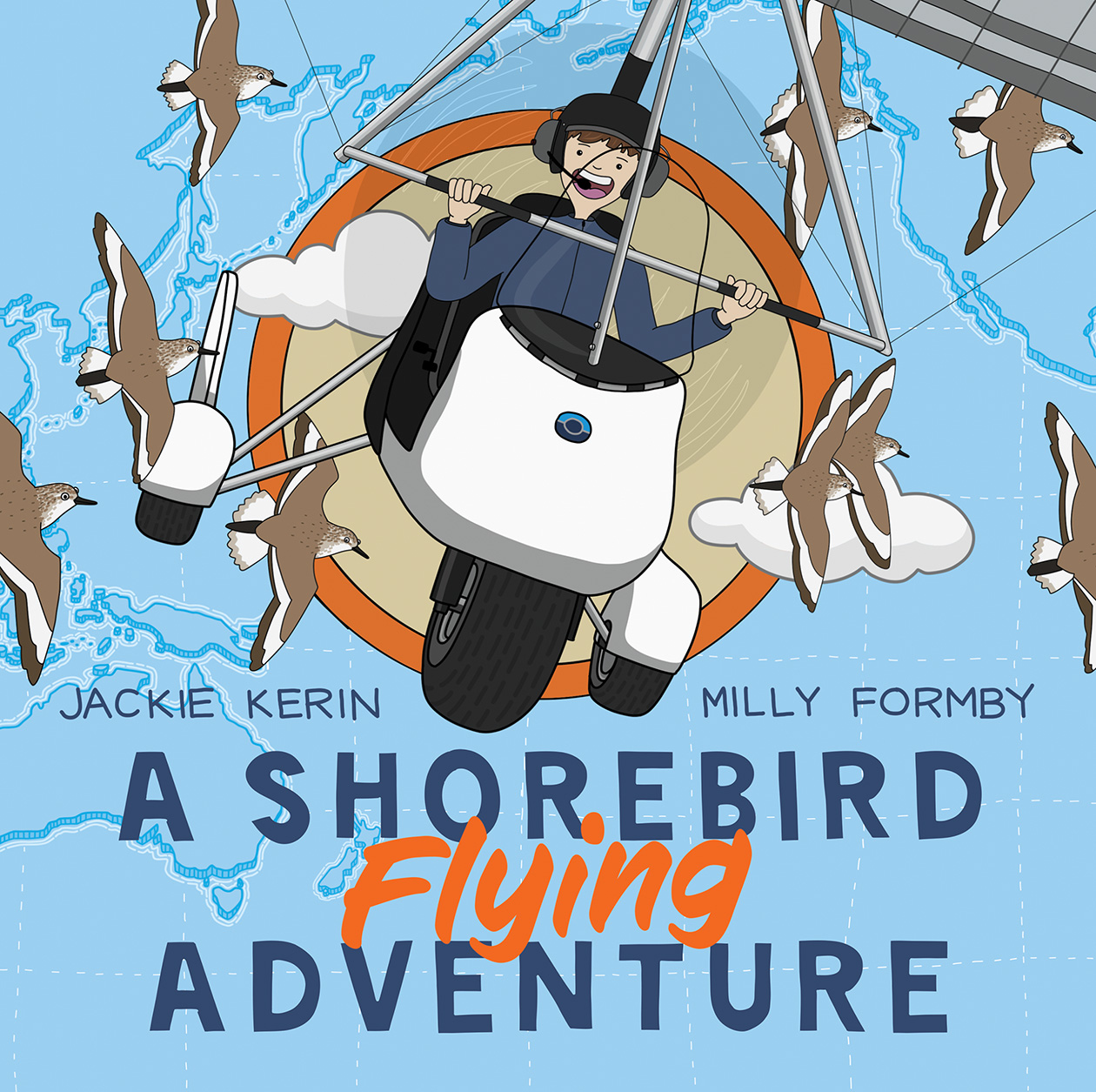 Rights

World English ex.Aust/NZ and all other languages
Contact

Claire Nance, Rights Manager
Email
Website