Against Disappearance
Ed Leah Jing McIntosh and Adolfo Aranjuez
ESSAYS ON MEMORY
In this collection of new essays from the Liminal & Pantera Press Nonfiction Prize longlist, First Nations writers and writers of colour bend and shift boundaries, query the past and envision new futures. They ask: How do we write or hold our former selves, our ancestries? How does where we come from connect to where we are headed? How do we tell the stories of those who have been diminished or ignored in the writing of history? How do we do justice to the lives they lived, or to the people they were?
From the intricacies of trans becoming, to violences inflicted on stateless peoples, to complex inheritances and the intertwining of tradition, politics and place, this prescient collection challenges singular narratives about the past, offering testimony and prophecy alike.
Not written for white readers or to industry specifications, uncompromising, non-pandering, filled with love, awash with talent, this collection of sovereign essays sets blisteringly high standards of integrity and originality.
This is truly an explosive anthology of exciting voices you will be hearing from years from now. Each essay is a marvel in itself, a microcosm of insight and inventiveness; and together they make up the brilliant future of new Australian writing.
This should be a seminal work.
Praise:

Against Disappearance is hot with guts. Each startling essay complicates memory in this colony and beyond.' Alison Whittaker
Praise:

'Exciting, fresh, and profound. This collection will shift the way we think about and read creative nonfiction in the future.' Jeanine Leane
Release

Sep-2022
ISBN

9780648987581
RRP (AUD)

$32.99
Pages

296
Format

Paperback & ebook
Category

Literary Anthology
Edited by Leah Jing McIntosh and Adolfo Aranjuez
Leah Jing McIntosh is a critic, researcher and the founding editor of Liminal – an anti-racist literary platform that supports and elevates talented writers and artists in so-called Australia.
Pantera Press
Pantera Press is a young and enthusiastic publisher of titles that spark imagination, conversation and change. We publish fiction, non-fiction, illustrated non-fiction and a growing list of children's titles.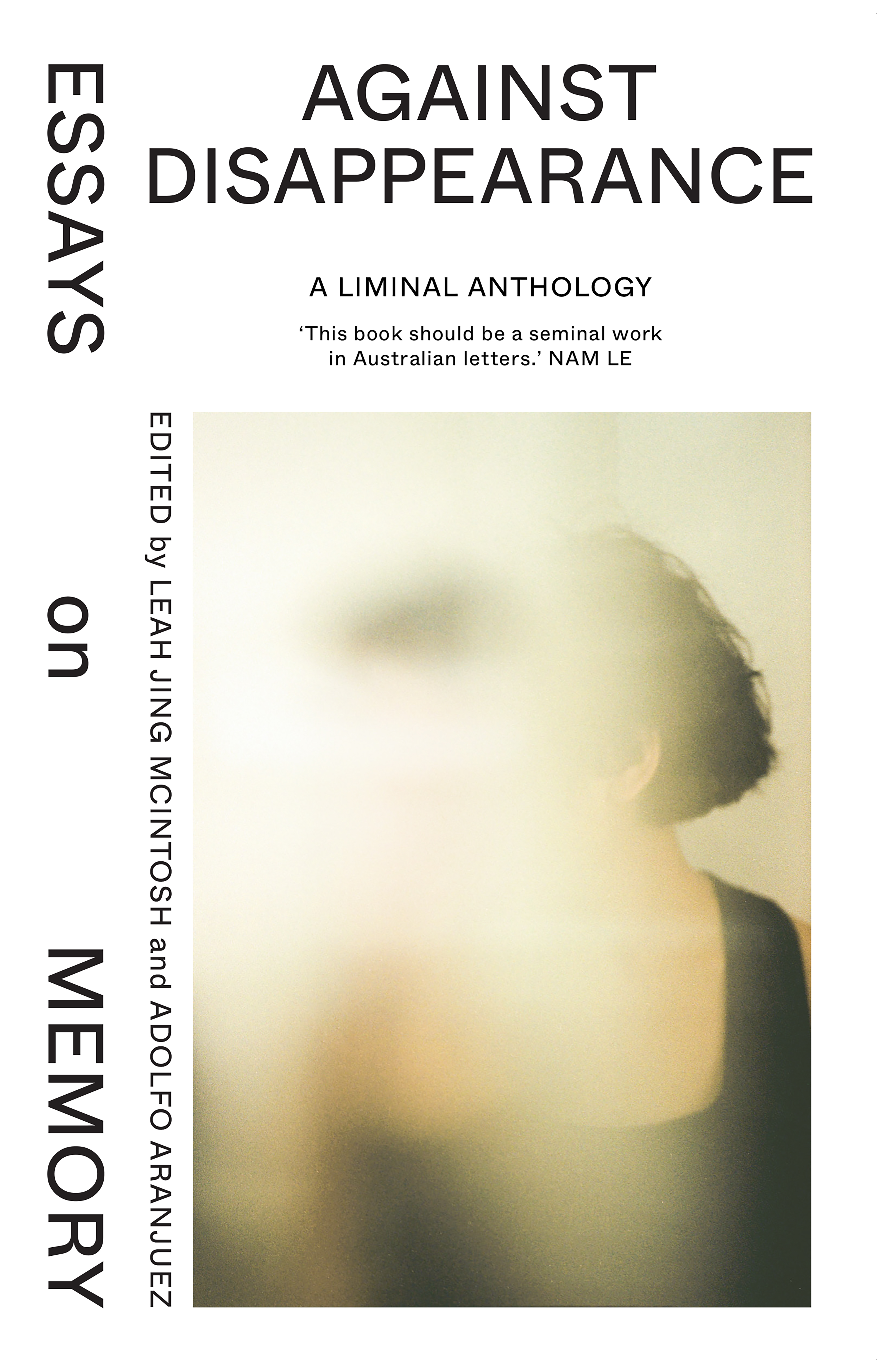 Rights
Contact
Email
Website