Anxious Kids
Michael Grose, Dr Jodi Richardson
It's easy to feel overwhelmed when your child suffers from anxiety, but there are many things you can do to help.
Anxious Kids offers parents a new perspective on their children's anxiety, encouraging them to view each episode as an opportunity to empower their kids with the skills to manage anxiety, and thrive.
Bestselling parenting author Michael Grose and wellbeing expert Dr Jodi Richardson explain why more children than ever before experience anxiety. In plain language that can be shared with children, they outline the origins and biology of anxiety to make sense of it – key knowledge such as why it happens, the flood of physical symptoms that comes with it, how to calm it down and why each strategy works.
Grose and Richardson also give advice on a range of important steps parents can take to develop emotional intelligence, tolerance of discomfort, mindfulness, resilience, thinking skills and flourishing mental health. In so doing, parents can reduce the impact of anxiety, enabling children of all ages to live their lives in full colour.
Release

May-2019
ISBN

9780143794950
Category

Popular Health & Development
MICHAEL GROSE is the author of nine books for parents, including the best-selling Why First Borns Rule the World, which has sold more than 23,000 copies. DR JODI RICHARDSON is an expert on anxiety having lived it and studied it. She has spent over 25 years in the field of health.
Penguin Random House Australia
Penguin Random House Australia is the largest trade publisher in Australia, with an impressive array of bestselling fiction and non-fiction titles from award-winning adult and children's authors.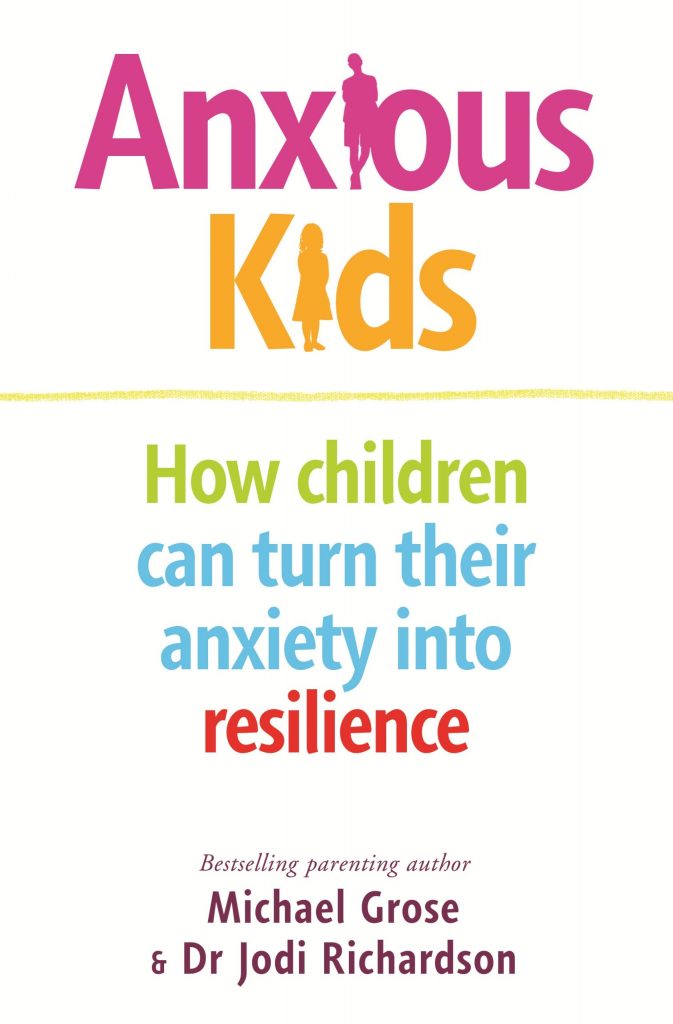 Rights
Rights Sold

Germany (Trias Verlag), Russia (Portal Publishing House), China (Beijing Xiron Books), Taiwan (Yan-Liou Publishing Co), Romania (Curtea Veche)
Contact
Email
Website