As the Lonely Fly
Sara Dowse
Three Russian-Jewish women take three very different paths after the fall of the tsar.
Clara, the revolutionary, becomes Chava in Palestine where she joins the legendary G'dud Ha'Avodah, the socialist Labour Battalion.
Her younger sister Manya heads for America, changing her name to Marion in a bid to fulfil her dream of being an actor.
Their niece, Zipporah, a committed Zionist, hides from the Soviet secret police until she convinces Clara to help her get to Palestine.
An epic story of persecution, migration and dispersal during tumultuous events of the 20th Century, which shines a light on the intertwined fates of Jews and Palestinians – a scenario with deep contemporary resonance.
Sara Dowse's novel is a tour de force.
As the Lonely Fly' is an ambitious novel in scope, subject matter and design. Sara Dowse is a fine observer of politics and power.
Release

Jun-2017
ISBN

9780994448576
RRP (AUD)

$34.99
Pages

480
Format

Paperback & Hardback
Category

Historial Jewish fiction
Sara Dowse
Sara Dowse is an award-winning writer and artist who has authored five novels. The first, 'West Block' was re-released in 2020 after 'As the Lonely Fly' was published in 2017. Sara was born in Chicago and lived in New York and Los Angeles before migrating to Australia in 1958.
For Pity Sake Publishing
A new kind of independent publisher founded in 2014 on Sydney's beautiful Northern Beaches. We're for writers AND readers.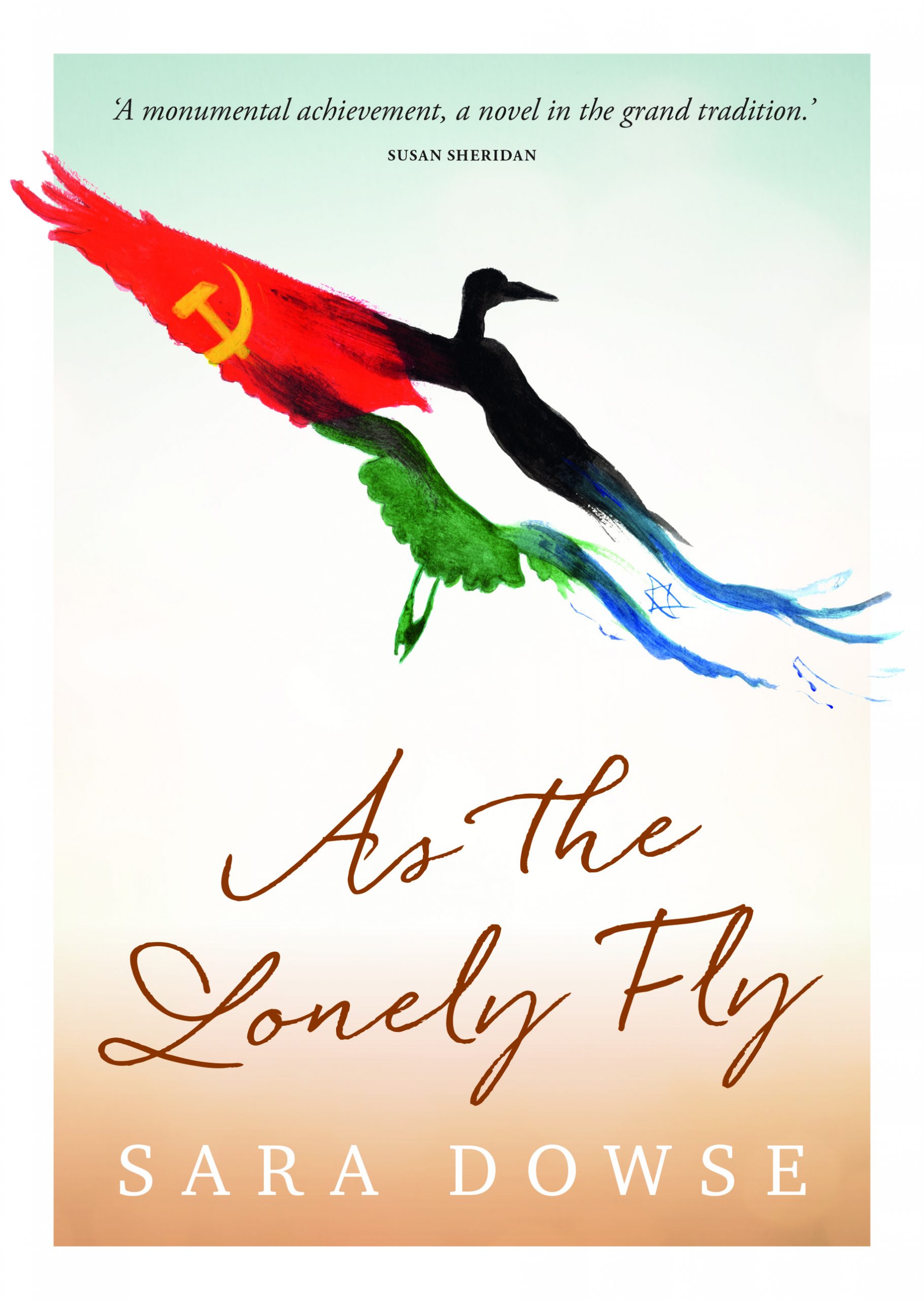 Rights
Contact
Email
Website