Australian Universities: A conversation about public good
Edited by Julia Horne and Matthew A.M. Thomas
Australian Universities: A conversation about public good highlights contemporary challenges facing Australian universities and offers new ideas for expanding public good.
More than 20 experts take up the debate about our public universities: who they are for; what their mission is (or should be); what strong higher education policy entails; and how to cultivate a robust and constructive relationship between government and Australian universities. Issues covered include:
– How to change a culture of exclusion to ensure all are welcome in universities, especially Aboriginal and Torres Strait Islander students as well as those from low socio-economic backgrounds.
– How "educational disadvantage" in Australia often begins in school and is still the major barrier to full university participation.
– The reality that funding for research and major infrastructure requires significant additional funds from non-government sources (e.g. international student fees).
– A lack of policy recognition that international university students increase Australia's social, cultural and economic capital.
– Pathways to making policy decisions wide-ranging, consultative, inclusive and inspired rather than politically partisan and ideologically driven.
– The impact of COVID-19 on universities, and particularly how the pandemic and governmental responses exacerbated extant and emerging issues.
Australian Universities rekindles a much-needed conversation about the vital role of public universities in our society, arguing for initiatives informed by the realities of university life and offering a way forward for government, communities, students and public universities – together – to advance public good.
Release

Dec-2022
ISBN

9781743328705
RRP (AUD)

$40.00
Pages

282
Format

Paperback & ebook
Category

Public policy
Julia Horne and Matthew A.M. Thomas
Julia Horne is Professor of History at the University of Sydney. Matthew A.M. Thomas is a Senior Lecturer in Comparative Education and Sociology of Education at the University of Sydney.
Sydney University Press
Sydney University Press is a not-for-profit, scholarly publisher of research-based books that engage, inspire and stimulate debate. We believe in the value of research, and the power of books to change the world. Our mission is to enable, support and facilitate the sharing of outstanding research.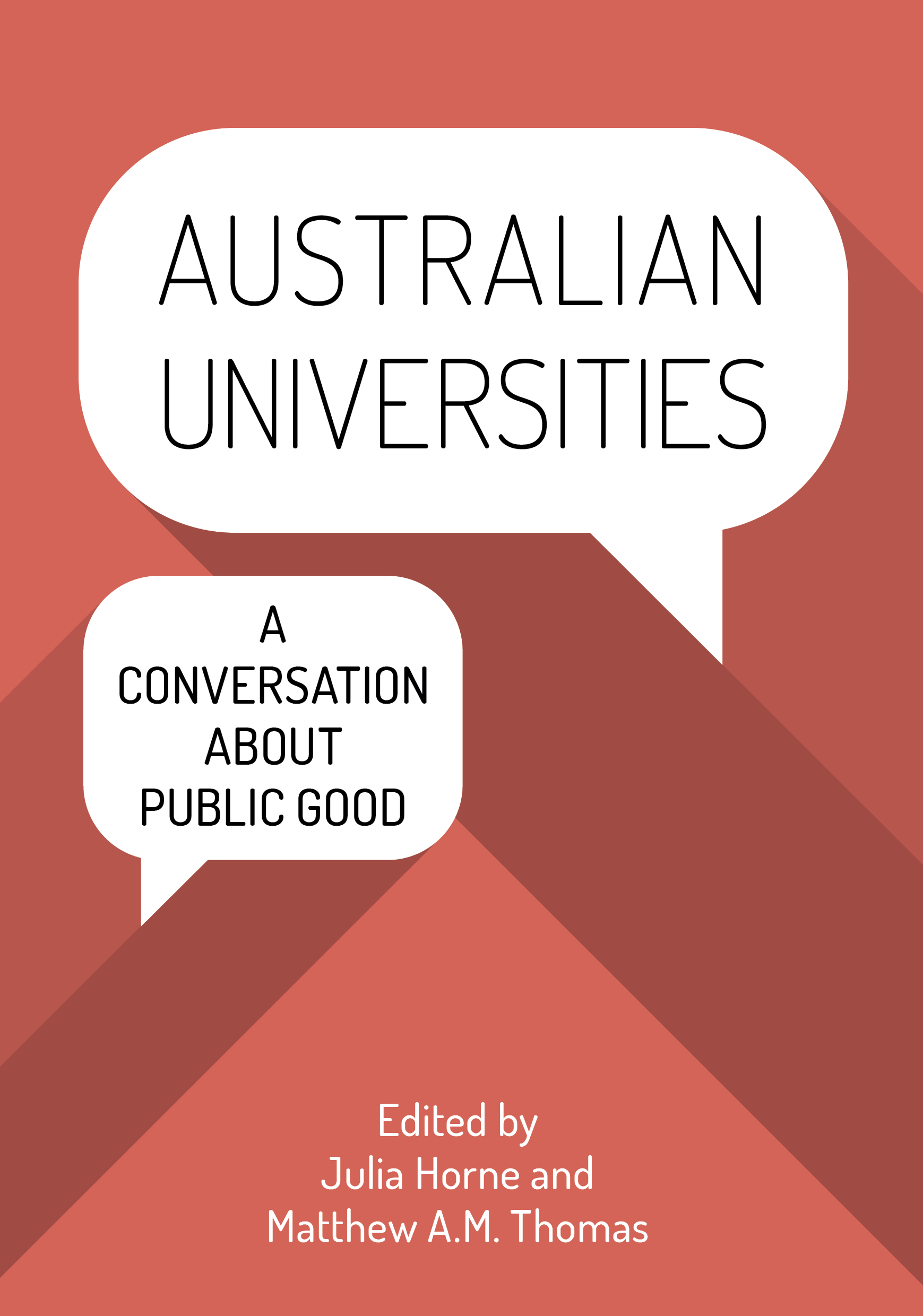 Rights
Contact
Email
Website