Being you is Enough and other important stuff
Josh Langley
Being You Is Enough is the perfect antidote for the pressures of being a kid in this day and age. This entertaining and refreshing book will inspire kids be themselves and stand up tall. Kids will love the easy, upbeat style delivering deeper messages about self-acceptance, positive thinking and friendship. This is the perfect conversation starter for parents, teachers or children on the issues that kids may be facing or trying really hard to avoid! Josh uses charming, cheeky and humorous drawings and messages to touch on topics such as: You don't need to fit in, No-one is perfect, Everyone makes mistakes, Always dream big, You are not alone, You are loved,
BEING YOU IS ENOUGH is a terrific green light of a book to strengthen kids' self-awareness, acknowledge their need to ride unicorns and reinforce the understanding that they are loved and never alone. A must read, wonderful bunch of little miracles between two covers
Highly recommended. Subjects: Wellbeing, Affirmations, Self Esteem, Positive Thinking. Always dream big, really big. Josh Langley understands the important things children need to know about self-esteem, how to cope with the pressures of everyday life and the power of positive thinking. BEING YOU IS ENOUGH is an engaging and inspiring book with down-to-earth messages accompanied by a simple, colourful line drawings. A great way to start the day, begin a morning at school, leave the bright, colourful book open at any one quote and start a rewarding conversation. Whether a child is undergoing a difficult time with his or her peers, experiencing thoughts of self doubt, or just needs a kick-start this book delivers affirming messages. BEING YOU IS ENOUGH. You are perfect just the way you are. We all feel awkward at times. It's ok to be different. Eleven easy to read chapters explore the Important Stuff. Josh Langley core beliefs of celebrating the absurd and wonderful are simple and powerful messages. This book will have universal appeal, for families to share, in classes and preschools, for counsellors and the mental health profession to promote the central message of valuing our children and building their emotional well being.
An excellent resource for discussing emotions
Award

The Author, Josh Langley, is the Winner ABIA Small Publisher Children's Book of the Year 2018 for It's Ok to Feel
Short Text

Included in the NSW Premier's Reading Challenge
Release

Mar-2016
ISBN

9781925275827
RRP (AUD)

$14.99
Pages

40
Format

Paperback
Category

Childrens Non Fiction
Josh Langley
Josh Langley is a writer, Outsider Artist and inspirational author who has written and illustrated 6 books. After failing high school twice, Josh went onto create a successful career as an award winning radio creative writer, spanning 20 years. He now gi
Big Sky Publishing
Big Sky Publishing is an Australian Publisher proudly focussing on supporting Australian authors, illustrators and content. Alongside our diverse adult list, we have an award winning children's category featuring "little books with big messages" across the picture book genre, and early reader and middle-grade genres full of adventure, mystery and humour. We are always looking for great content that helps children learn and grow.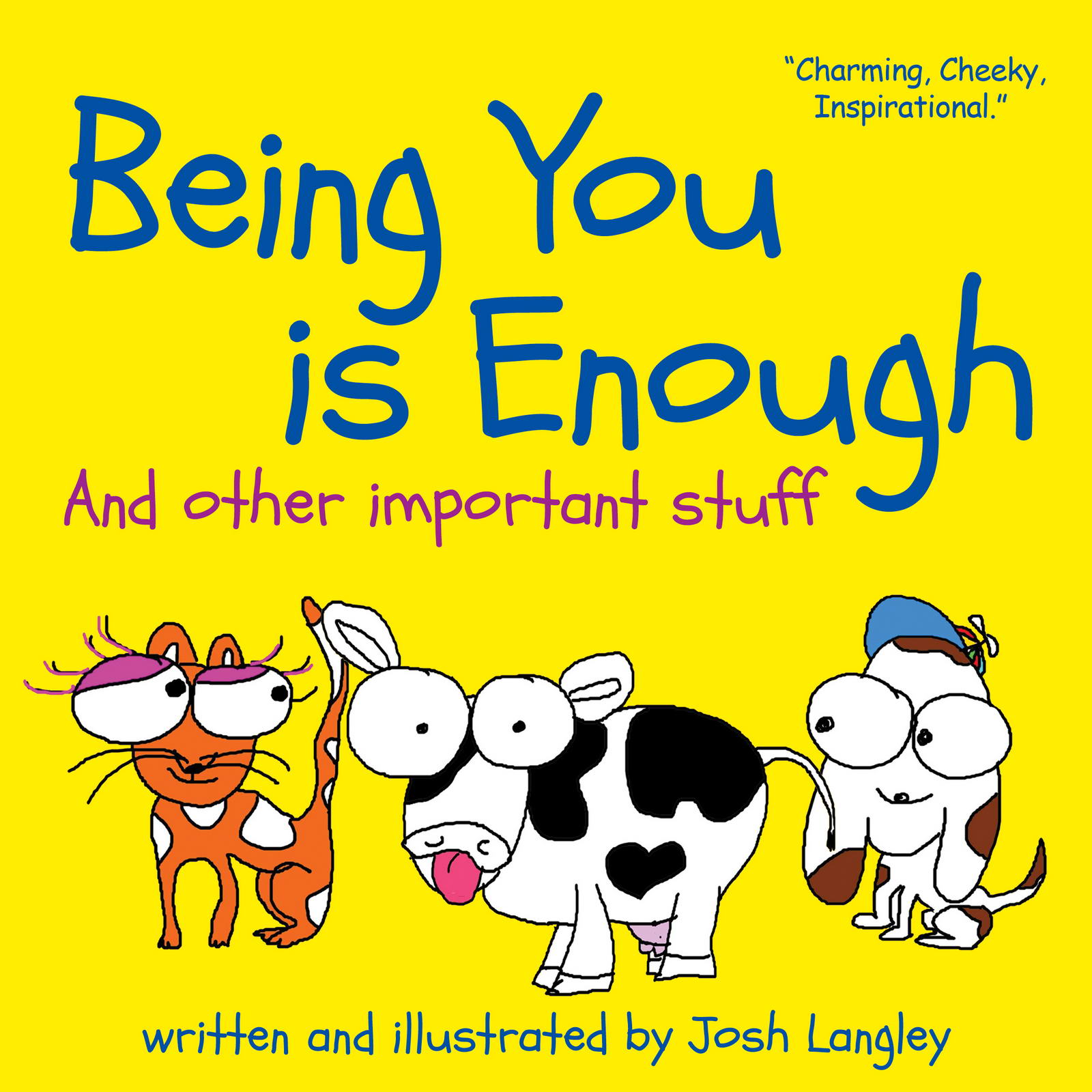 Rights
Contact
Email
Website