The relentlessly fascinating, sometimes hilarious and often jaw-dropping true story of two American women who became unwitting drug mules by driving a hashish-laden campervan from Stuttgart to Bombay, then later to Australia, where they were arrested and jailed.
Think of the two most unlikely drug dealers you can imagine and you'll probably come up with the Drug Grannies: Vera Hays and Florice Bessire, who were 59 and 61 respectively in 1977 when Vera's nephew, Vern Todd, persuaded them to drive a campervan from Germany to India, then on to Australia.
Little did the women know that Vern and his accomplices had packed two tonnes of hashish into the campervan in what was a creative but ultimately destined-to-fail drug trafficking attempt that would go down in Australian history.
Betrayed is the shocking, real-life inside story of 'Toddie' and 'Beezie' – as they were known – drawn from journalist Sandi Logan's experience reporting on the ground at the time, combined with intensive research, including access to the women's own diaries. It chronicles their wild ride across continents and oceans to our shores, where they were busted by Australian Federal Narcotics Bureau agents, arrested and jailed, including what came after.
Were the Grannies none the wiser to the highly lucrative – and highly illegal – cargo they transported here, as they claimed? Were they set up and betrayed by Vera's nephew? Or could they have been the unlikely masterminds behind the entire plot?
Now, 45 years after they set out on their ill-fated journey, it's time to tell their story.
Release

Jun-2022
ISBN

9780733648601
RRP (AUD)

$32.99
Pages

352
Format

Paperback & ebook
Category

Non Fiction/Reference: Biography & True Stories
Sandi Logan
After a career in journalism spanning a decade from 1974, Sandi Logan joined the Australian foreign service and undertook postings to PNG, Bonn and Washington, DC, before returning to Canberra as a spokesperson for various departments, agencies and ministers until consulting in communications strategy from 2014.
He not only reported on the Drug Grannies' plight after their sentencing in early 1978, but actively fought for their release. He interviewed them extensively, and has exclusive ownership of the women's diaries, writings/musings, correspondence, birthday and Christmas cards (during imprisonment), scrapbooks, extensive photographs and travel documents, including their deportation and 'freedom' orders.
Hachette Australia
Hachette Australia is one of Australia's leading publishing houses. We seek out the best stories. We nurture them. Then we share them.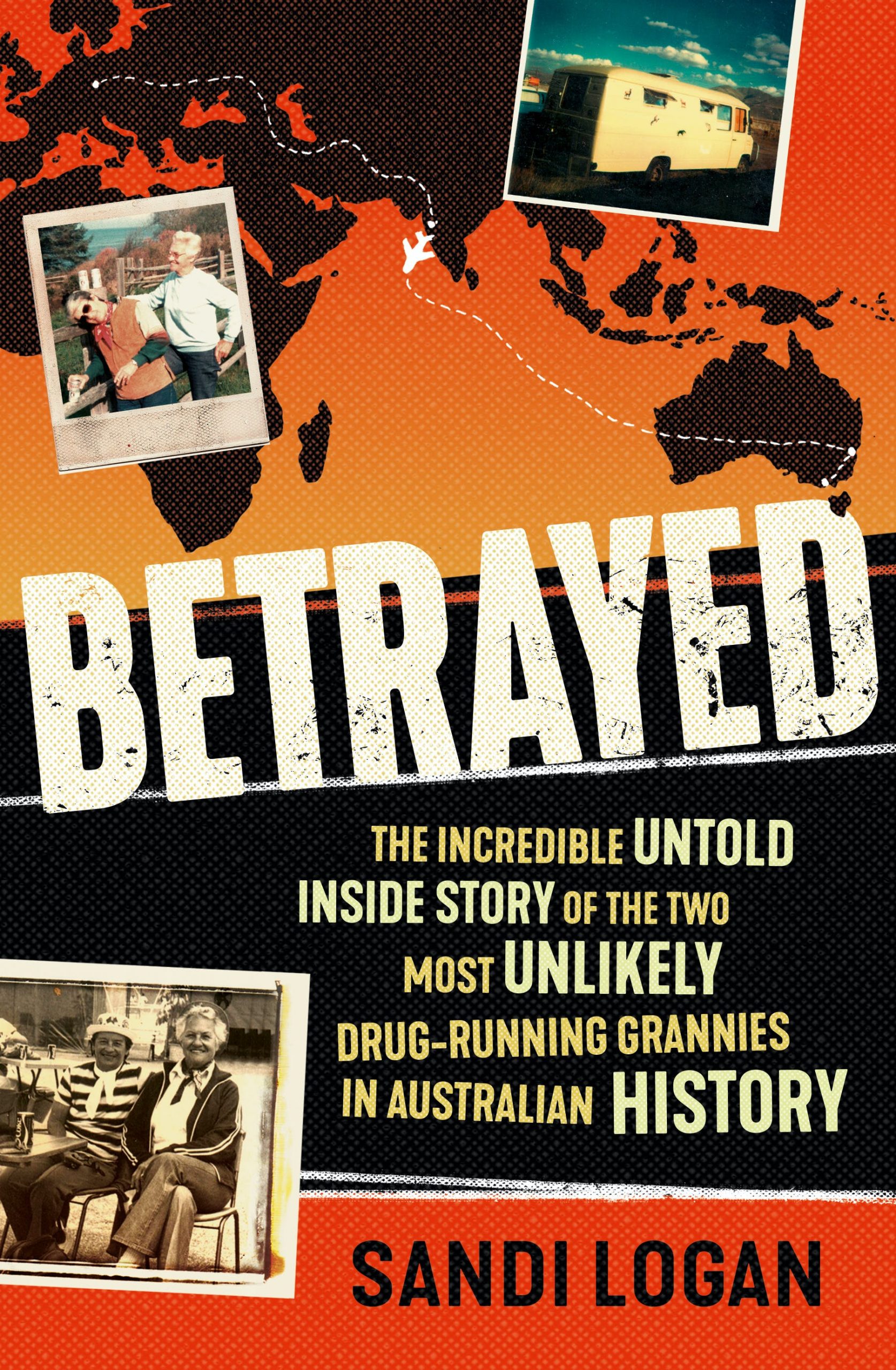 Rights
Previous Rights Sold
Material Available
Contact

Emma Dorph, Rights and Contracts Manager
Email
Website