Biological Control
Peter Mason
Biological Control: Global Impacts, Challenges and Future Directions of Pest Management provides a historical summary of organisms and main strategies used in biological control, as well as the key challenges confronting biological control in the 21st century.
Biological control has been implemented for millennia, initially practised by growers moving beneficial species from one local area to another. Today, biological control has evolved into a formal science that provides ecosystem services to protect the environment and the resources used by humanity. With contributions from dedicated scientists and practitioners from around the world, this comprehensive book highlights important successes, failures and challenges in biological control efforts. It advocates that biological control must be viewed as a global endeavour and provides suggestions to move practices forward in a changing world.
Biological Control is an invaluable resource for conservation specialists, pest management practitioners and those who research invasive species, as well as students studying pest management science.
Outlines key challenges confronting biological control in the 21st century and describes the main socioeconomic challenges that need to be addressed.
Release

Oct-2021
ISBN

9781486309344
RRP (AUD)

$220.00
Pages

644
Format

Hardback
Category

Pest Management
Peter Mason
Dr Peter G Mason is a Research Scientist with Agriculture and Agri-Food Canada (AAFC). The focus of his research is invasive alien species and importation biological control, with particular emphasis on host–range assessment and non-target impacts of parasitoids.
CSIRO Publishing
CSIRO Publishing has an internationally recognised, editorially independent program publishing science titles for academic, professional and trade audiences. We are owned by Australia's Commonwealth Scientific and Industrial Research Organisation.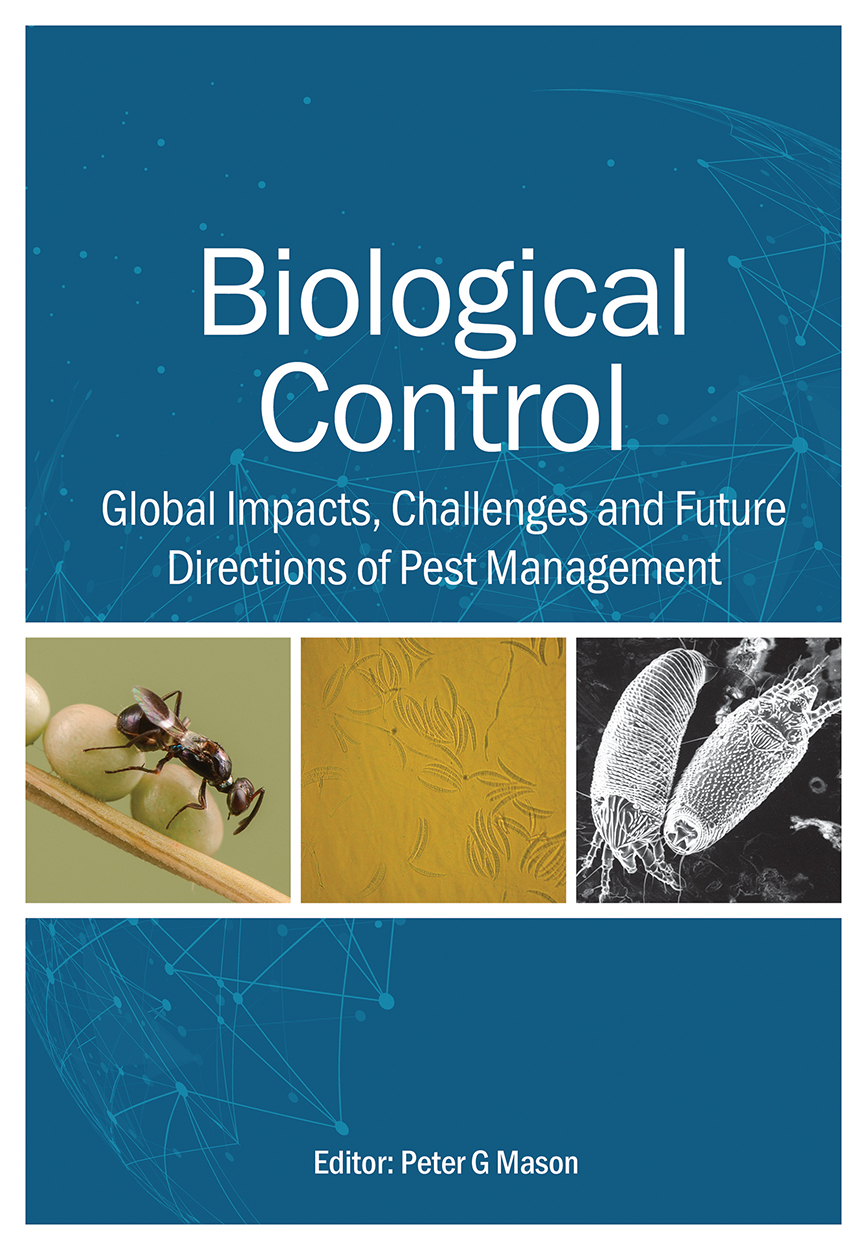 Rights

All languages ex. English
Contact

Claire Nance, Rights Manager
Email
Website