Biology and Management of The German Cockroach
Changlu Wang, Chow-Yang Lee, Michael K. Rust
The German cockroach is one of the most widespread and pervasive indoor urban pests worldwide. Biology and Management of the German Cockroach summarises advances in management technology, products, delivery systems, and basic and applied research made over the past 25 years, including why the German cockroach is a medically important pest, and how its microbiome can provide new insights on cockroach physiology and potential novel targets for control.
Better understanding on cockroach allergens and their relationship with allergy and asthma underscores the importance of the German cockroach as a medically important pest and the need for more effective cockroach management.
Release

May-2021
ISBN

9781486312061
RRP (AUD)

$220.00
Pages

272
Format

Hardback
Category

Entomology
Changlu Wang, Chow-Yang Lee, Michael K. Rust
Changlu Wang is an Extension Specialist in Urban Entomology at Rutgers University. Chow-Yang Lee is a Professor and Endowed Presidential Chair at the University of California, Riverside. Michael K. Rust is a Distinguished Professor of the Graduate Division at University of California, Riverside.
CSIRO Publishing
CSIRO Publishing has an internationally recognised, editorially independent program publishing science titles for academic, professional and trade audiences. We are owned by Australia's Commonwealth Scientific and Industrial Research Organisation.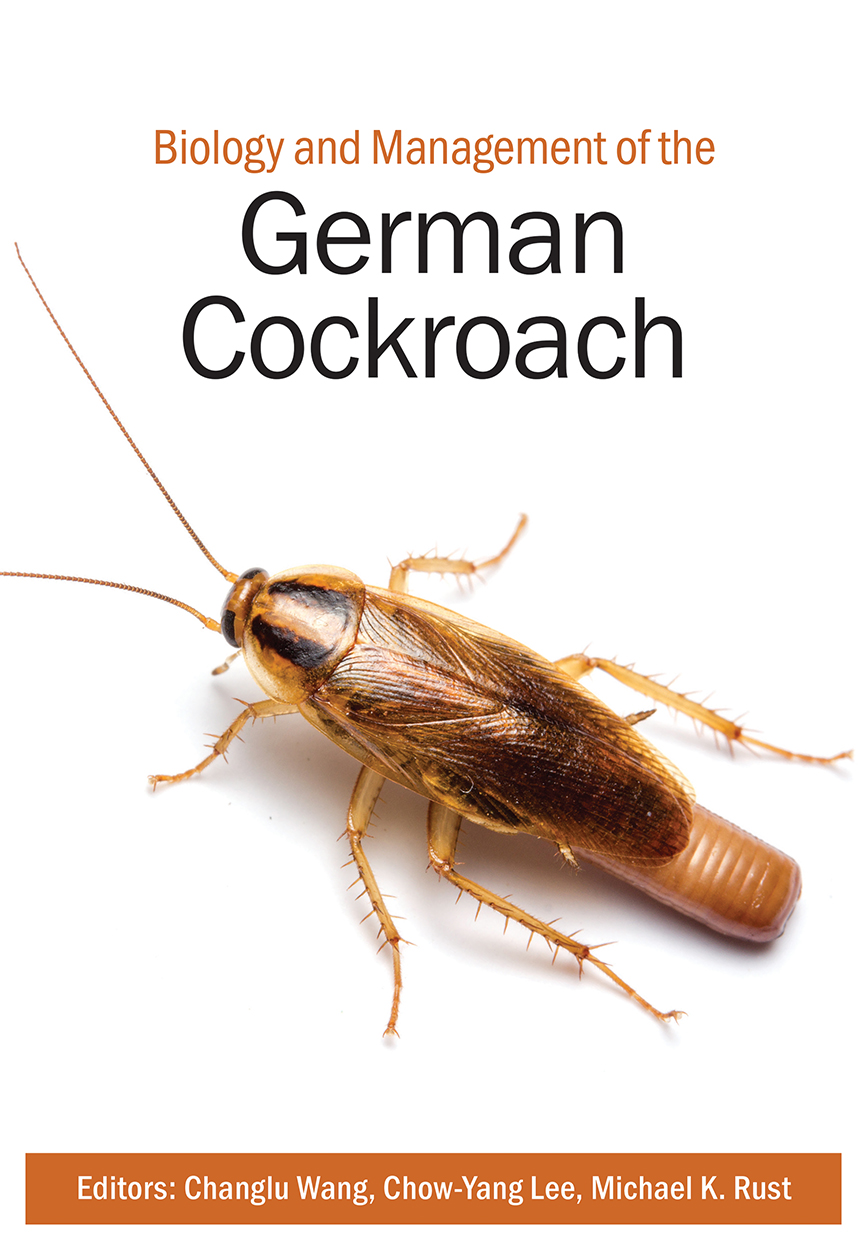 Rights

All languages ex. English
Contact

Claire Nance, Rights Manager
Email
Website