Body of Lies
Sarah Bailey
DS Gemma Woodstock returns to Smithson in a mysterious new thriller from the bestselling author of The Housemate.
A car crash victim clings to life and is rushed to hospital but can't be saved. Hours later, the body is stolen from the morgue. No one knows who the dead woman was or why her body was taken.
Detective Sergeant Gemma Woodstock is back in her hometown of Smithson on maternity leave when the bizarre incident occurs. She is intrigued by the case but reluctant to get involved, despite the urging of her journalist friend Candy Fyfe. But in the days after the body goes missing, the town is rocked by another shocking crime and Gemma can't resist joining the investigation.
Candy and Gemma follow the clues the dead woman left behind. As they attempt to discover the identity of the missing woman, Gemma uncovers devastating secrets about the people she thought she knew best. The closer Gemma gets to the truth, the more danger she's in. She desperately needs to confide in someone – but is there anyone she can trust?
A gripping, white-knuckle thriller from the bestselling author of The Dark Lake and The Housemate.
'Sarah Bailey knows her stuff.' – Kate Mildenhall
'The plot is brilliant, the pace is relentless…A book of great emotional power and depth.' – Chris Hammer
'Australian crime at its best.' – JP Pomare
'Sarah Bailey's writing is both keenly insightful and wholly engrossing, weaving intriguing and multi-layered plots combined with complicated and compelling characters.' – The Booktopian
'Bailey always writes a killer thriller.' – Readings
'I must say, a trilogy seems just a bit too short when it comes to Detective Gemma Woodstock. A series seems more fitting. Maybe when we get to book fifteen you can think of winding it up Sarah, but until then, we're not quite ready to let go…you can get back to me with a date for book four.' – Theresa Smith Writes on Where the Dead Go
Release

Feb-2024
ISBN

9781761069178
RRP (AUD)

$32.99
Pages

432
Format

Paperback
Category

Popular Fiction
Sarah Bailey
Sarah Bailey was born in Melbourne and has lived there all her life. After high school Sarah completed a degree in journalism and marketing before embarking in a career in advertising, working her way up to partner level at international advertising agency DDB in 2016. Since then Sarah has worked at Ogilvy and Mr Smith and is currently the Managing Director at VMLY&R.
While she always enjoyed reading and writing, it wasn't until her early thirties that the desire to attempt writing a novel really kicked into gear. Once the dream took hold, she was unable to shake it, so she decided to set a goal: she pledged to complete a novel by her 35th birthday.
After a few false starts, Sarah drafted the manuscript that would become The Dark Lake. It was published one day after her 35th birthday (so she almost met her goal). Into the Night was published in 2018 and the third book in the series, Where the Dead Go was published in 2019. Sarah's fourth novel The Housemate gave Sarah the chance to create a new world story and introduced readers to journalist Oli Groves.
Sarah has three sons aged 14, 11 and 6 months and enjoys juggling her family life, her full time advertising career and her writing.
Allen & Unwin
Allen & Unwin is Australia's leading independent publisher and is the 2023 Publisher of the Year, a title we've now held fifteen times. Our lists are unrivalled in scope and quality, our focus on original ideas and voices, and our acclaimed authors and titles amongst Australia's best.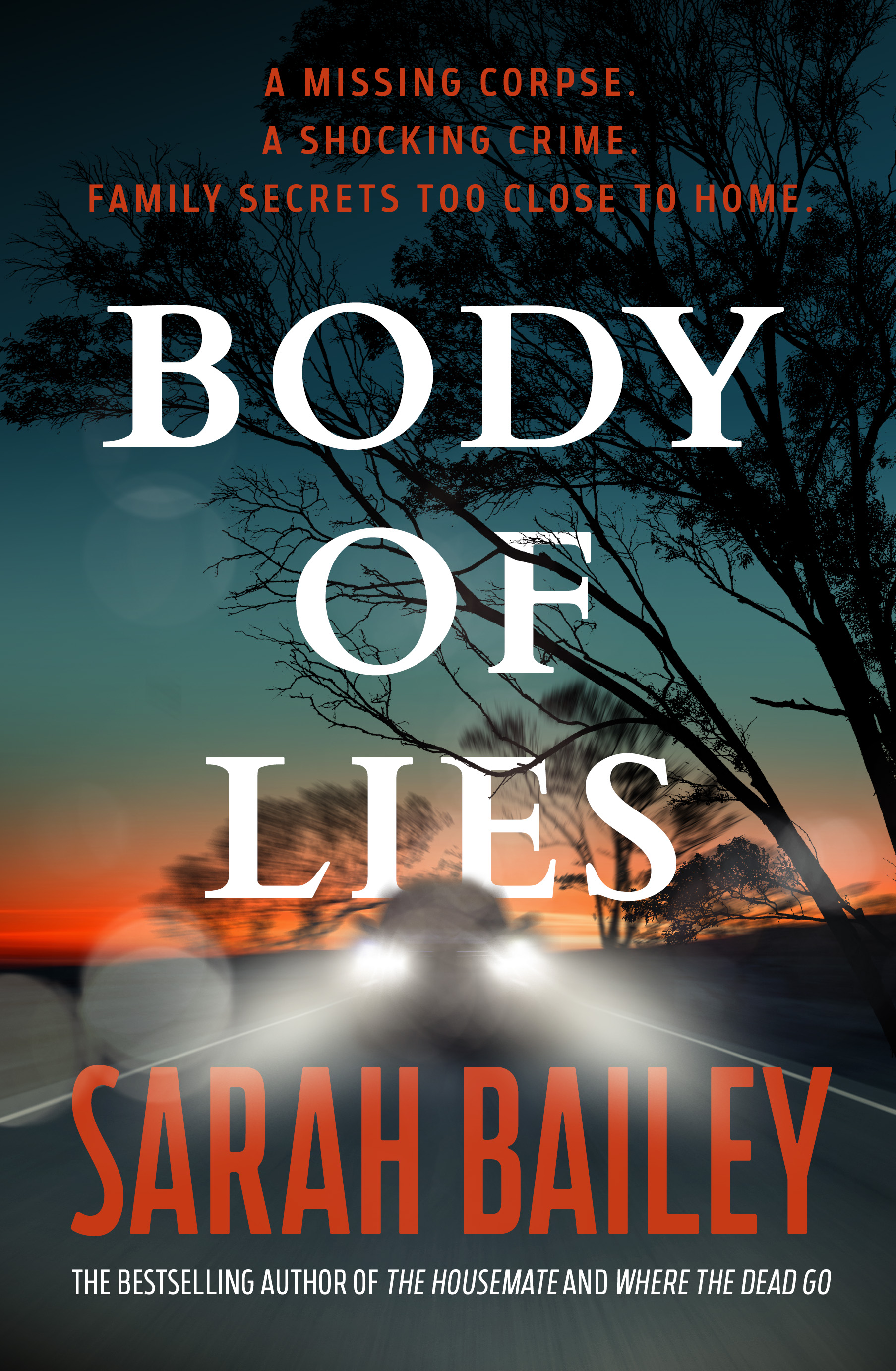 Rights
Rights sold
Contact
Email
Website