BOOK 1 – THE TRAPPERS PROMISE
Bronwyn Trotter
"Bronwyn Trotter's "The Trappers Promise" award-winning finalist book, is a hard-hitting novel set in the wilds of the Rockies: where only the toughest of women can survive.
Born in the lap of the Rocky Mountains where wolves are hunted for their valuable skins, Sarah Cole is forced to contend with trapping wolves and nineteen trappers. Four of these have promised her father that they would look out for her in the event he is killed. When her father dies during a card game, she loses her winter home, Mountain View Lodge, and is thrust into the care of the trappers."
I loved this book. Once I started reading it I found it hard to put down. You are with the characters in the book the whole way. Can't wait for the next one.
Absolutely love this book. You're able to pic/play the story in your mind while you're reading along, you can also replay it in your mind easily if wanted. Didn't come across any boring/dull moments while reading, just and all round enjoyable book/story to read.
THE TRAPPERS PROMISE won 2 award: NYC big book awards
ISBN

9780648459293
RRP (AUD)

$26.95
Pages

378
Format

Paperback & ebook
Category

Fiction
Bronwyn Trotter
THE TRAPPERS PROMISE' is my first attempt at narrating a story. Much of it stems from my own personal memories and love of a good western classic. When I sat down to write, the story just came to me, so literally speaking, I just put pen to paper.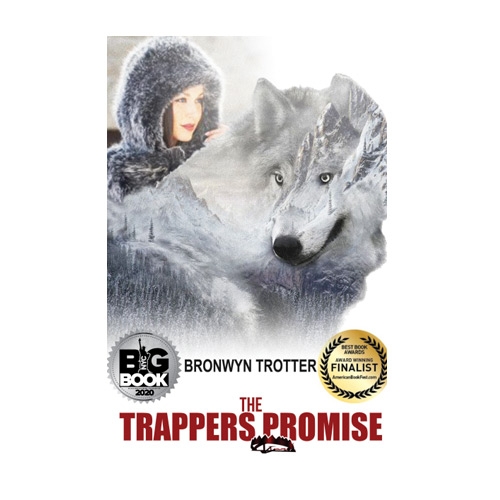 Rights
Contact
Email
Website