Broken Bonds: Surrogate Mothers Speak Out
Jennifer Lahl
Who are the faceless, nameless women who nurture and give birth to babies bought through surrogacy? These women who are left with empty arms and leaking breasts after delivery? Surrogacy-dealing companies call them 'special angels' who 'make miracles possible', giving 'an extraordinary gift'. IVF clinics call them 'gestational surrogates'. The intended parents have promised them healthcare, full reimbursement, and ongoing contact with the baby. What could possibly go wrong? Everything. Because surrogacy violates the human rights of the women whose bodies are used, and the children who are born. Because it is a fundamentally flawed and misogynist concept to imagine that women are interchangeable. And it is wishful thinking that watertight legal contracts and counselling can fix this.
This book is a short anthology that squarely places surrogacy as a bleak culture of buying and selling females and babies by the wealthy. Children are not consumable goods nor are women.
I nearly cried twice while reading this book.
Release

Mar-2019
ISBN

9781925581553
RRP (AUD)

$29.95
Pages

140
Format

Paperback & ebook
Category

surrogacy,politics
Jennifer Lahl
Jennifer Lahl is the founder and president of the Center for Bioethics and Culture Network. Melinda Tankard Reist is an author, blogger and co-founder of the organisation Collective Shout, which advocates for women and girls. Renate Klein is a publisher, women's health researcher and biologist.
Spinifex Press
Spinifex Press turns 30 in 2021. We publish controversial and innovative feminist books with an optimistic edge.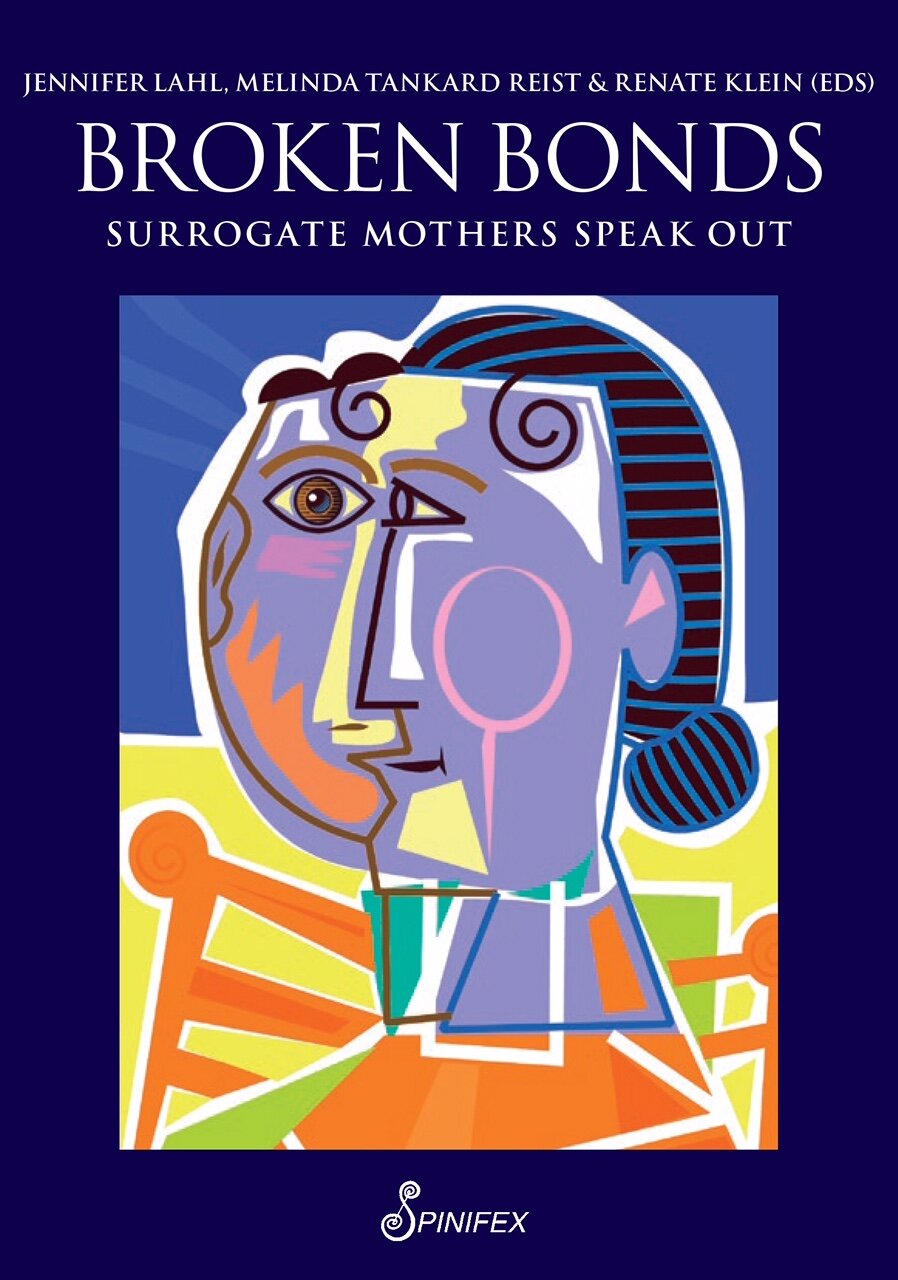 Rights
Contact
Email
Website