Buried Not Dead
Fiona McGregor
Buried Not Dead is a collection of essays on art, literature and performance, sexuality, activism and the life of the city. It features writers, artists, dancers, tattooists and DJs, some of them famous, like Marina Abramović and Mike Parr, others, like Latai Taumoepeau, Lanny K and Kathleen Mary Fallon, unjustly overlooked. The portraits of these figures and the scenes they inhabit present an intimate and expansive archive of a world rarely recorded in our histories.
Fiona McGregor is an award-winning novelist and performance artist with a deep involvement in the worlds she represents. She came of age as an artist during an outpouring of performative queer creativity, in a community that celebrated subversion, dissent and uninhibited partygoing, and in her writing she observes the shift from that moment to new forms of cultural repression. McGregor is a participant in her essays as well as a witness – she sees through an artist's eyes and records what she perceives with a novelist's insight.
Compromise-averse, dangerous, this book is also a precious archive of radical art-making witnessed firsthand.
Release

Feb-2021
ISBN

9781925818604
RRP (AUD)

$26.95
Pages

304
Format

Paperback & ebook
Category

Essays
Fiona McGregor
Fiona McGregor's latest book is the photoessay A Novel Idea, a tongue-in-cheek rumination on the process of writing a novel. Her novel Indelible Ink won the Age Book of the Year. Her other books include the travel memoir Strange Museums, and the short story collection Suck My Toes/Dirt, which won the Steele Rudd Award.
Giramondo Publishing
The Giramondo Publishing Company is an independent, Australian, university-based literary publisher of award-winning poetry, fiction and non-fiction, renowned for the quality of its writing, editing and book design.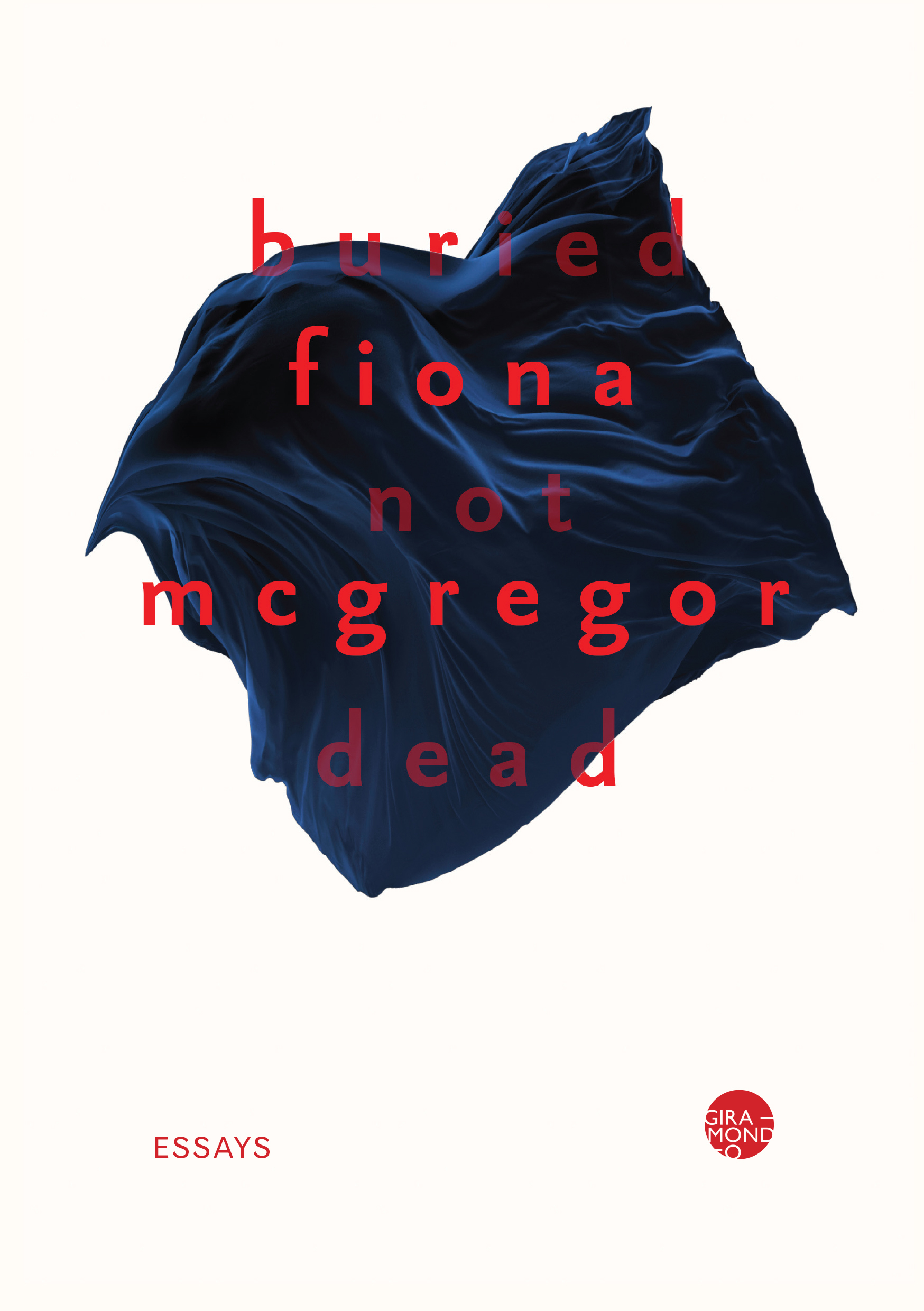 Rights
Contact
Email
Website