Champagne Charlie and the Amazing Gladys
B.G Hilton
Hungover aristocrat Edward "Charlie" Decharles awakens in the back of a steam-cab, only to discover that the driver has been murdered. Unused to feeling responsible for anything, he feels compelled to find the killer. As he investigates, he meets "The Amazing" Gladys Dunchurch, a stage magician's assistant whose employer has disappeared – and not in a good way. They form an alliance – Charlie will help Gladys with his considerable resources and Gladys will help Charlie with her even more considerable brains.
Soon they discover that their respective mysteries are not only connected to each other, but related to other seemingly unrelated strangeness transpiring in London – the murder of an astronomer, an attack on a patent medicine factory, a mysterious cult in an idyllic town, and reports of deadly creatures in the London sewers.
Charlie and Gladys find themselves pitted against dead-eyed assassins, murderous pirates, wingless flying machines, and perhaps even creatures from beyond this Earth. And lurking behind it all lies a sinister cabal that knows the secret origin of the steam-powered society that powers their world. Can our heroes save the day, or will the fallout from that secret destroy two worlds?
Champagne Charlie and the Amazing Gladys is a fun, witty Steampunk adventure yarn, featuring a cast of eccentric characters.
This is a riotous, ridiculous romp, a madcap melange of mystery and mayhem, a perfect antidote for the stresses of these times of pandemic and global depression - the era much of this sprang from.
Release

Mar-2020
ISBN

9781922311016
RRP (AUD)

$24.95
Pages

330
Format

Paperback & ebook
Category

Steampunk
BG Hilton spent most of his life doing jobs so tedious that his only escape was entertaining himself with crazy fantasy stories, and now he writes them down in the hope of entertaining others. He works in the education sector these days, which would probably surprise most of his teachers.
Odyssey Books
Odyssey Books is committed to publishing engaging and beautifully written books. Books that stretch the imagination, challenge pre-existing attitudes and beliefs, or take readers to far-flung climes.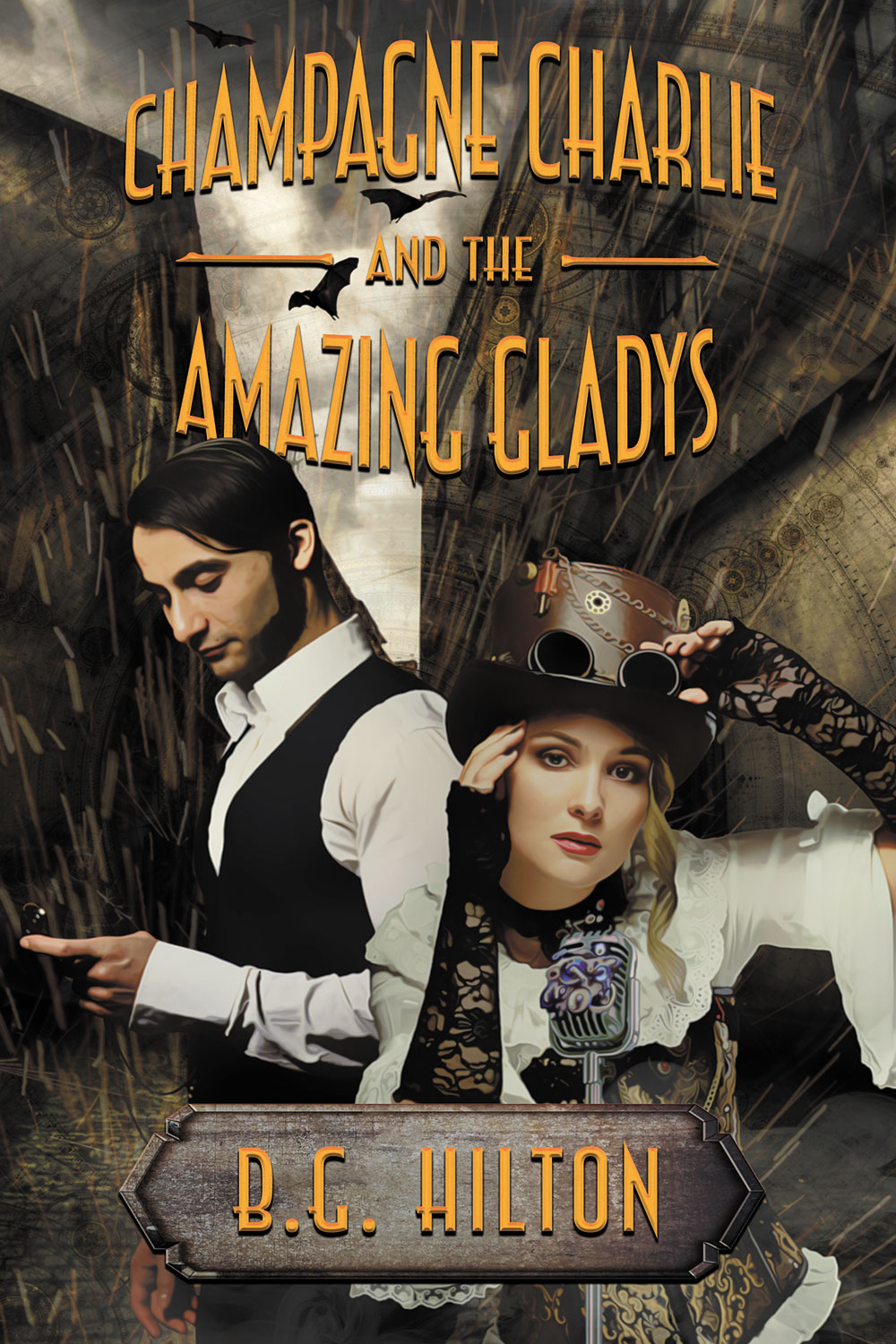 Rights
Contact
Email
Website