Charlie's Swim
Edith Wright, Charmaine Ledden-Lewis
During WWII more than 1000 refugees from the Dutch East Indies, many in flying boats, passed through Broome. On 3 March 1942 Broome was attacked by Japanese fighter planes, killing at least 88 civilians and Allied military personnel.
Charlie's Swim is based on the true story of the author's Uncle Charlie (Charles D'Antoine) who was working inside a flying boat when the attack began. In the midst of flying bullets, blazing fires and sharks, Charlie saw a woman and child desperately trying to keep afloat and without hesitation went to their rescue.
In 1944, Charlie was awarded a Certificate of Merit and he was awarded four medals for bravery from the Dutch government. It took a further 80 years for the Australian government and military to formally recognise this bravery.
The text reveals Charlie's story in simple prose but it is the daring illustrations that provide a close-up view of the action.
...wonderful true tale of one boy's bravery in the face of overwhelming odds.
Release

Mar-2022
ISBN

9781922613103
RRP (AUD)

$24.99
Pages

32
Format

Hardback
Category

Picture Book
Edith Wright
Edith Wright (née D'Antoine) is very proud of her Bardi descent. In 2018 Edith retired from a diverse career in education.
Magabala Books
Magabala Books is Australia's leading Indigenous publishing house. Aboriginal owned and led, we celebrate and nurture the talent and diversity of Aboriginal and Torres Strait Islander voices.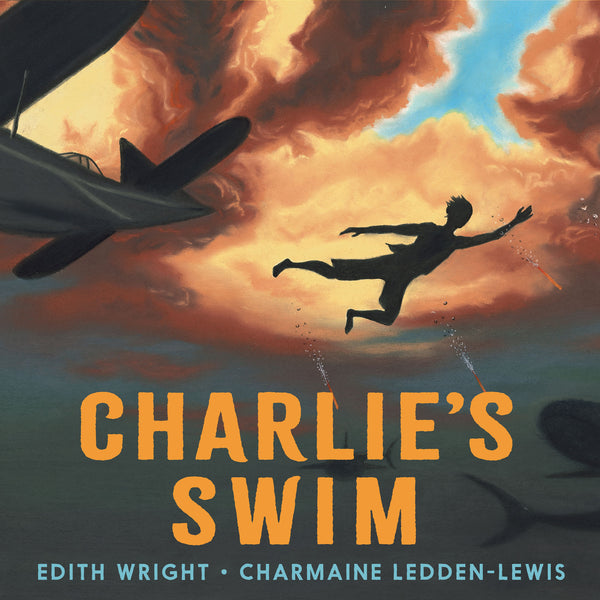 Rights
Contact
Email
Website