Collisions: Fictions Of The Future
Edited by Leah Jing McIntosh et al
EXPERIMENTAL, GENRE-BENDING, LUCID STORIES OF THE FUTURE – an anthology of the longlisted pieces from the inaugural LIMINAL Fiction Prize for Australian writers of colour.
What does the future hold? A tense dinner party is held amid an impending climate catastrophe. A father leases his backyard out to a cemetery. Activists plan an attack on ASIO drones in a shock-jock run government. A voyeur finds herself caught in time. Featuring both emerging and established writers of colour, this collection showcases some of the best work that Australian literature has to offer.
These stories are sites for collisions: against eurocentric ideals, against narrow concepts of excellence, against stagnant ideas of the world to come. But collisions also manifest in the way our lives come into contact with others, how our pasts shift against the present, and how our imaginations sit against our realities.
Collisions is necessary reading for the future of fiction, and the future of our shared world.
This anthology is a refreshing disruption of Australia's literary mainstream...a stunning addition to any reader's bookshelf.
Almost every writer in this anthology deserves their own book. And almost every reader in this country needs to acquaint themselves with their words.
... a brilliant collection of short stories, giving flesh to various futures.
Contributors:

Contributors include Bryant Apolonio, Claire G Coleman, and Elizabeth Flux.
Prize Judges

Brian Castro, Evelyn Araluen and Julie Koh.
Release

Nov-2020
ISBN

9780648795186
RRP (AUD)

$29.99
Pages

168
Format

Paperback & ebook
Category

Literary short stories
Leah Jing McIntosh
Leah Jing McIntosh is the founding editor of LIMINAL magazine, profiling and elevating the work of Asian-Australian creatives.
Pantera Press
Pantera Press is a young and enthusiastic publisher of titles that spark imagination, conversation and change. We nurture writers who are great storytellers, publish non-fiction books that matter, and have a high quality illustrated imprint, Lost the Plot.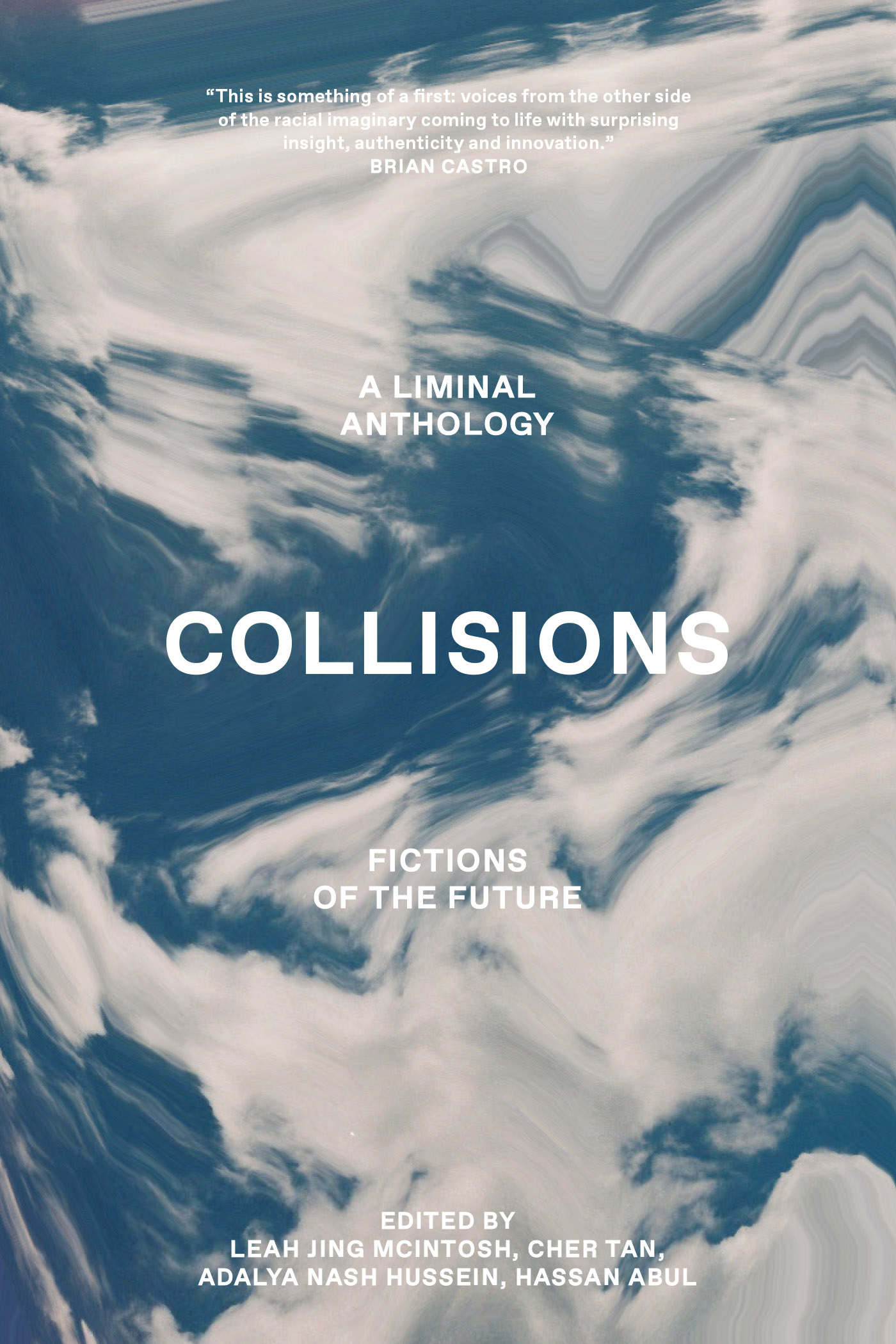 Rights
Contact
Email
Website