Connect with Nature
Dr Les Higgins
If you want a deeper connection with nature, this book is for you. It will help you form a relationship with nature that can improve happiness, well-being and health. At the same time, it will foster in you a desire to take care of the natural environment.
You will learn how easy and rewarding it is to connect with nature:
-regardless of your age, fitness, and abilities
-around your home and further away
-in a way that is comfortable for you
-with your family and friends
-in times of emotional distress
This informed, personal, and practical book welcomes us into the great outdoors with open arms. Dr Higgins invites readers to connect with nature, not for didactic, political, or romantic reasons, but for the very simple reason that we are, fundamentally, environmental animals.
Reading this book helped me shift from Yeah-yeah-nature-is-great-I-must-get-out-there-more to actually prioritising nature connection in my week. And doing that with joy and a sense of anticipation rather than obligation.
Connecting to nature is good for you. This book may inspire you to connect more with nature which may also inspire you to do more to take care of nature.
Release

Nov-2021
ISBN

9781922618764
RRP (AUD)

$26.95
Pages

256
Format

Paperback & Hardback & ebook
Category

Non fiction
Dr Les Higgins
Dr Les Higgins, has a background in health psychology and education. He has spent most of his life extensively involved in nature activities. Keen to introduce others to nature, he is co-author of A Day in the Bush: Bushwalking in and around Sydney.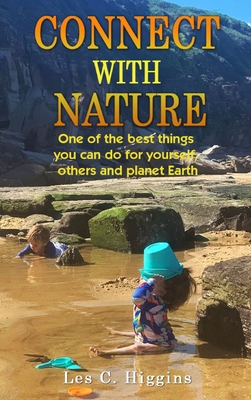 Rights
Contact
Email
Website