Curious about Culture
Gaiti Rabbani
Curious about Culture is a practical reference for the enterprising and curious professional. Gaiti Rabbani invites readers on a journey of introspection to discover the multitude of cultural influences that shape their view of the world.
Improving cross-cultural engagement starts with understanding yourself. You will uncover your own cultural drivers that will help you cultivate meaningful cross-cultural conversations.
Whether you are on a journey of self-reflection or wish to influence others, this book will help you to understand your own cultural narrative and better connect with people of other cultural backgrounds.
Release

Apr-2021
ISBN

9780648980308
RRP (AUD)

$29.95
Pages

192
Format

Paperback
Category

Leadership
Gaiti Rabbani
Of British-Asian heritage, Gaiti has lived and worked in three continents and travelled extensively. She raised her third culture daughter as a single parent in Dubai while climbing to the ranks in the Dubai Government. She's a Certified Cultural Intelligence Professional with the CI Center.
Major Street Publishing
Major Street Publishing is an independent book publisher based in Melbourne, Australia. Founded in 2009, we specialise in high-quality business, leadership, motivational and personal finance books. Written in plain-English, by expert authors, Major Street books are easy-to-read and understand.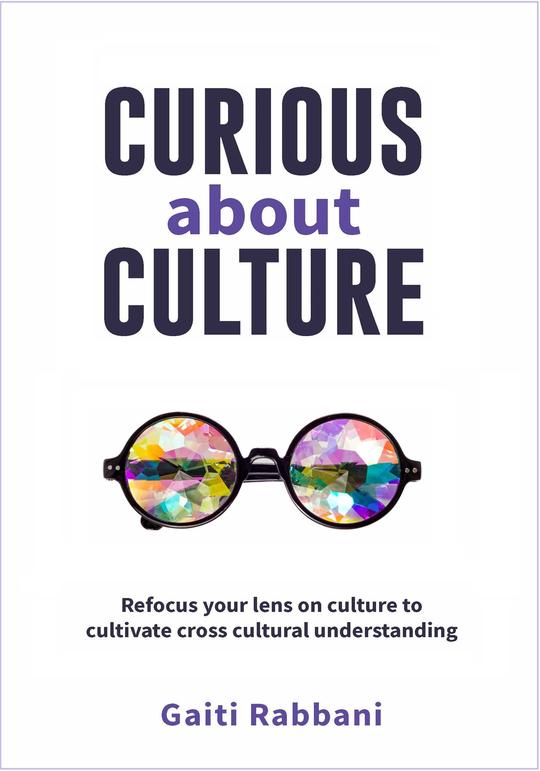 Rights
Contact
Email
Website