Dane Thorburn and the Brindabeare Knights – Book 1
Matt Galanos
In Dane Thorburn and the Brindabeare Knights, Matt Galanos takes you on an enthralling, fast-paced fantasy adventure, into a mystical world of knights and magic.
Sixteen-year-old Dane Thorburnís dream was to become a knight in the Brindabeare army. Little did he know as he entered knight training that the fate of the King and all Valentaland would soon rest in his hands.
In the dark recesses of the land, evil Firelord Raegan and his Black Knights are plotting the downfall of the King, with the help of rebel city Candahorn.
Dane and his friends, Will and Princess Vanessa, watch as the enduring peace across the land unravels, as Raegan marshals his forces and sets his plan of conquest in motion.
Can Dane, Will, Vanessa and Master-wizard Lord Frederick do anything to stop the impending doom?
Exciting, captivating, and a great read for those young or young at heart.
This is a very entertaining book with some great twists and turns. Can't wait for the next book!
Exciting story that keeps you gripped until the very end, the start of what should be a great new series!
One judge rated it in 1st Place and two others in their Top 10
ISBN

9781925908145
RRP (AUD)

$24.95
Pages

192
Format

Paperback & Hardback & ebook
Category

Fiction
Matt Galanos
Matt's motivation behind the stories of Dane's adventures was to create something that could be enjoyed by people of all ages. By enthralling and captivating readers in his stories, he wanted to inspire and reignite the joy that comes from reading a good book.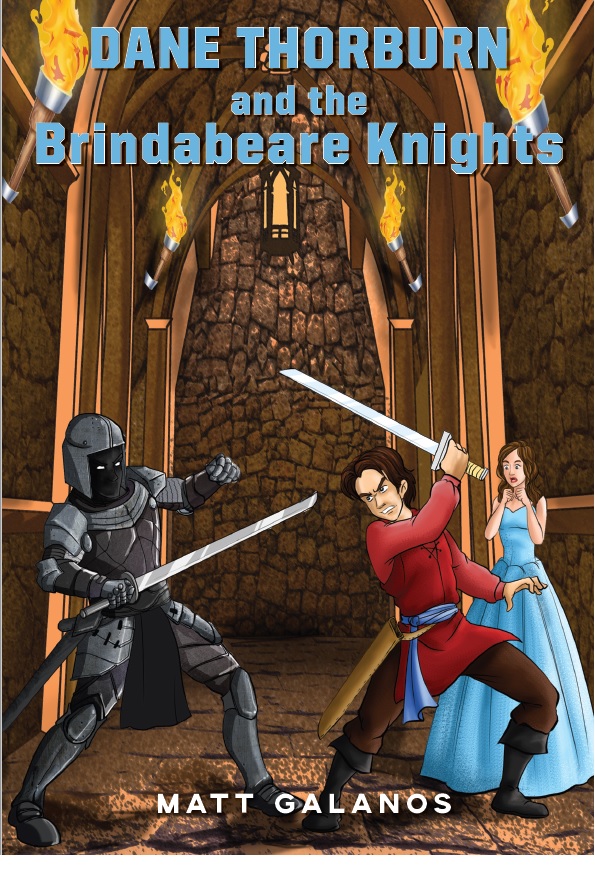 Rights
Contact
Email
Website