Dane Thorburn and The City of Lost Souls
Matt Galanos
Dane Thorburn returns in another fast-paced fantasy adventure.
Rewarded for thwarting evil Firelord Raegan's plan to kill the King and seize power for himself, Dane has joined the elite ranks of Brindabeare's Royal Knights.
But Raegan's desire to rule all Valentaland is far from over.
Princess Vanessa is missing – snatched by Raegan's Black Knights and on her way to the City of Lost Souls, an ancient prison somewhere in the Gargaun Ranges. Dormant and unused for centuries, the City of Lost Souls is a place from which escape is impossible and death inevitable.
As the frantic search for Vanessa begins, Dane finds himself on trial for aiding her kidnapping.
Can Dane prove his innocence and do anything to save Vanessa before she is lost forever?
The schemes are dastardly and the characters entertaining in this magical romp through a fascinating fantasy world. If you're looking for fun more light-hearted fantasy adventure, come slash your way to saving a princess with The City of Lost Souls!
A great story from beginning to end, always exciting and I never knew what was going to happen next!
Book 2 of 7 books What an excellent follow up to the 1st book.
Release

Jun-2021
ISBN

9781922618078
RRP (AUD)

$27.95
Pages

330
Format

Paperback & Hardback & ebook
Category

Fiction
Matt Galanos
Matt's motivation behind the stories of Dane's adventures was to create something that could be enjoyed by people of all ages. By enthralling and captivating readers in his stories, he wanted to inspire and reignite the joy that comes from reading a good book.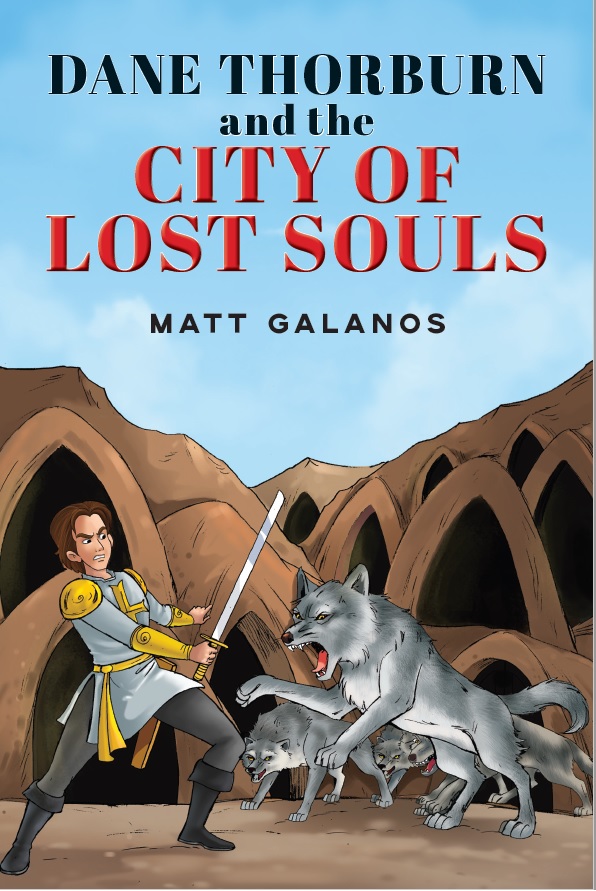 Rights
Contact
Email
Website