Dark Winter: An insider's guide to pandemics and biosecurity
Raina MacIntyre
A SWEEPING JOURNEY THROUGH THE PAST, PRESENT AND FUTURE OF PANDEMICS AND BIOSECURITY.
In Dark Winter, world-leading epidemiologist and biosecurity expert Raina MacIntyre provides insights into historical biological attacks, lab accidents and epidemics, and the COVID-19 pandemic. She reveals a recurrent theme of denial, silence and cover-up around unnatural epidemics and the powerful vested interests at play. Using the lens of history, MacIntyre also provides a glimpse into new frontiers of biosecurity. Dark Winter outlines quantum advances in genetic engineering and synthetic biology, and a future where human genome editing and resurrection of extinct viruses might be the norm. MacIntyre argues that the solution to the existential threat we face from biotechnology will not come from scientists, but from the community having a voice in the future of the planet and humanity.
Release

Nov-2022
ISBN

9781742237671
RRP (AUD)

$32.99
Pages

272
Format

Paperback
Category

BIOSECURITY, HEALTH
Raina MacIntyre
MACINTYRE heads the Biosecurity Program at the Kirby Institute, which conducts research in epidemiology, vaccinology, bioterrorism prevention, mathematical modelling, genetic epidemiology, public health and clinical trials in infectious diseases.
NewSouth Publishing
NewSouth Publishing is the publishing division of UNSW Press Ltd, a leading Australian university press.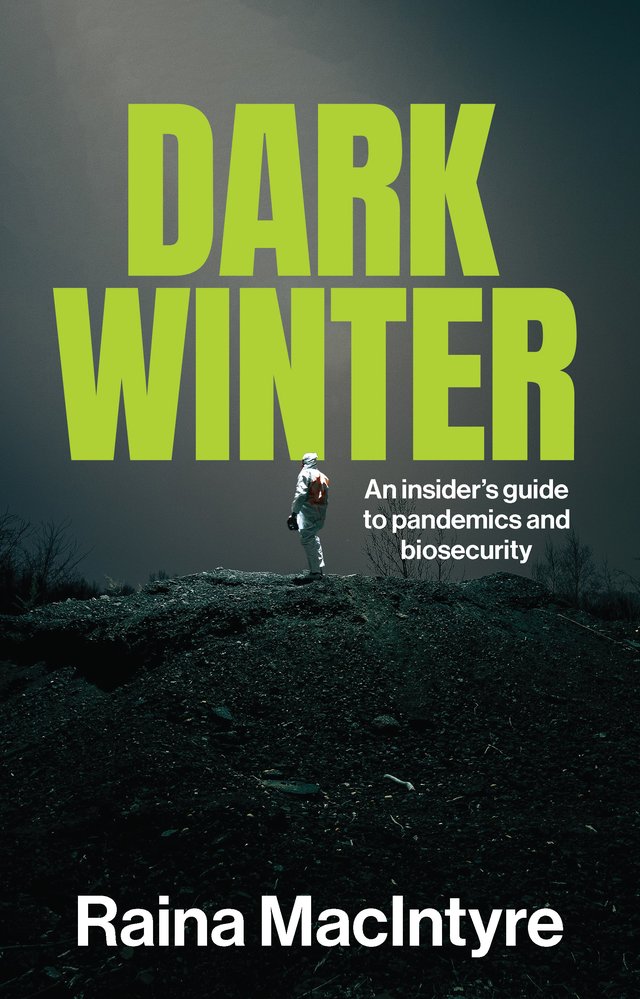 Rights
Contact
Email
Website