Disconnect (Oct 2022)
Jordan Guiao
Why some turn into conspiracy theorists, anti-vaxxers and narcissists online – and how to get them back
Many of us know an anti-vaxxer who clutters our Facebook, or a selfie-obsessed Instagram narcissist; an online conspiracy theorist or a child whose face is buried in a smartphone. Some of us even live with one.
How do we get these people back from the digital abyss? Will we save them through a big disconnect?
In the first book of its kind, researcher Jordan Guiao – who studies responsible internet use – reveals how to recognise the signs of internet obsession, addiction and radicalisation. He speaks to 'freedom' fighters, online gamers, QAnon supporters and men's rights activists, tracing their path into the darkest corners of the web and how they found their way back. Drawing on psychology, neuroscience and the latest research on addiction, he prompts us to ask: how can we use the tools that connect us to stop isolating us?
Release

Oct-2022
ISBN

9781922633354
RRP (AUD)

$29.95
Pages

304
Format

Paperback & ebook
Category

Society, Media
Jordan Guiao
Jordan Guiao is a research fellow at The Australia Institute's Centre for Responsible Technology, and formerly a digital strategist and Head of Social Media for the Australian Broadcasting Corporation and the Special Broadcasting Service.
Monash University Publishing
Monash University Publishing publishes books of the highest standard across the humanities and social sciences, with special interest in books that specialise in Asian studies, politics, education, communications, Australian history, Indigenous issues, culture and society.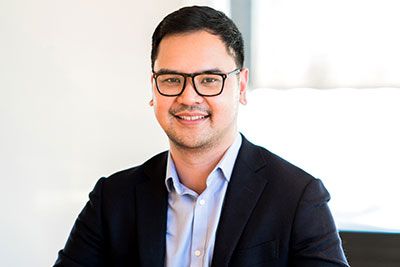 Rights
Contact

Julia Carlomagno, Publisher
Email
Website