Disruption Leadership Matters
Gary Ryan
Disruption Leadership Matters is a confronting, insightful and practical book. It will cause you to reflect and re-assess how you lead.Are you trapped in the 20th Century, or are
you a 21st Century Leader? Gary Ryan uses practical examples from various organisations that will get you thinking about the future. More importantly, Gary teaches concepts and provides you with the tools to equip you to lead as the world emerges from the pandemic.
When reading this leadership book, you will learn:
Techniques and tactics that show you precisely what you need to do to create a high-performance culture;
How to use your company vision to drive performance;
The critical skill that differentiates good leaders from great leaders;
How to use these techniques to benefit the team you lead even if your organisation's culture is poor;
Strategies high-performing organisations use to leverage the full benefits of diversity and inclusion;
Provide this book as a gift to all your leaders to ensure your organisation establishes the high-performance culture it needs to survive and thrive in the coming years.
This book is a welcome addition to my leadership library. Ryan offers many valuable insights that have caused me to reevaluate my leadership mindset and identified opportunities to grow. The book is packed with interesting, relevant stories that kept me engaged.
It has distilled a mass of great information and research into an easily read book with great real-life examples. It's suitable as a book for somebody starting out on the leadership path. Highly recommended.
Ranked #1 in Kindle's Business Management Science category as of the 30 January 2022.
Release

Nov-2021
ISBN

9781922618535
RRP (AUD)

$29.45
Pages

158
Format

Paperback & Hardback & ebook
Category

Non fiction
Gary Ryan
Gary Ryan highlights the critical differences between leaders who believe that people in their organisation are human beings versus leaders who believe that they lead human resources.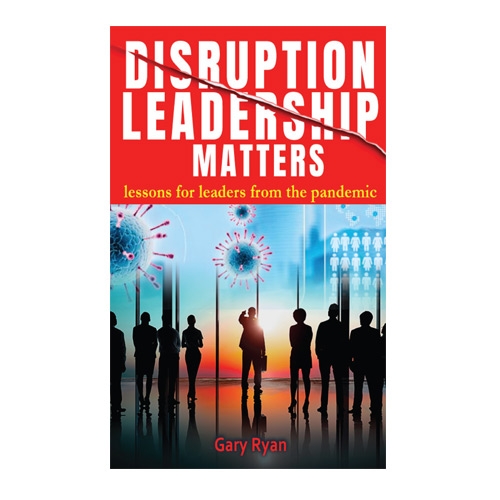 Rights
Contact
Email
Website