Dr Karl's Surfing Safari through Science
Dr. Karl Kruszelnicki
Dr Karl is surfing the Universe for all that's gnarly, awesome, weird and wonderful.
Why is sharpening a pencil in space a risky business?
What makes a sunset red and not blue?
How far would the Earth's viruses reach if you laid them end to end?
Which animal grows an anus every time it needs to poo?
Find out how spiders can fly and count, whether 5G networks are safe, why we're running out of sand, and the answer to the Question on Everyone's Lips – how to make the best coffee.
Plus loads more, including pop-up Karl holograms!
So take a surfing safari with Dr Karl and get ready to Hang Ten — or wipe out.
Release

Nov-2020
ISBN

9780733340338
RRP (AUD)

$35.00
Pages

192
Format

Paperback & ebook
Category

Non-fiction: Popular Science
Dr. Karl Kruszelnicki
Dr Karl Kruszelnicki AM just loves science to pieces, and has been spreading the word in print, on TV and radio and online for more than thirty years. The author of 45 books, Dr Karl is a lifetime student with degrees in physics and mathematics, biomedical engineering, medicine and surgery. He has worked as a physicist, labourer, roadie for bands, car mechanic, filmmaker, biomedical engineer, taxi driver, TV weatherman, and medical doctor at the Children's Hospital in Sydney. Since 1995, Dr Karl has been the Julius Sumner Miller Fellow at the University of Sydney. In 2019 he was awarded the UNESCO Kalinga Prize for the Popularisation of Science, of which previous recipients include Margaret Mead, David Attenborough, Bertrand Russell and David Suzuki.
HarperCollins Australia
HarperCollins Publishing Australia is the second largest trade publishing company in Australia, with a publishing program that spans a broad range of categories across both adult and children's books, from multi award winning and bestselling authors, both locally and internationally, to cutting edge debut authors. Our company consists of HarperCollins General Books, HarperCollins Children's Books, ABC Books and Harlequin Australia, and we are the proud home to many of Australia's biggest names in literature, past and present.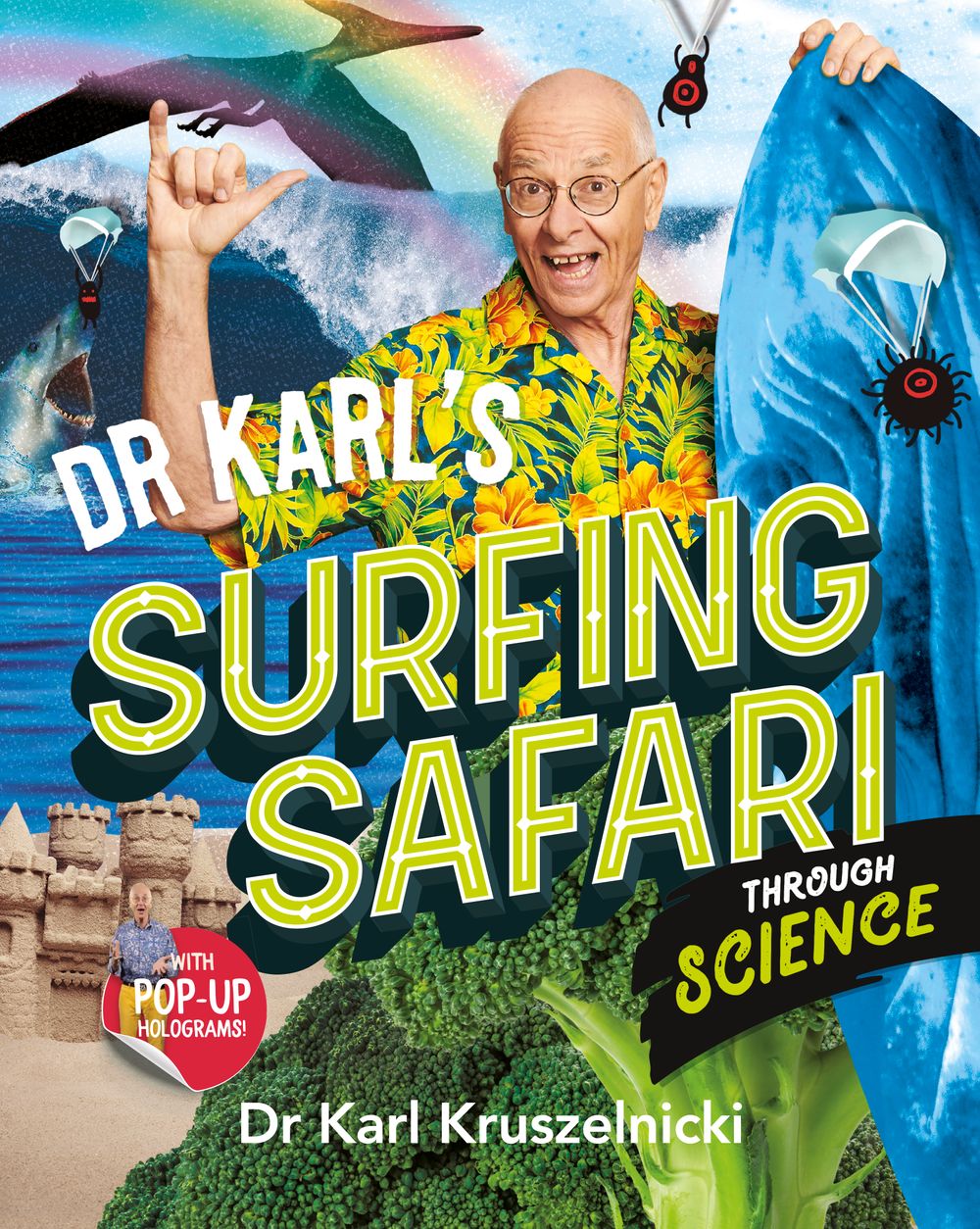 Rights
Contact
Email
Website