Dragons of Hallow Series
Lian Tanner, illustrated by Sally Soweol Han
Two delightful whimsical fantasy novels filled with mystery, twists and friendship. What do a very small minch-wiggin, a child Queen, and an enormous magical pup have in common? They need to find the dragon that has turned their worlds upside-down, even if it means revealing their deepest secrets.
SPELLHOUND (April 2023)
Flax, a minch-wiggin who lives in the Floating Forest, has inherited the rather nerve-wracking title Destroyer-of-Dragons along with a suitcase of magical string, a small sharp sword and a terrible secret. Only she's fallen to the world below and accidentally taken with her the Floating Forest's only Spellhound pup who has a dark and terrible secret of his own.
Meanwhile, on Hallow, the child Queen has a small boring secret. She is sick of being bossed around by the Regent, her aunt, and being kept in the dark about the world and the dragon that took her parents. She is also sick of being so very alone. So, one night when she hears a little puppy crying for its mother, she can't resist. Surely, a Queen would be allowed to have a puppy?
So, what do a minch-wiggin, a Queen, and a rather large magical pup have in common? They need to find the dragon that has turned their worlds upside-down… even if it means revealing all their secrets.
FLEDGEWITCH (April 2024)
Ten-year-old Brim has been sent to the Quillian School for Prevention of Witches, but she's sure it's a mistake. It's true that she has tiny feathers sprouting from her elbows, and that she's the only person who remembers the odd-looking calf that has been following her. But she can't do magic, she's not wicked, and she would absolutely never give away her heartbeat in exchange for great power.
Meanwhile, Queen Rose of Hallow has received reports of a secret weapon in the mountains of Quill; a weapon that might be aimed at Hallow. Her uncle the Regent is away, so Rose goes to investigate. Alone. Luckily, she's not just a twelve-year-old girl with red hair and a wilful nature. She is also a dragon.
Before long, Rose and Brim find themselves trapped in Quill, in the worst possible danger. Nothing to see here. Just a witch, a dragon and a lot of secrets.
A bewitching series brimming with bravery, betrayal, and one very forgettable horned glob, from the award-winning author of A Clue for Clara and The Keepers series.
Format

Paperback
Category

Middle Grade Fantasy
Lian Tanner
Lian Tanner is a much-loved children's author and playwright. Her Keepers trilogy sold into 15 territories, with Museum of Thieves selling 30,000+ copies in Australia alone. Lian's recent picture book, Ella and the Ocean, illustrated by Jonathan Bentley, won the Patricia Wrightson Prize for Children's Literature in the 2020 NSW Premier's Literary Awards, was a 2020 CBCA Notable, and was shortlisted for Speech Pathology Book of the Year.
Allen & Unwin
Allen & Unwin is Australia's leading independent publisher and is the 2020 Publisher of the Year, a title we've now held fourteen times. Our lists are unrivalled in scope and quality, our focus on original ideas and voices, and our acclaimed authors and titles amongst Australia's best.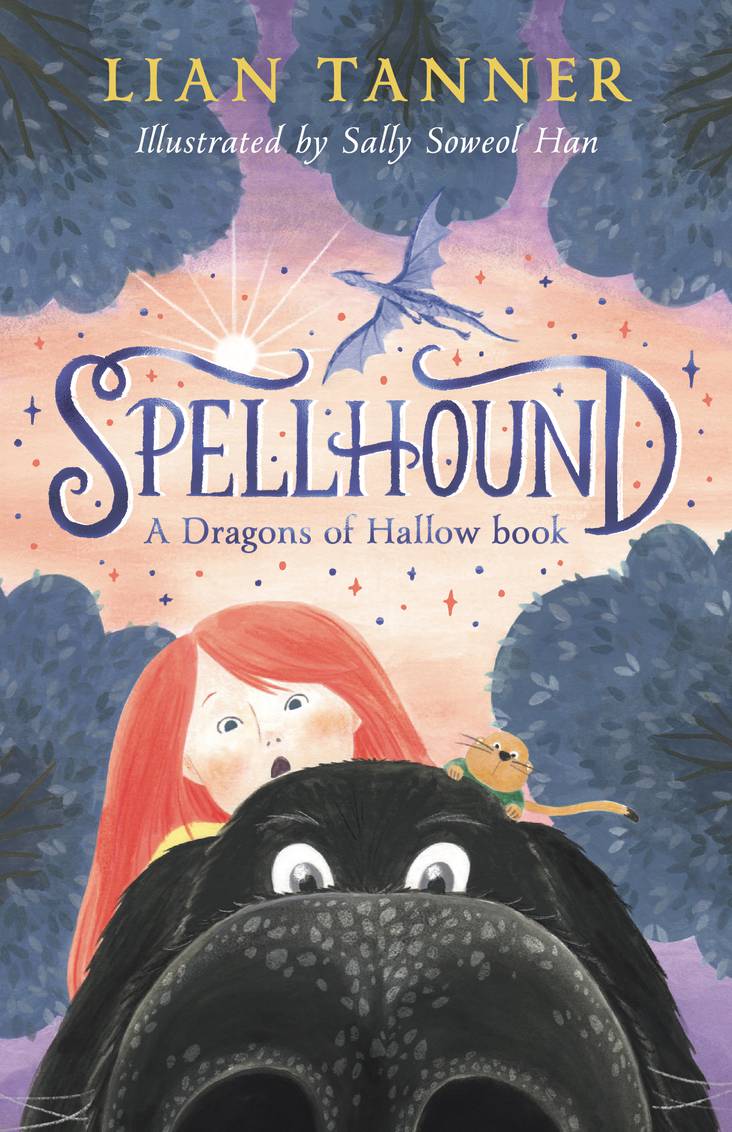 Rights
Rights sold
Contact
Email
Website