Eclipse Chasers
Nick Lomb, Toner Stevenson
Eclipse Chasers is a visually spectacular guide to past and future Australian total solar eclipses, exploring historical and cultural knowledge on eclipses and featuring five upcoming eclipses that will be visible in Australia. The book reveals untold stories of how past Australian astronomers, including women not often acknowledged, observed the total eclipses that have occurred since European settlement, and how these eclipses were celebrated in popular culture, poetry and art. It explores the great significance of solar eclipses for First Nations Peoples, and their observations and cultural meanings.
The book explains the science of eclipses, how to prepare for an eclipse and view it safely, and the best locations to view each one of the upcoming eclipses. Exquisite total eclipse images are included, alongside tips for taking eclipse photographs.
Provides all you need to know to be in the right place at the right time to safely view a whole series of total solar eclipses across Australia, from 2023 to 2038.
Release

Mar-2023
ISBN

9781486317073
RRP (AUD)

$39.99
Pages

216
Format

Paperback
Category

Astonomy
Nick Lomb, Toner Stevenson
Dr Nick Lomb was the Powerhouse Museum/Sydney Observatory Astronomy curator for 30 years and is the author of the annual Australasian Sky Guide. Dr Toner Stevenson is an honorary History affiliate at the University of Sydney with 30+ years' experience working in museums/heritage sites in Aus/UK.
CSIRO Publishing
CSIRO Publishing has an internationally recognised, editorially independent program publishing science titles for academic, professional and trade audiences. We are owned by Australia's Commonwealth Scientific and Industrial Research Organisation.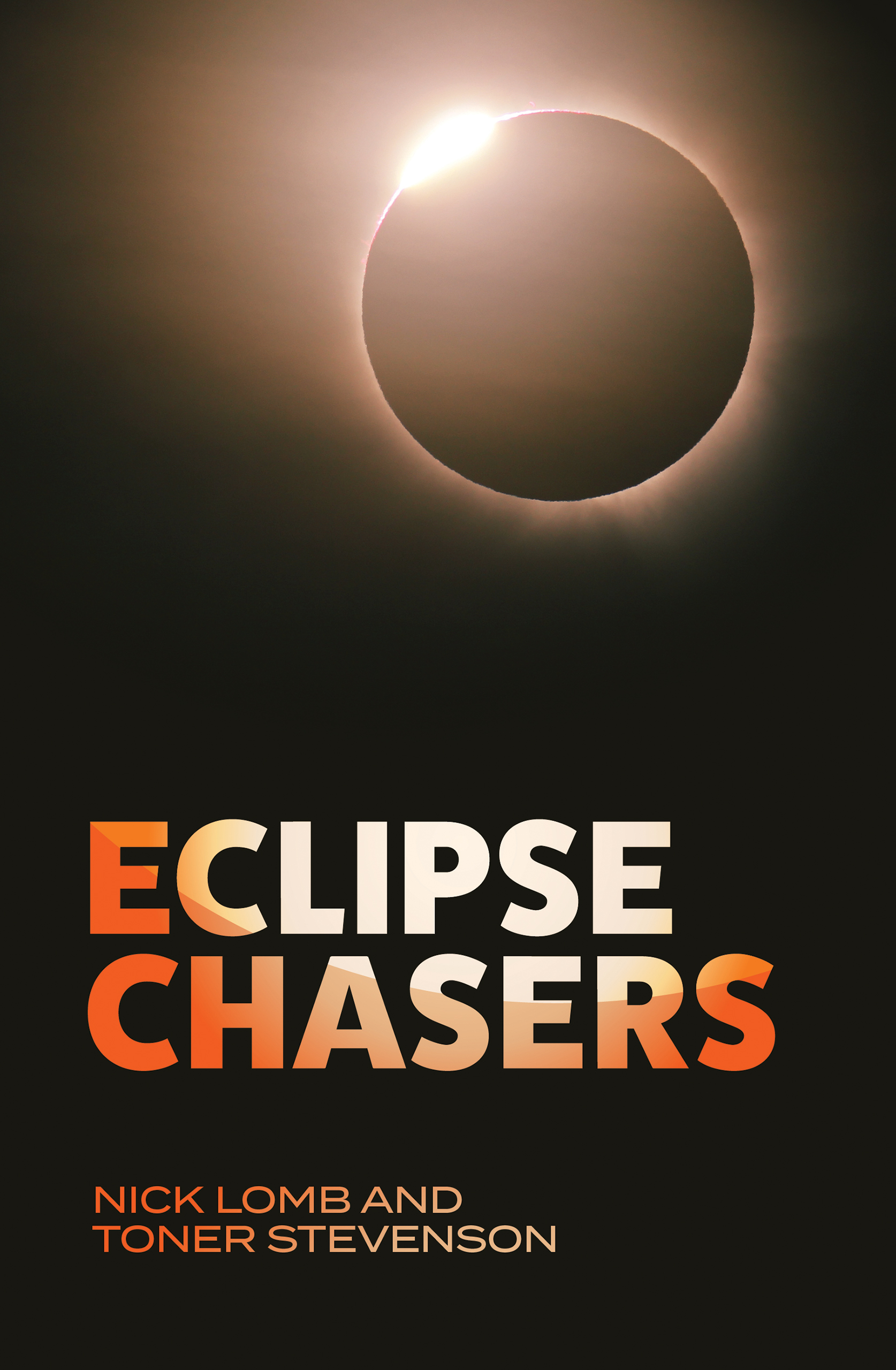 Rights

All languages ex. English
Contact

Claire Nance, Rights Manager
Email
Website