Ecoagriculture for a Sustainable Food Future
Nicole Chalmer
Global food security is dependent on ecologically viable production systems, but current agricultural practices are often at odds with environmental sustainability. Resolving this disparity is a huge task, but there is much that can be learned from traditional food production systems that persisted for thousands of years.
Ecoagriculture for a Sustainable Food Future describes the ecological history of food production systems in Australia, showing how Aboriginal food systems collapsed when European farming methods were imposed on bushlands. The industrialised agricultural systems that are now prevalent across the world require constant input of finite resources, and continue to cause destructive environmental change.
This book explores the damage that has arisen from farming systems unsuited to their environment, and presents compelling evidence that producing food is an ecological process that needs to be rethought in order to ensure resilient food production into the future.
Aside from meticulous and prodigious research across a range of disciplines, the strength of this book is Chalmer's clear-eyed, multi-faceted overview of the state of Australia's agricultural landscapes.
Release

May-2021
ISBN

9781486313419
RRP (AUD)

$69.99
Pages

192
Format

Paperback
Category

Sustainability
Nicole Chalmer
Nicole Chalmer gained a Bachelor of Science and Graduate Diploma in Agribusiness before going farming for 30 years. Discontent concerning the social-ecological sustainability of modern farming led her to research sustainability of food production systems, from the deep past, colonialism and present.
CSIRO Publishing
CSIRO Publishing has an internationally recognised, editorially independent program publishing science titles for academic, professional and trade audiences. We are owned by Australia's Commonwealth Scientific and Industrial Research Organisation.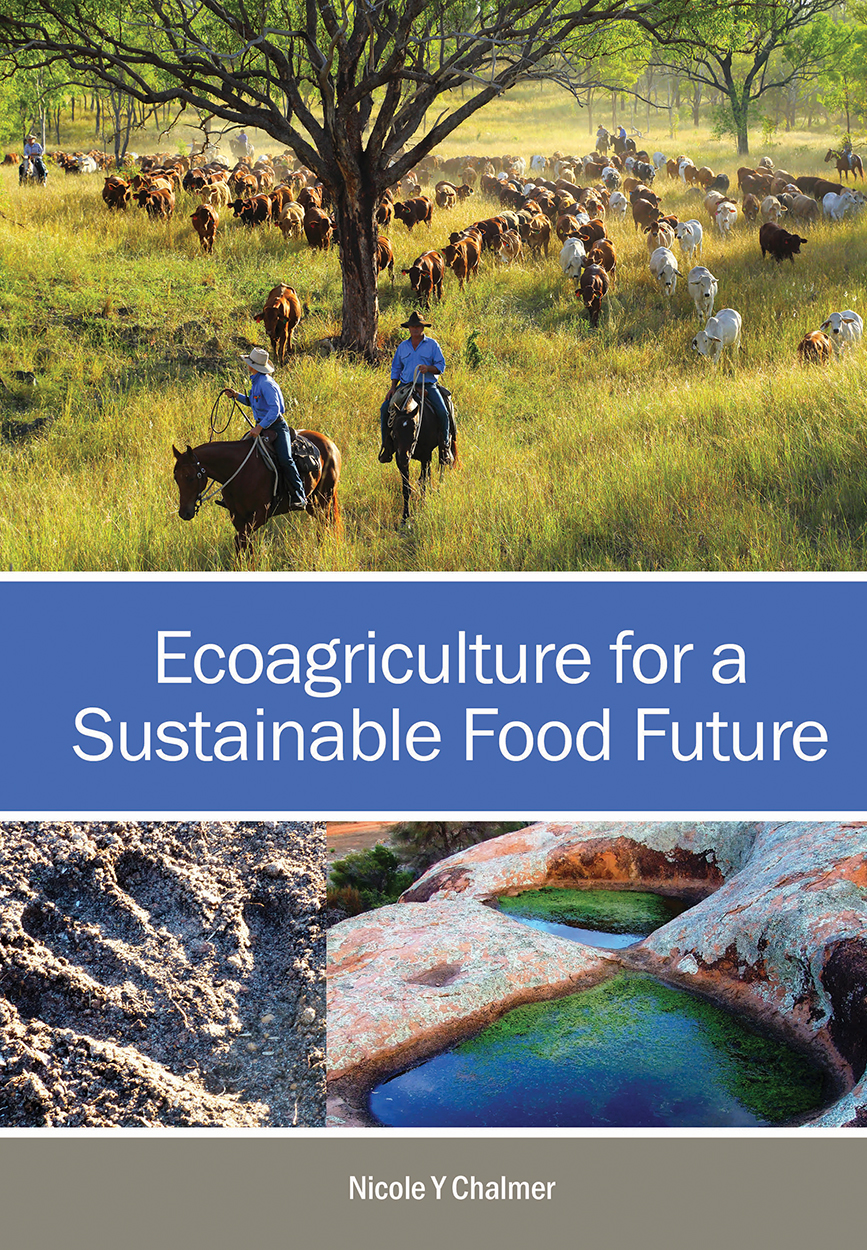 Rights

World English ex.Aust/NZ and all other languages
Contact

Claire Nance, Rights Manager
Email
Website