Esmeralda's Nest
Robert Moore, Mandy Foot
Each day Esmeralda collects a variety of objects and waddles down the hill.
Everyone wonders why the Saddleback sow is carrying a bottle, fencing wire and a pair of trousers in her mouth.
Only Esmeralda knows. Nothing will stop her.
Esmeralda's Nest is a sweet story introducing children to the days of the week and the way that animals nest.
I loved this. Children will love it as much as the adults that share it with them.
Release

Oct-2020
ISBN

9781925227666
RRP (AUD)

$29.99
Format

Hardback
Category

Picture book
Robert Moore
Robert Moore lives in Adelaide and is a published author of several children's books and fiction as well as numerous poems, articles and short stories. He won the inaugural Feast Short Story Competition and was awarded a special commendation by AsthmaSA for his play Breathe Easy
MidnightSun Publishing
MidnightSun Publishing is a small press based in Adelaide dedicated to finding new and unknown voices in Australia and overseas. We publish works in diverse fields and genres including, but not limited to children's fiction, literary fiction, Young Adult fiction, and short fiction anthologies.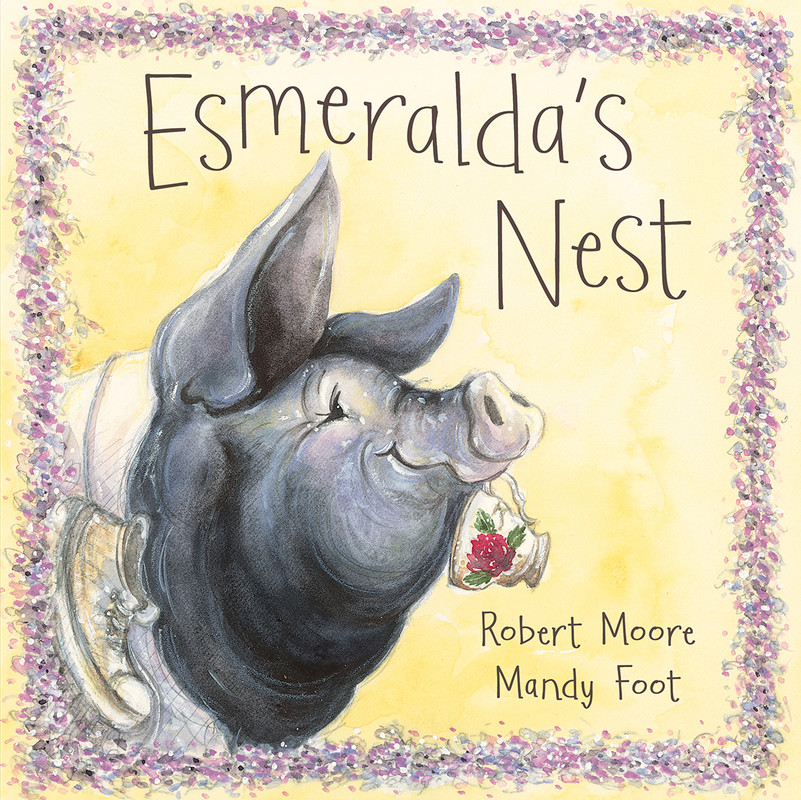 Rights
Contact
Email
Website