Esme's Wish
Elizabeth Foster
First in a trilogy for 10-14 year olds, with glowing reviews. When fifteen-year-old Esme Silver objects at her father's wedding, her protest is dismissed as the actions of a stubborn, selfish teenager. Everyone else has accepted the loss of Esme's mother, Ariane – so why can't she?
But Esme is suspicious. She is sure that others are covering up the real reason for her mother's disappearance – that 'lost at sea' is code for something more terrible, something she has a right to know.
After Esme is accidentally swept into the enchanted world of Aeolia, the truth begins to unfold. With her newfound friends, Daniel and Lillian, Esme retraces her mother's steps in the glittering canal city of Esperance, untangling the threads of Ariane's double life. But the more Esme discovers about Ariane, the more she questions whether she really knew her at all.
A fresh new fantasy of an enchanting world.
Fantasy and imagination take flight in these pages—something I adore in middle grade novels. The descriptions are vivid yet never overwhelm. There's a great balance of familiarity and fantasy, which allows the reader to feel right at home while confronting wondrous creatures such as dragons.
With themes of loyalty, friendship, never giving up and love triumphing over greed, the adventures of Esme and her friends will have you spellbound.
Awards

Purple Dragonfly Book Award
Release

Nov-2017
ISBN

9781925652246
RRP (AUD)

$23.95
Pages

252
Format

Paperback & ebook
Category

Fantasy
Elizabeth lives in Sydney, where she is hard at work on the final novel in the Esme trilogy. Much of her inspiration comes from nature, especially the ocean. Reading to her own kids reminded her of how much she liked getting lost in fictional worlds, and once she started writing, she couldn't stop!
Odyssey Books
Odyssey Books is committed to publishing engaging and beautifully written books. Books that stretch the imagination, challenge pre-existing attitudes and beliefs, or take readers to far-flung climes.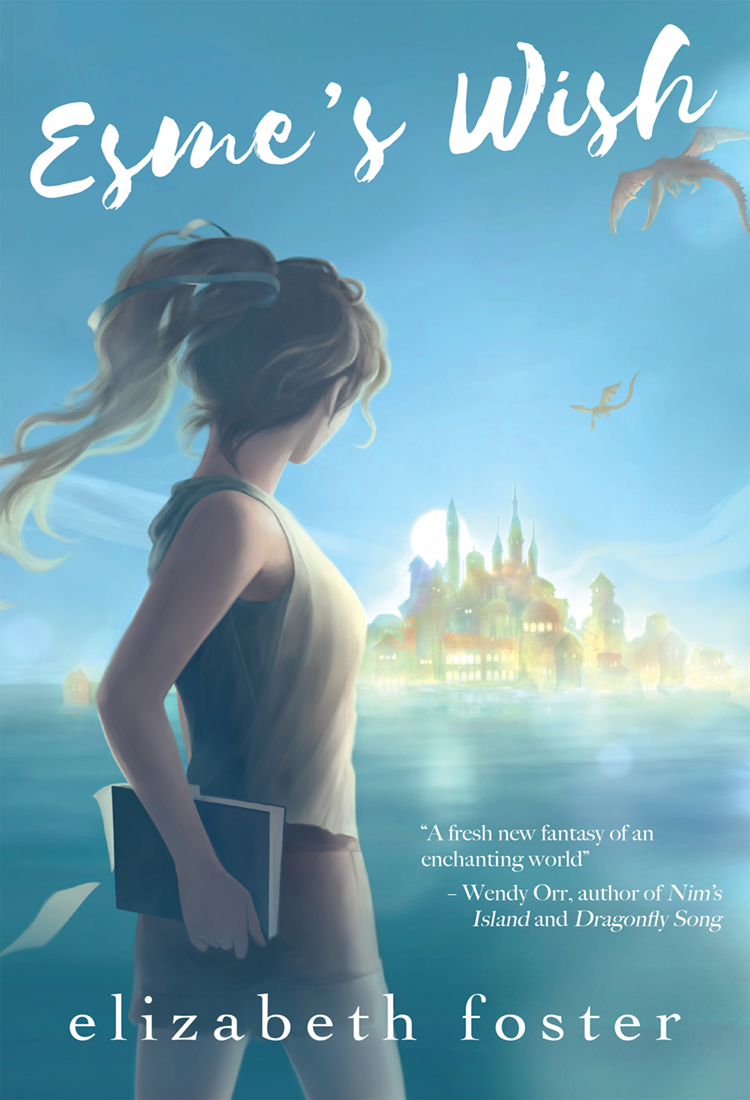 Rights
Contact
Email
Website