European Vision and the South Pacific
Bernard Smith
Bernard Smith (1916-2011) was arguably Australia's greatest art historian and one of the most important humanist thinkers internationally on ideas concerning cultural contact. His European Vision and the South Pacific, first published in 1960, showed how the ideas of the Enlightenment and the empirical structuring of scientific and geographical knowledge during the great eighteenth-century voyages of discovery affected notions of identity-both for Europeans and the Indigenous peoples with whom they came in contact. Not only did Smith's investigation of art, science and imperialism of this period explore the conditions of frontier contact, it opened up the dialogue on de-colonisation and allowed us 'to think beyond or after it'. He was undoubtedly a pioneer of post-colonialism and the book remains 'a lighthouse' in pacific studies.
The republication of European Vision and the South Pacific is an essential part of the discourse reframing the interconnections and crossing of cultural boundaries between Europe and antipodean societies. This new edition of a significant Australian classic also coincides with the 250th anniversary of Cook's landing on the east coast of Australia, and complements new scholarship on territorialisation, colonialism and the politics of exchange between metropolitan centres and peripheries. A new introduction by Sheridan Palmer situates the book in a contemporary context.
Release

May-2021
ISBN

9780522876895
RRP (AUD)

$39.99
Pages

370
Format

Paperback
Category

History
Bernard Smith
Bernard William Smith (1916–2011) was Australia's most eminent twentieth century art historian and a major thinker in the humanities.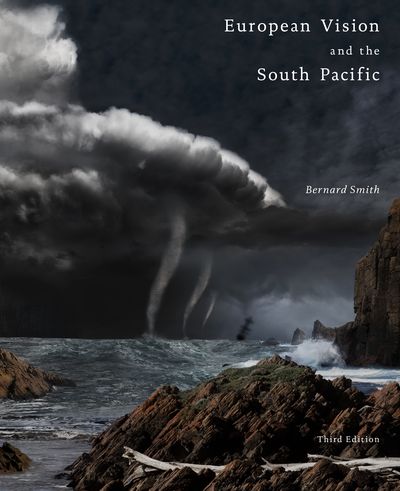 Rights

Foreign language and territory rights
Contact
Email