Even Mummy Cries
Naomi Hunter, Karen Erasmus
Our mummy says she loves us MORE than a GAZILLION BILLION TRILLION plus INFINITY. She says that we are the CLEVEREST kids that she has ever known.
Then sometimes we notice our mummy feeling sad. Our mummy's sadness EXPLODES, and she cries. It feels strange … and a bit scary.
A gentle book reassuring children they are not to blame for any sadness experienced by their parents and encourages parents to openly express their sadness with their kids without feeling guilt or shame.
I was pleasantly surprised by this book. If you know a child who has a mum with depression, is going through a rough patch, or just sometimes cries, this book is well worth sharing with them.'
ISBN

9780994501042
RRP (AUD)

$17.00
Format

Paperback
Category

wellbeing, mental illness
Naomi Hunter
Naomi is a dual ABIA shortlisted author. She is a passionate author of children's story books that nurture and empower children.
Empowering Resources
We publish beautiful children's books that nurture, educate and empower children. Our Australian authors and illustrators have collaborated to produce the highest quality stories that positively impact children around Australia and around the world.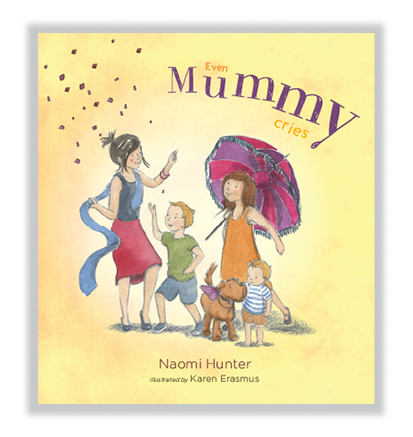 Rights
Rights Sold
Contact
Email
Website