Facts and Other Lies
Ed Coper
From fringe conspiracy theories to 'alternative facts', a timely look at how we arrived in the 'fake news' era.
Facts and Other Lies puts fake news in its historical context and explains how disinformation has fractured society, even threatening democracy itself. It explains why disinformation is so potent and so hard to stop, and what we can do to help prevent its proliferation in Australia-where politicians and shock jocks are already operating from the same dark playbook. It outlines how anyone can defuse disinformation in the home, office or pub, or wherever the deluded gather to spread their nonsense. Be prepared!
Essential reading for anyone wanting to cut through the nonsense and get to the truth'
This is a timely account of a growing malignancy affecting all modern democracies'
Release

Feb-2022
ISBN

9781761065705
RRP (AUD)

$32.99
Pages

384
Format

Paperback & ebook
Category

Cultural studies
Ed Coper was on the frontlines when the internet collided with democracy, growing Australia's first online political movement to quickly amass more members than every political party combined. He pioneered techniques to bring politics into the digital age. He has advised campaigns on every continent except Antarctica, and high-profile changemakers from Malala Yousafzai to Richard Branson. Ed founded the New York-based Center for Impact Communications, which has led efforts to safeguard US elections from disinformation and overcome vaccine hesitancy.
Allen & Unwin
Allen & Unwin is Australia's leading independent publisher and is the 2020 Publisher of the Year, a title we've now held fourteen times. Our lists are unrivalled in scope and quality, our focus on original ideas and voices, and our acclaimed authors and titles amongst Australia's best.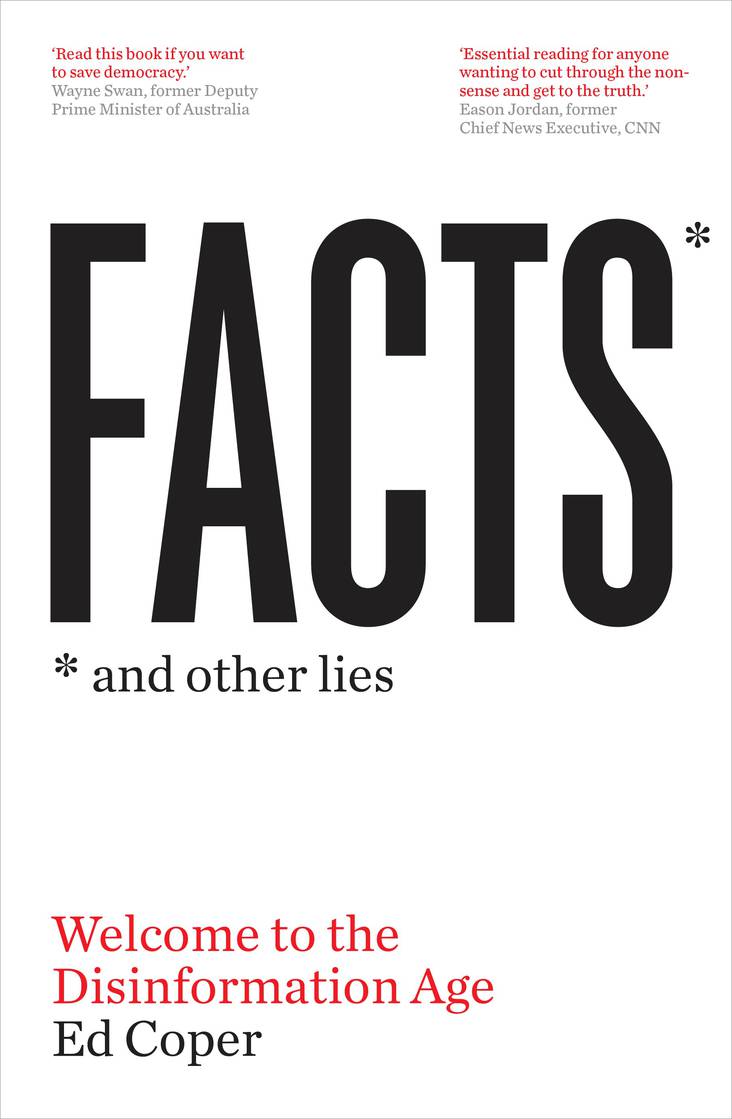 Rights
Rights sold
Contact
Email
Website