Fairweather of the Bark Endeavour
Helen Weiss
Fairweather was the Bark Endeavour's cat. A trusted member of the crew and personal assistant to Captain Cook himself. He emersed himself into the ship's daily life and wrote his own diary of the great journey of discovery to find Australia. From ferocious storms to balmy beaches, all of the moments of this feline's fate have been found and can explain so many missing details from the start of Fairweather's boarding in a duffle bag to the return of the ship 3 years later laden with discoveries and the untold stories of life at sea on the Endeavour as only a cat could see it. Here lies the enticing true and trusted story as told by Fairweather, the custodian of the missing truth and facts of the amazing history of the Endeavour's voyage.
Fairweather of the Bark Endeavour is not void of any parameter required to qualify a book as exceptionally good. The writer did well to engage the reader's thoughts and consciousness even from the beginning.
Release

Apr-2022
ISBN

9781922792006
RRP (AUD)

$42.95
Pages

762
Format

Paperback & Hardback & ebook
Category

Fiction
Helen Weiss
The idea for Fairweather came to Helen Weiss on the 9th January 2000 at 1am from a dead sleep. She dedicated every spare minute, from hairdressing to managing her husband's business and bringing up two kids, to research and bringing Fairweather to life.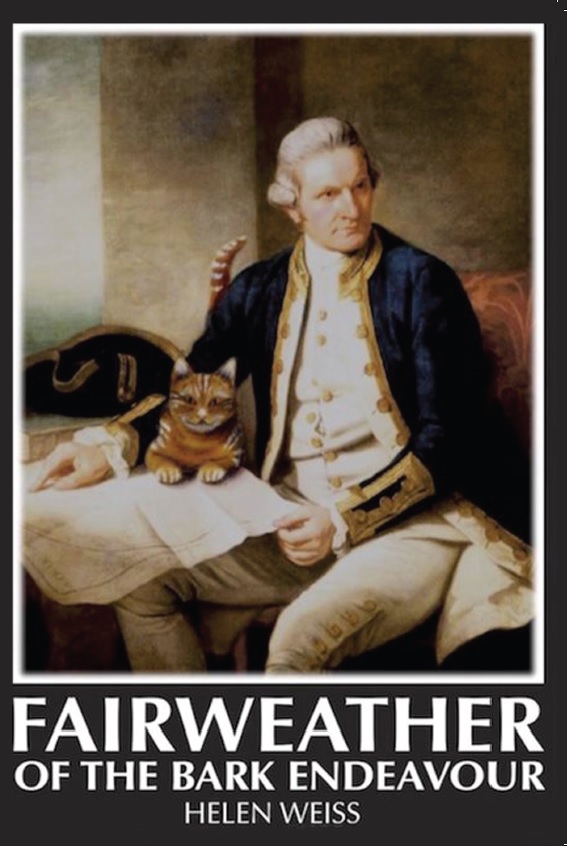 Rights
Contact
Email
Website