Fart and Burp are Superstinkers
Zoë Foster Blake Adam Nickel
What could be better than a Fart with a heart? A Super Fart of course!
Wafting around with his stinky best friend Burp, Fart couldn't be happier.
But sometimes Burp wishes people wouldn't say,
YUCK and GROSS and PEE-YEW . . .
Could being smelly ever be a force for good?
A super stinker of a tale that proves anyone can be a hero.
Readers who loved Zoë Foster Blake's ABIA award-winning and best-selling No One Likes a Fart will love this companion book as Fart and Burp decide to make difference in the world whether people love them or not. They'll make some friends along the way and even get capes! Be ready for some powerful pongs, the Superstinkers are in town!
Zoë's first picture book, No One Likes a Fart, has sold over 100,000 copies to date in Australia and New Zealand.
Zoë's previous picture books have been sold in North America, Italy, Japan and Israel
Awards (No One Likes a Fart)

ABIA Children's Picture Book of the Year (2018)
Release

Jul-2021
ISBN

9781761043451
ZOË FOSTER BLAKE is a bestselling author of fiction, non-fiction and picture books, as well as the founder of skin care range Go-To. MIKE JACOBSEN's work is all about being playful, looking at situations from an unexpected perspective, and engaging people through humour.
Penguin Random House Australia
Penguin Random House Australia is the largest trade publisher in Australia, with an impressive array of bestselling fiction and non-fiction titles from award-winning adult and children's authors.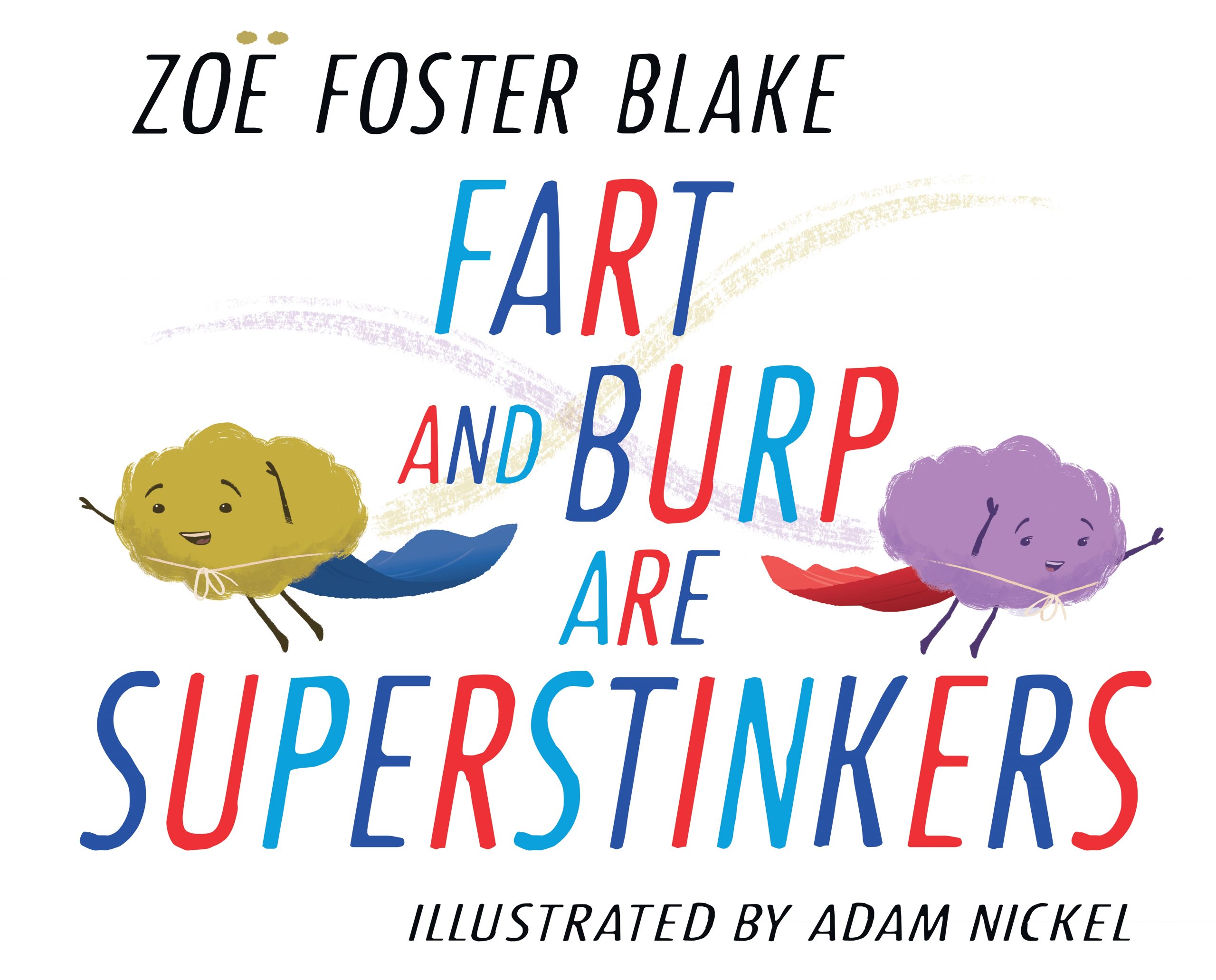 Rights
Rights Sold

North America (Penguin Random House)
Contact
Email
Website