Fledgewitch: A Dragons of Hallow Book
Lian Tanner
There are no witches, no dragons and no secrets in Quill, so how can Brim be trapped in the School for the Prevention of Witches with Rose, a royal dragon with an injured foot, and a large mystery to untangle? A delightfully pleasing whimsical fantasy adventure with more knots and snarls than a skein of wool suitable for readers who love the books of Cressida Cowell or Katrina Nannestad.
This is the First Law of Quill, carved in stone outside every town hall, and learnt by every schoolchild:
There shall be No Witches.
And this is the Second Law of Quill, carved in stone, etc etc:
There shall be No Dragons.
I am sure you have already spotted the problem. It is all very well to say 'no witches' and 'no dragons'. But what if there are secret witches and secret dragons?
This is the Third Law of Quill:
There shall be NO SECRETS.
Ten-year-old Brim has been sent to the Quillian School for Prevention of Witches, but she's sure it's a mistake. It's true that she has tiny feathers sprouting from her elbows, and that she's the only person who remembers the odd-looking calf that has been following her. But she can't do magic, she's not wicked, and she would absolutely never give away her heartbeat in exchange for great power.
Meanwhile, Queen Rose of Hallow has received reports of a secret weapon in the mountains of Quill; a weapon that might be aimed at Hallow. Her uncle the Regent is away, so Rose goes to investigate. Alone. Luckily, she's not just a twelve-year-old girl with red hair and a wilful nature. She is also a dragon.
Before long, Rose and Brim find themselves trapped in Quill, in the worst possible danger. Nothing to see here. Just a witch, a dragon and a lot of secrets.
A bewitching tale brimming with bravery, betrayal and one very forgettable horned glob, from the award-winning author of Rita's Revenge and Spellhound.
This highly engaging fantasy adventure is set in a unique magical world filled with delightful, quirky characters. There are many twists and turns, particularly as it comes to its startling conclusion, but there is also plenty of humour. Full-page illustrations by Sally Soweol Han scattered throughout the text add to the charm.
Lian has created an unforgettable mystical world so unlike anything I have ever encountered. I laughed aloud on every page. This is a true delight!
Perfect twisty plot and pace, constant laughs, a fresh new world, and characters to cheer: this book made me beam. I loved it!
Release

Apr-2024
ISBN

9781761067365
RRP (AUD)

$17.99
Pages

320
Format

Paperback
Category

Middle Grade Illustrated Fiction
Lian Tanner
Lian Tanner is an a multi-award-winning children's author and playwright. She is a master storyteller brilliant at vividly exciting fantasy adventure series including The Keepers, The Hidden, and The Rogues; the funny junior fiction mysteries A Clue for Clara and Rita's Revenge and picture books Ella and the Ocean and When the Lights Went Out, both illustrated by Jonathan Bentley. Her work is highly acclaimed, awarded, bestselling and loved around the world. www.liantanner.com.au
Allen & Unwin
Allen & Unwin is Australia's leading independent publisher and is the 2020 Publisher of the Year, a title we've now held fourteen times. Our lists are unrivalled in scope and quality, our focus on original ideas and voices, and our acclaimed authors and titles amongst Australia's best.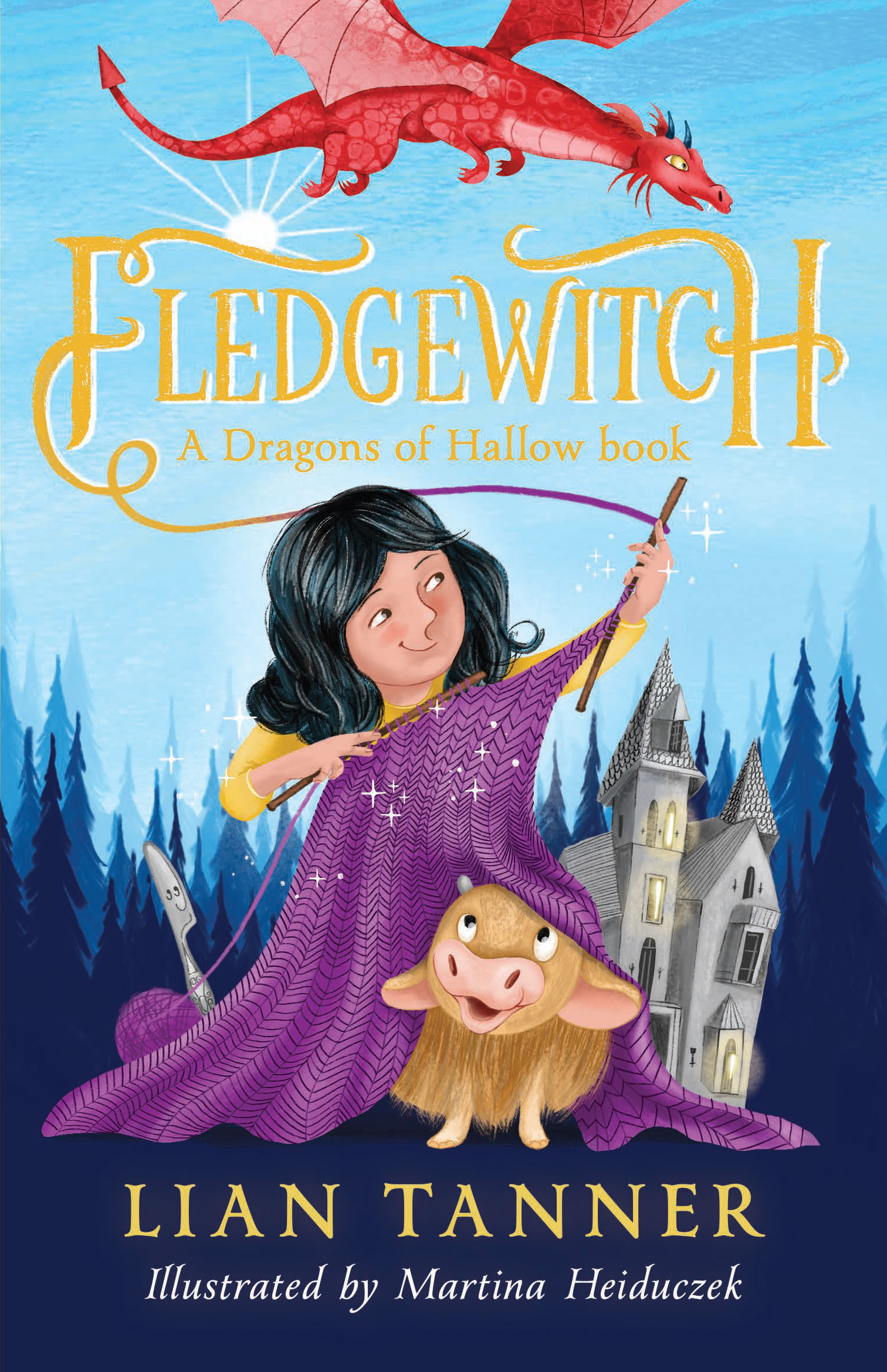 Rights
Rights sold
Contact
Email
Website