Flying the Nest
Rachael Johns
They say a change is as good as a holiday…but what if you don't want either?
Is her family's happiness more important than her own?
The first time Ashling Wood realises her marriage is on the rocks is when her husband, Adrian, suggests they try nest parenting. Heartbroken, Ash suddenly finds herself living a double life – one week with her children, the next cohabiting with her happily single sister-in-law. Her friends think the modern custody solution is an exciting opportunity for her to spread her wings, but all Ash wants is her family back together.
An offer to renovate a seaside cottage seems like the perfect distraction for Ash while waiting for Adrian to come to his senses. She's determined to fix her marriage as well as the cottage, but life gets even more complicated when she meets local fisherman Dan Emerson.
Soon, each home-stay becomes more dysfunctional, while for the other week Ash enjoys the peaceful life of the beachside community. The more time Ash spends in Ragged Point, the more she questions what she really wants. Is a sea-change the fresh start she needs to move on?
When tragedy calls Ash back to the city, she's torn between the needs of her family and her future. Can her family life fit in with a permanent move to the beach or could Ash's new-found independence attract Adrian back to the nest?
Flying the Nest is a disarmingly all-too-real portrayal of what happens when the traditional roles of wife and mother are turned on their head. This is a book that women will want to bond over, share laughs and tears over – a must read for every woman who's had their life take an unexpected turn.
Writing with warmth and insight, Rachael Johns is brilliant at capturing the joy and sadness in all of our lives. I hope she has many more tales to tell!
With her typical humour, empathy and wisdom, Rachael Johns has once again created characters you can't help but fall in love with and wish the best for. Flying the Nest might just be her best novel yet!
Release

Nov-2020
ISBN

9781489276810
RRP (AUD)

$32.99
Pages

448
Format

Paperback & ebook
Rachael Johns
Rachael Johns, an English teacher by trade and a mum 24/7, is the bestselling ABIA-winning author of The Patterson Girls and a number of other romance and women's fiction books including The Art of Keeping Secrets, The Greatest Gift and Lost Without You. She is currently Australia's leading writer of contemporary relationship stories around women's issues, a genre she has coined 'life-lit'. Rachael lives in the Perth hills with her hyperactive husband, three mostly gorgeous heroes-in-training and a very badly behaved dog. She rarely sleeps and never irons.
HarperCollins Australia
HarperCollins Publishing Australia is the second largest trade publishing company in Australia, with a publishing program that spans a broad range of categories across both adult and children's books, from multi award winning and bestselling authors, both locally and internationally, to cutting edge debut authors. Our company consists of HarperCollins General Books, HarperCollins Children's Books, ABC Books and Harlequin Australia, and we are the proud home to many of Australia's biggest names in literature, past and present.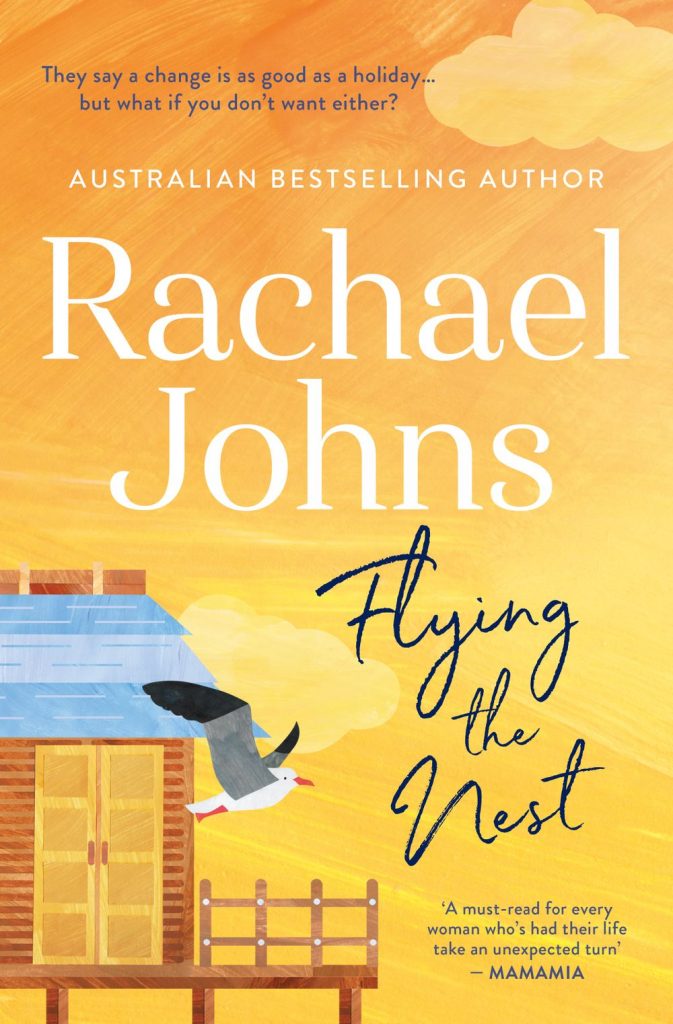 Rights
Contact
Email
Website