Foodwise
Lucy Bell and Lucy Leonardi
Did you know almost half of all fruit and vegetables produced end up as waste?
Each year in Australia, households throw away 3.1 million tonnes of food. That would fill almost 17,000 jumbo jets! But there are so many simple – and delicious – ways we can stop our food from ending up in landfill. All around the world, a new generation of food-waste warriors is fighting to keep their food on plates, in tummies, and out of the bin!
Learn to experience food in fun and exciting ways. Find out where it comes from, how it's grown, how to buy and care for it, ways to cook it, and best of all, all the ways you can share it with your family and friends. You'll be a food genius in no time – all while saving the planet!
Packed with awesome activities, fun facts and 50 delicious recipes with beautiful photos to match, Foodwise will show you how to:
• Use up fruit and veggie scraps
• Turn leftovers into meals fit for a feast
• Make your own compost
• Start a garden journal
Try these yummy recipes:
• Spicy peanut butter noodles
• Carrot top pesto
• Spinach pasta cups
• Calamari pancakes
• Banana and strawberry popsicles
• Zucchini apple chocolate loaf
Not just great recipes, but a great message too. Reducing food waste has never looked so mouthwatering.
A bright and optimistic reference book for foodie kids who want to be wiser about what they cook and consume.
Release

Aug-2023
ISBN

9780648795353
RRP (AUD)

$32.99
Pages

320
Format

Paperback & ebook
Category

Food waste
Lucy Bell and Lucy Leonardi
Lucy Bell is a book editor and music teacher on a journey to live a more ethical, sustainable and mindful life. Lucy grew up on the NSW Central Coast surrounded by four siblings, a cat, two dogs, two sheep, a lizard, lots of guinea pigs and thirteen chickens. Lucy is also the author of You Can Live on The Bright Side and You Can Change the World, which was the winner of the 2020 Nautilus Book Awards as well as the 2021 Green Earth Book Award.
Lucy Leonardi is a prolific photographer with over a decade of experience, Lucy finds joy in all aspects of her creative pursuits, from her popular food blog Who Does the Dishes – a visual documentary of home cooks – to her most recent project of creating waste free recipes for OzHarvest social media's Fight Food Waste campaign, where she takes charge of cooking the dishes, writing the recipes, styling and photographing them. She is passionate about promoting a practical and healthy eating approach for a better environment.
Pantera Press
Pantera Press is a young and enthusiastic publisher of titles that spark imagination, conversation and change. We publish fiction, non-fiction, illustrated non-fiction and a growing list of children's titles.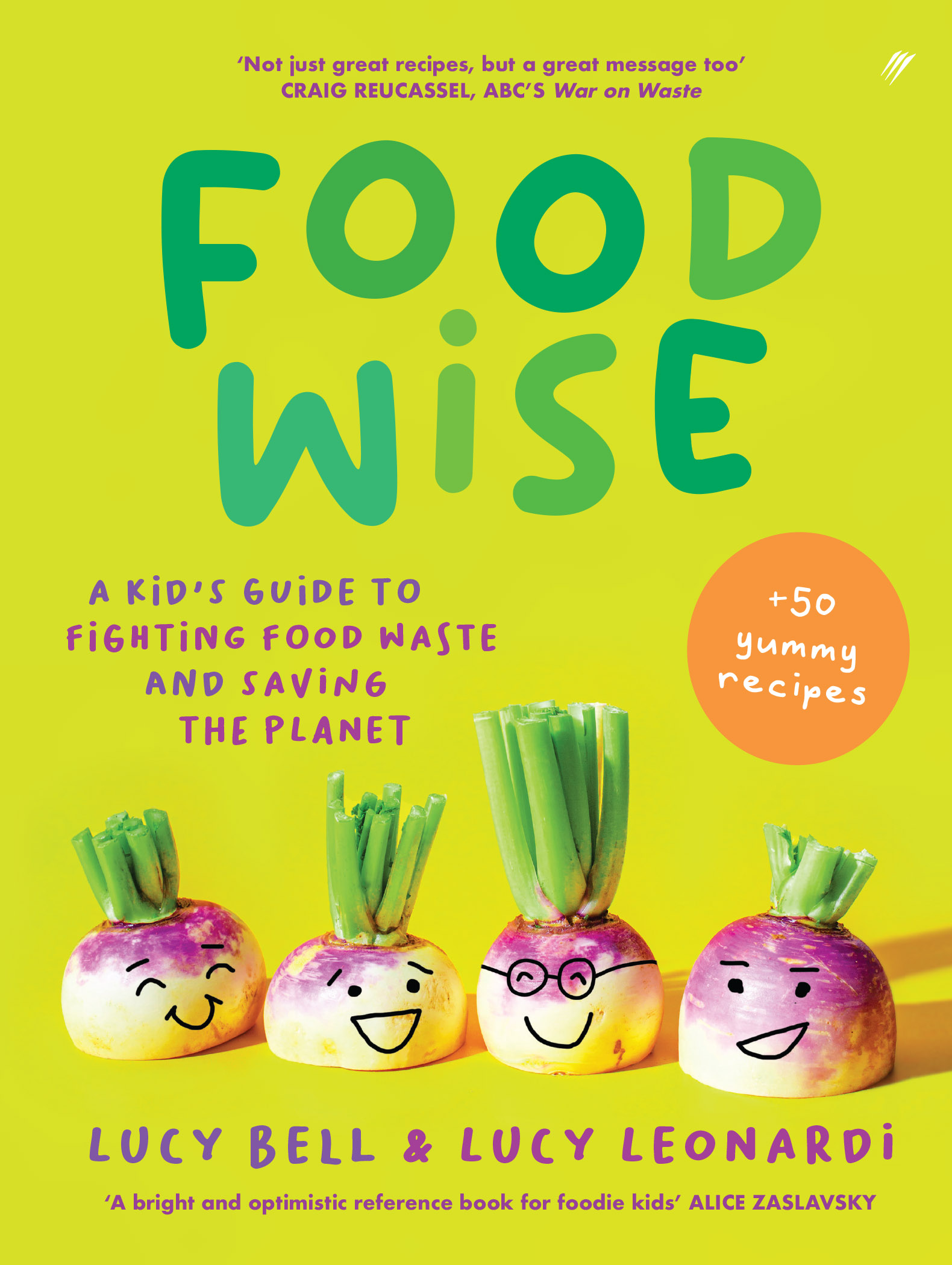 Rights
Contact
Email
Website