For We The Young
Finegan Kruckemeyer
A collection of plays by one of Australia's most beloved writers of theatre for young people, Finegan Kruckemeyer offers a glimpse into worlds of quiet sorrow and deep joy, daring feats and ingenious leaps. His quirky humour and surprising stories release the imagination and let it run wild, trailing images and words behind like so many footprints in the snow. Collection includes My Robot, The Snow, This Girl Laughs, This Girl Cries, This Girl Does Nothing and Where Words Once Were.
Like a daydream born beneath a dining table.
This is children's theatre at its best – sentimental yet engaging and whimsical.
Absolutely enchanting and absorbing… pulling this too-analytical mind back into my own childhood to recapture the marvels and 'reality' of healthy imagining, an uplifting and enriching experience for the soul.
Awards

2015 David Williamson Award for Excellence in Australian Playwrighting
Awards
Release

Mar-2020
ISBN

9781760622763
RRP (AUD)

$34.99
Pages

272
Format

Paperback & ebook
Category

Playtext collection
Finegan Kruckemeyer
Finegan has had 89 commissioned plays performed on six continents and translated into eight languages. His work has enjoyed seasons in 200 international festivals. He has spoken at conferences in ten countries, with papers published and works studied at international universities.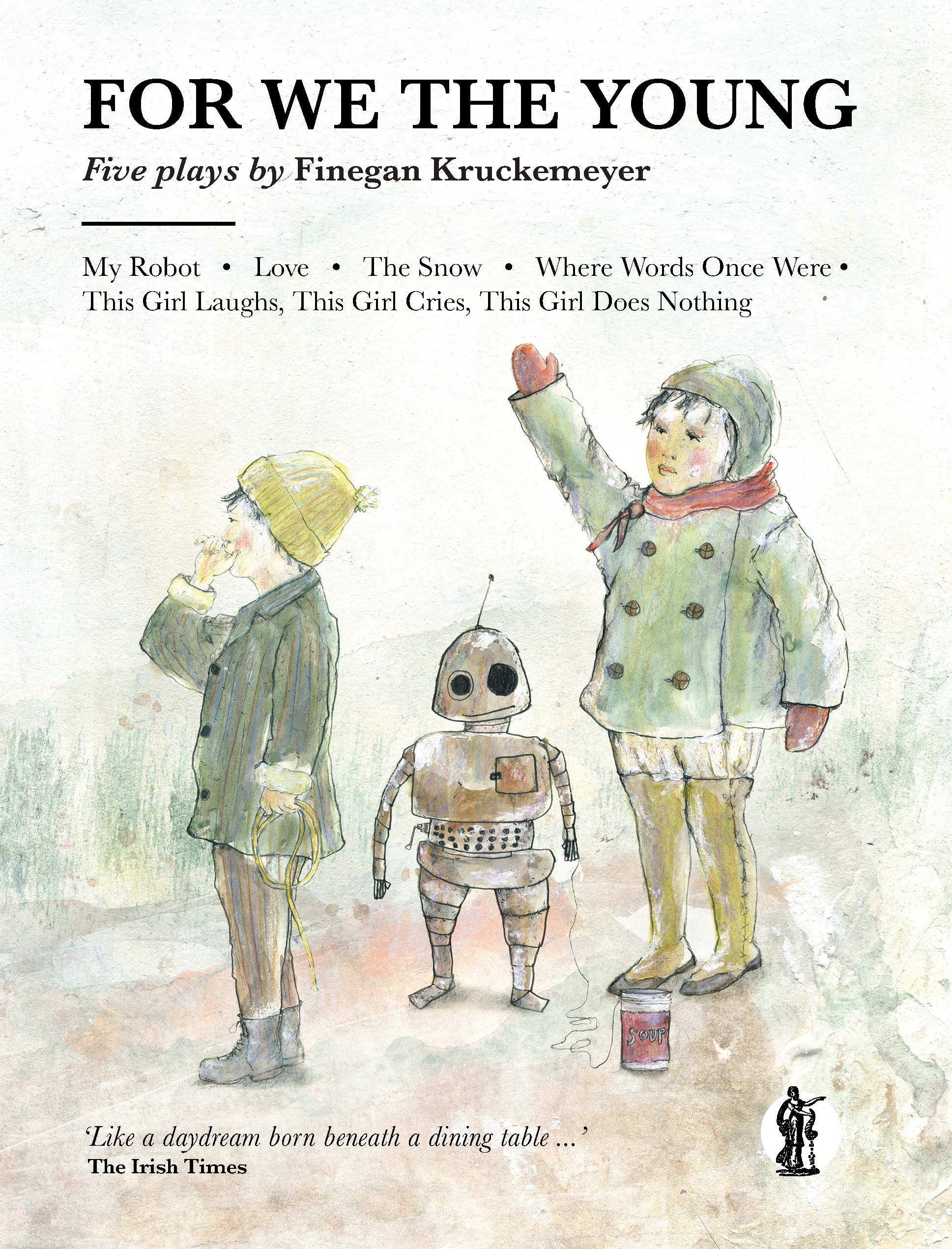 Rights
Contact
Email
Website