Fortune's Son
Jennifer Scoullar
Fortune's Son (The Tasmanian Tales – Book 1)
Heads you win. Tails you die …
Can one man's revenge become his redemption?
Young Luke Tyler has everything going for him: brains, looks and a larrikin charm that turns heads. The future looks bright, until he defends his sister from the powerful Sir Henry Abbott. His reward is fifteen years hard labour on a prison farm in Tasmania's remote highlands.
Luke escapes, finding sanctuary with a local philanthropist, Daniel Campbell, and starting a forbidden love affair with Daniel's daughter, Belle. But when Luke is betrayed, he must flee or be hanged.
With all seeming lost, Luke sails to South Africa to start afresh. Yet he remains haunted by the past, and by Belle, the woman he can't forget. When he returns to seek revenge and reclaim his life, his actions will have shattering consequences – for the innocent as well as the guilty.
Set against a backdrop of wild Tasmania, Australian Gold and African diamonds, Fortune's Son is an epic story of betrayal, undying love and one man's struggle to triumph over adversity and find his way home.
Wonderful new fiction from beloved author Jennifer Scoullar. Book 1 of a sweeping family saga set in the wilds of Tasmania.
The people, the animals and the places … such vivid and vibrant story-telling which wholly swept me away.
What a magnificent story!
Series

The Tasmanian Tales - Book 1
Release

Jun-2018
ISBN

9780648308904
RRP (AUD)

$32.99
Pages

445
Format

Paperback & ebook
Category

Historical/romance/saga
Jennifer Scoullar
Bestselling Aussie author Jennifer Scoullar writes page-turning fiction about the land, people and wildlife that she loves. Published 8 times by Penguin Random House, her passion for animals and the bush shines through her work.
Pilyara Press
We are a trail-blazing group of professional authors who have left behind the goliath world of publishing to form an independent small press.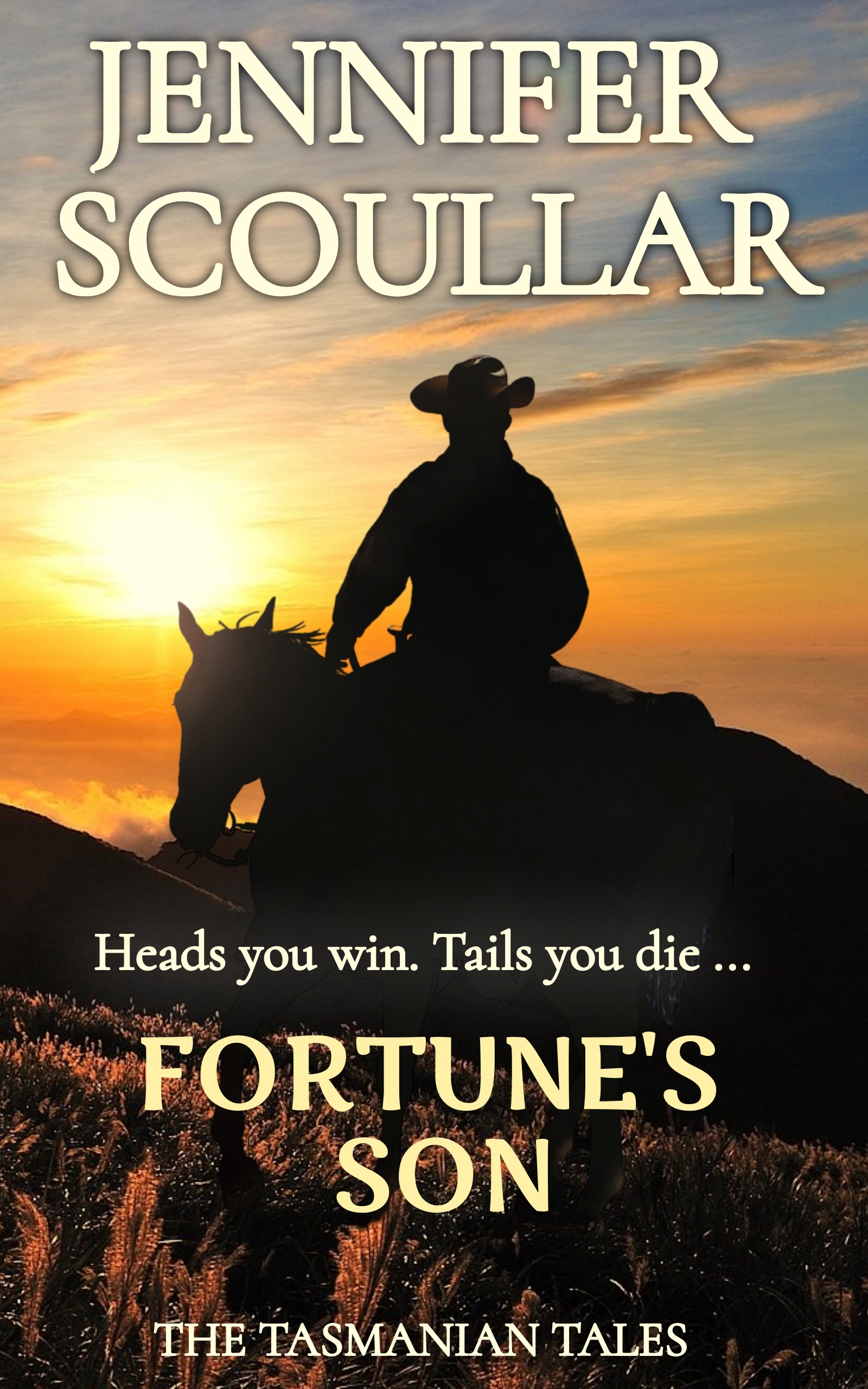 Rights
Rights available

All rights outside Aust & NZ
Rights sold
Contact
Email
Website