Fugitive Mage – Book 2
Kaaren Sutcliffe
A simple mission… with twists and meanders that capture his heart and divert his destiny.
Just when Mage Everand thought his mission was concluded and he could follow his heart to be with Lamiya, she is kidnapped. He must save Lamiya – and fi nd out exactly who the rogue half-mage is. Forced to continue Malach's training in magic, Everand is confronted by his past actions as the apprentice to Malach's father.
Unexpectedly, the Guild mages forcibly translocate him home! Obliged to report on his mission, he reluctantly reveals the existence and identity of the half-mage. Appalled at the Guild's verdict for Malach, Everand finds himself pitted against his master Mage Mantiss, the Head of the Guild.
Can he escape to return to Lamiya? How can he foil the Guild's plan to obliterate the half-mage?
Meanwhile, in Riverplain Lamiya's abilities are evolving and she calls her own dragon. Or wait, did the red dragon Akachi call her? Nothing is as it seems, the unfolding events hint at deep secrets and betrayals… mysterious forces and connections. In a twist of irony, Everand and Malach both become fugitives. The stakes are far higher than imagined.
The author expertly creates an atmospheric setting that keeps readers engaged and eager to delve deeper into the series. The unique addition of dragon boats and their teams of loyal paddlers, adds an exciting element to the story, making it a refreshing read.
The vivid scenery and engaging dialogue were enchanting, which kept me focused on every page. I am eager to read the sequel, as something monumental is certain to occur. I recommend The Fugitive Mage to fantasy readers who enjoy suspense and magic.
Fugitive Mage is a well-written, expertly cast, and completely immersive novel and I look forward to seeing where Sutcliffe takes us next.
ISBN

9781922792600
RRP (AUD)

$36.95
Pages

414
Format

Paperback & Hardback & ebook
Category

Fiction
Kaaren Sutcliffe
Kaaren Sutcliffe delivers a richly layered fantasy tale with intrigue, romance and compelling characters. The trilogy weaves together a young spy mage on a covert mission, a rogue half-mage, an alluring bird caller with uncanny abilities.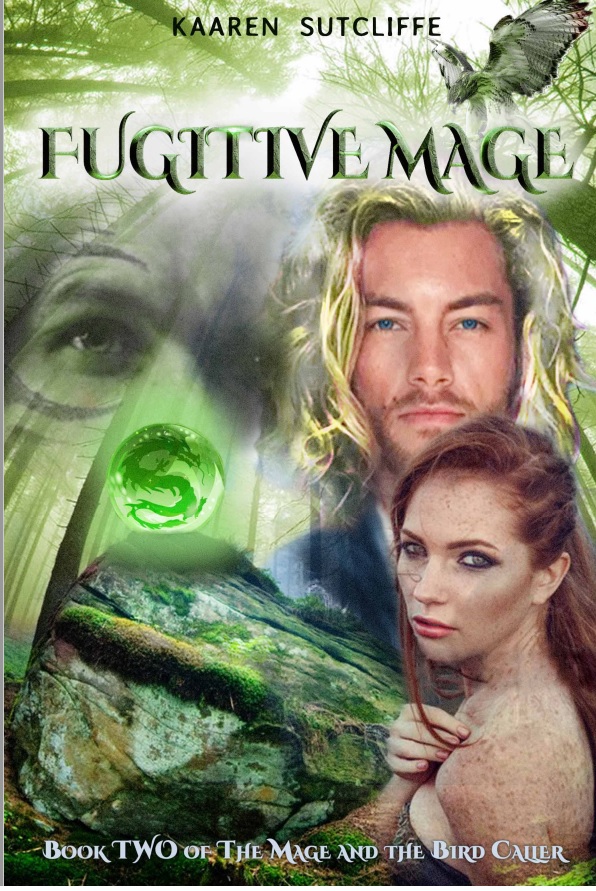 Rights
Contact
Email
Website